Mike Tyson
56-year-old Mike Tyson uncharacteristically flexes luxurious English automobile for social media followers
Boxing legend Mike Tyson poses with Rolls Royce. Posts on social media. Also his story with trouble with law enforcement and exotic cars
During the peak of his boxing career, Mike Tyson earned paychecks amounting to millions of dollars. As the ruthless and dominating 'Iron Mike' of the 1980s and early 90s, he managed to accumulate a staggering fortune of £200 million through the sport. However, his financial downfall resulted in bankruptcy in early 2003.
Before succumbing to debt and facing challenges with extravagant homes and a cannabis empire, Tyson expanded his already extensive car collection. With his boxing earnings, he indulged in some of the most exclusive automobiles the world had to offer. Luxurious brands like Rolls-Royce, Ferrari, and McLaren became his preferred choices. Eventually, he had to auction off these prized vehicles to generate funds and settle his tax obligations.
One noteworthy incident involved Tyson finding himself in a public argument with his ex-wife at a Burger King. Fearing arrest for the heated exchange that occurred in the fast food chain's parking lot, Tyson resorted to an unusual act. In an attempt to secure his freedom, he offered a brand-new sports car, his Rolls-Royce, as a bribe to the local law enforcement officers.
The 56-year-old boxing legend has since gone through major transformations. He has become more calm and at peace with himself. It is definite that Tyson has a love for cars. He recently posted a picture of himself on Twitter that has garnered decent attention. However, it is unusual for Tyson to flex his assets on social media. Posing beside a glimmering Rolls Royce Tyson captioned, "Roll with me".
Related: "That's just what I do," Newly face-tatted Mike Tyson decided to give lap-dance to Las Vegas dancer
Fans react to Mike Tyson's recent social media post with Rolls Royce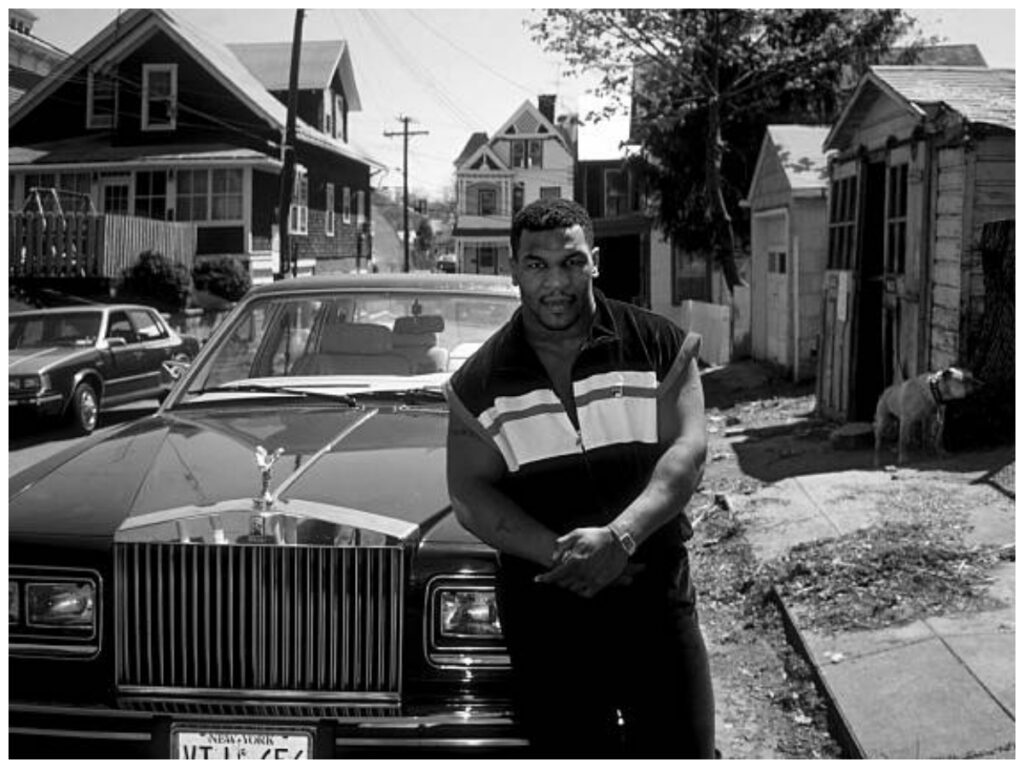 Mike Tyson's recent post has garnered decent attention from fans on Twitter. People reacted to the dashing photo of the 56-year-old beside the Rolls Royce. Here are some of the reactions on Twitter:
However, Tyson's story serves as a reminder of the potential pitfalls of fame and fortune. Despite his financial hardships, his impact on the boxing world remains undeniable.
Known for his ferocious fighting style and captivating personality, Tyson has left an enduring legacy in the sport's history, even amidst the challenges he faced along the way.