Mike Tyson
Mike Tyson and Stephen A. Smith Predict Deontay Wilder's Fate Against Anthony Joshua
In the world of boxing, few matchups generate as much excitement and anticipation as a potential showdown between former champions, Anthony Joshua and Deontay Wilder. The two are regarded as the most formidable fighters in the division and a match between them has long been the subject of speculation and debate.
In one corner stands  Joshua, the British boxing sensation known for his technical prowess and impressive record. In the other corner is Wilder, an American knockout artist renowned for his explosive punching ability. Recently, boxing legend Mike Tyson and sports commentator Stephen A. Smith shared their insights on the potential clash between these heavyweight powerhouses.
Mike Tyson and Stephen A. Smith predict Anthony Joshua vs Deontay Wilder
ADVERTISEMENT
Article continues below this ad
In a recent episode of Hotboxin', the two speculated on a potential matchup between Wilder and Joshua. Speaking on the matchup, Smith expressed his admiration for Wilder's courage and punching power. In addition, he acknowledged that while 'The Bronze Bomber' may not be a great technical boxer, his ability to land a formidable right hand can be a game-changer. Smith also credited Wilder's resilience, noting that he can take a punch, unlike his counterpart Joshua. However, if 'AJ' does manage to not get hit he could possibly win the fight.
"If it's anybody else, he finishes them. If that's Anthony Joshua that gets caught by the right hand. Anthony Joshua is the better boxer, but I believe it's all a matter of who catches who. I think that Deontay Wilder can take a punch. I don't think Anthony Joshua can. But he's a superior boxer, and if he can avoid getting caught by Wilder, he'll beat Wilder. But I think Wilder will knock him out," said Smith.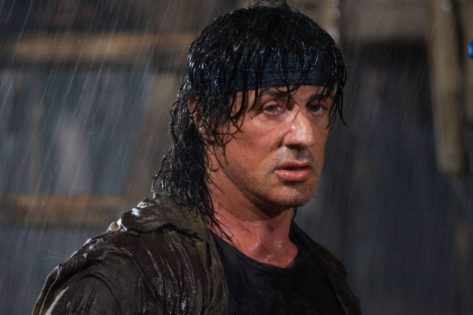 "I Feel Bad": Sylvester Stallone Reveals Major Life Regret After Watching 24-Year-Old Daughter Fulfill Her Dreams on a Horse
June 16, 2023 03:33 pm EDT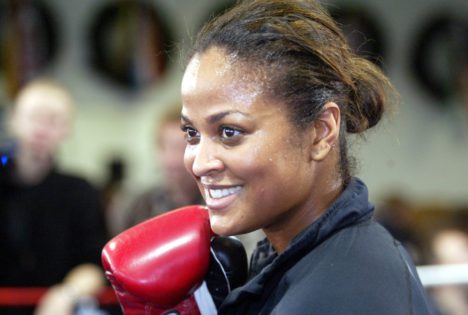 Muhammad Ali's Daughter Laila Ali Joins Fans in Laughter After Watching Viral Video of Influencer Boxer Channelizing His Inner Michael Jackson During Boxing Training
June 12, 2023 03:07 am EDT
41 Years After His Mother's Death, Mike Tyson Reveals Real Reason He Exhumed Her Dead Body Out of the Coffin
June 15, 2023 01:25 am EDT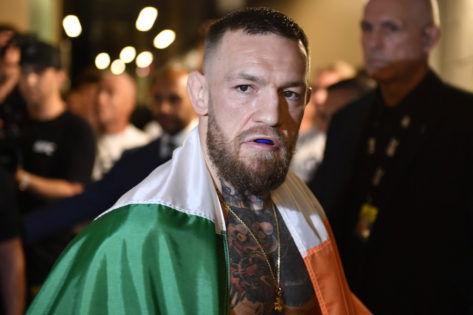 After Death Threats to Floyd Mayweather's Daughter From Former Mafia Family, Conor McGregor Responds to John Gotti lll's Backup Request as Sister Nicolette's Message Goes Viral
June 13, 2023 12:27 am EDT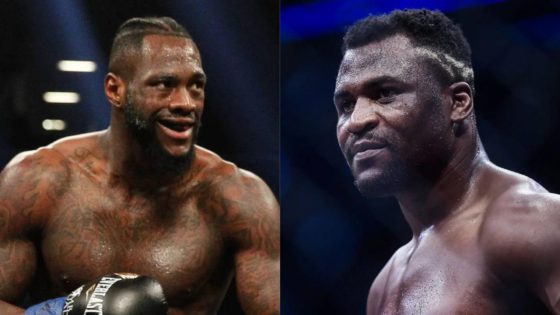 "Never Gonna Happen": Deontay Wilder's Lofty Proposition for Francis Ngannou Gets a Brutal Reality Check From Ex-UFC Champ
June 16, 2023 06:48 pm EDT
This was not all as Tyson, who is revered for his own ferocious punching power, weighed in on the matter. He also highlighted that the challenge Joshua would face would be avoiding Wilder's lightning-fast punches. "Wilder throws fast punches and it's hard to avoid them," said Tyson. Furthermore, Smith commented on the only mistake the Olympic medalist made.
Stephen A. Smith points out Deontay Wilder's only mistake
According to Smith, Wilder made a crucial mistake by stepping into the ring with an opponent significantly heavier than him. He believes that the former champion's decision to face someone who had a considerable weight advantage, referring to WBC heavyweight champion Tyson Fury proved to be a detriment in his career.
" I think that Deontay Wilder messed up by getting in the ring with somebody 40-38 pounds heavier than him," he stated.
ADVERTISEMENT
Article continues below this ad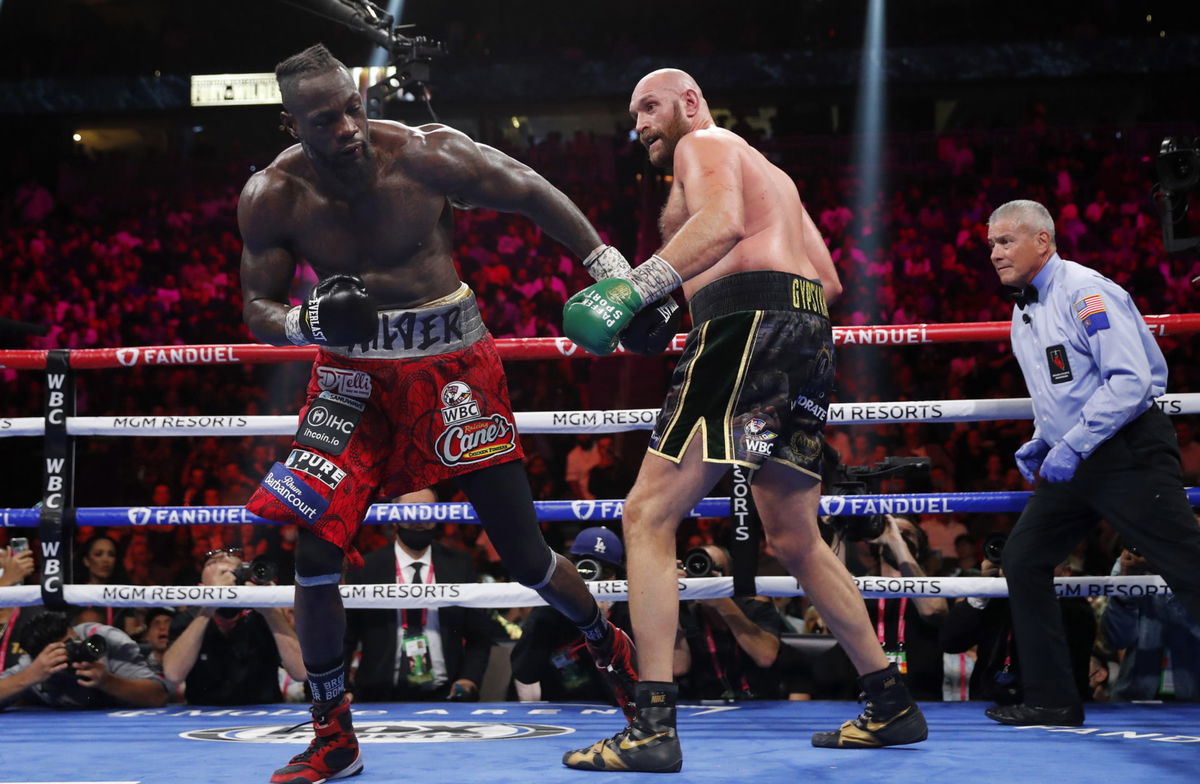 While Smith's comment may be seen as critical of Wilder's decision-making, it highlights the importance of strategic thinking in boxing. Understanding and evaluating the physical attributes and advantages of both fighters can be crucial in determining the outcome of a bout. Despite this, Wilder is still one of the most formidable forces in the heavyweight division and reportedly has plans to face Joshua in December. Now, this will be his chance at redemption and reclaiming his position at the top of the division.