Muhammad Ali
25YO NFL Star Pays Lifelong Tribute to Michael Jordan, Kobe Bryant, and Muhammad Ali 7 Days After Disclosing Head Butt Saga
In the sporting world, there are a select few whose influence extends the boundaries of the court. Among these Michael Jordan, Muhammad Ali, and Kobe Bryant stand proud and tall. Michael Jordan still captivates the world with his competitive spirit, athleticism, and unrivaled scoring abilities. All of them have revolutionized the world of sports on their own level, taking it to newer heights. Their enduring impression in the sporting fraternity is unshakable, all thanks to their dedication and devotion to their respective sports.
It seems like the three iconic athletes have captured the heart of a 25-year-old NFL player. He recently paid tribute to them.
25-year-old NFL player pays tribute to Michael Jordan, Ali and Bryant
ADVERTISEMENT
Article continues below this ad
Maxx Crosby, Las Vegas Raiders' defensive end is a tough opponent on the field. His career-high tackle totals of 88 and 12.5 sacks in 2022 cemented his status as a top-tier performer. He's also chosen for two consecutive Pro Bowls, because of his outstanding skills. Crosby is remarkable and durable as a player, playing all of his first 4 NFL seasons games. It isn't surprising to see he's expected to receive a stellar base salary of $19 million next year.
But this isn't all! The young NFL champion is now paying tribute to all honorable athletes motivating him to lead a fulfilling NFL career. It doesn't come as a surprise when he chooses everyone's favorites, Michael Jordan, Muhammad Ali, and Kobe Bryant for the same.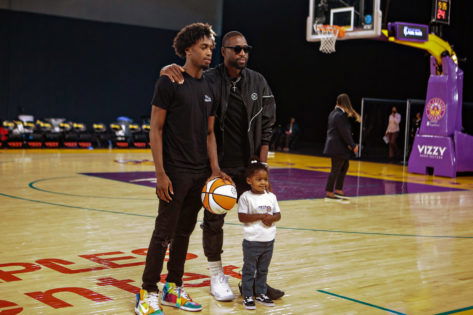 "Kind of Hate He Getting": Having Competed With "Sharks", Dwyane Wade Opens Up About 21YO Son's Ultimate Burden
June 19, 2023 03:40 am EDT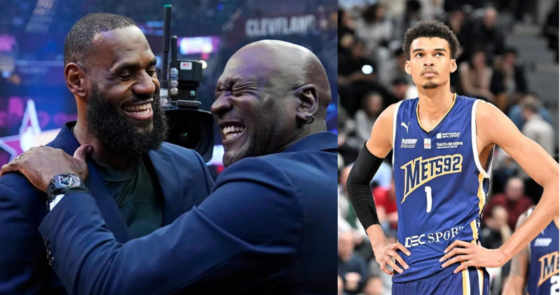 3 Days Before NBA Draft, $174,580,000,000 Worth Company Lures Victor Wembanyama to Imitate Michael Jordan and LeBron James' Decades-Old Decision
June 20, 2023 01:08 am EDT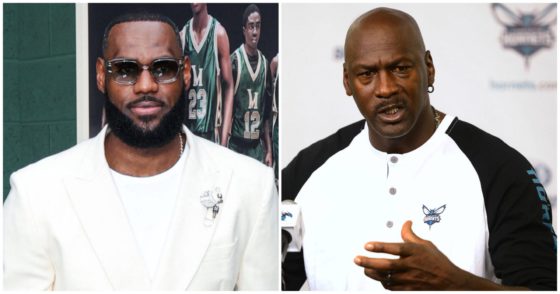 "If LeBron Bought the Hornets for $180,000,000 and Sold It for $3 Billion..": Michael Jordan's Unpopular Move Drives Fans to Lambast Him Over NBA Team Sale
June 17, 2023 09:40 pm EDT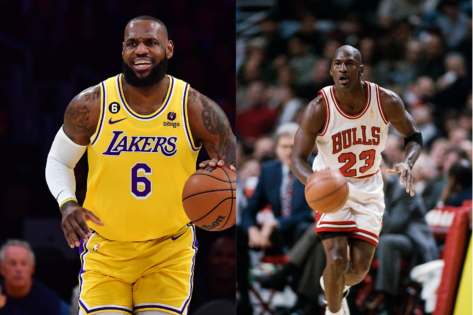 Following the $3,000,000,000 Hornets Sale, Michael Jordan Further Pushes Away LeBron James From Reaching His Extortionate Net Worth
June 20, 2023 01:00 am EDT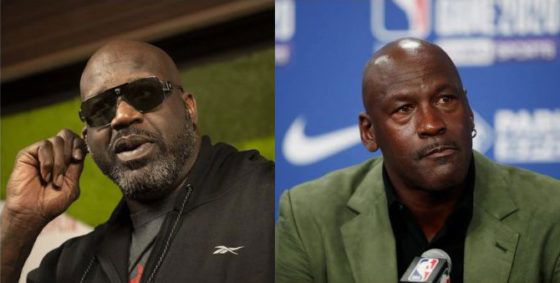 Insulted Twice by Michael Jordan in 1 Night, Miami Heat Legend Gets His Flowers From Shaquille O'Neal
June 19, 2023 10:59 am EDT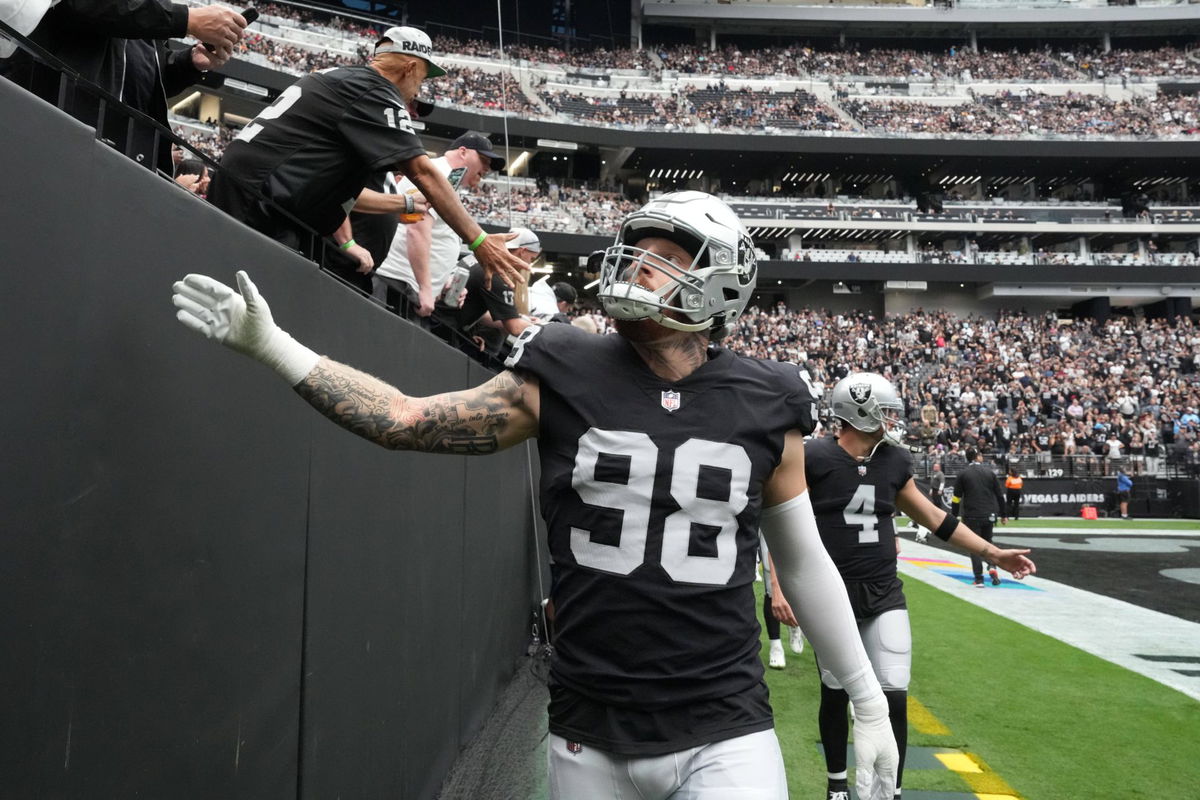 Maxx Crosby just got a tattoo, honoring the three legends. For his elaborate piece of art, he chose tattoo artist, Andres Ortega (Onder Ink). His tattoo depicts Jordan shooting a free throw, Ali doing the famous pose, and Kobe enjoying mid-celebration.
You can also read: Setting LeBron James, Michael Jordan, and Kobe Bryant as Examples, Dwyane Wade Drops 7-Word Question for "Son" Ja Morant
With these tattoos, Crosby hopes to remind himself to strive for greatness and be among the greatest. He also inscribed the phrase "Be Legendary" next to his ribcage to further emphasize this message. Ortega also added diamonds, a rose, and a heartfelt homage to Crosby's newborn daughter.
The entire tattooing process took approximately 11 hours to complete. Along with his home state, Texas, the tattoo also includes Crosby's jersey number (98). Crosby uploaded a picture of his tattooed torso, proudly showcasing his new tattoo on Father's Day.
The tribute comes a week after the 25-year-old star revealed the viral head-butt saga.
Things get heated between Maxx Crosby and Patrick Mahomes
ADVERTISEMENT
Article continues below this ad
Maxx Crosby and Buffalo Bills linebacker Von Miller discussed the widely publicized head-butting incident from the previous season during a recent interview with Bleacher Report. Crosby recounted the incident, which took place in Kansas City during a Monday Night Football game.
He described how Patrick Mahomes' shoulder accidentally struck him from behind while he was going after another player. Crosby reacted quickly, turned back, saw Mahomes still moving, and decided to headbutt him. Crosby said, "Pat was running with a guy ….. they were all running around the end zone and I get bumped behind my back, I get hit with his shoulder. I turned, and it was Pat and he was still running and I'm like I'm not going for that so I ran straight to him and I head-butted them."
Watch This Story: "If He Tried That on Patrick Mahomes": Fans Go Wild After Roman Reigns' Brutal College Football Highlights Go Viral
ADVERTISEMENT
Article continues below this ad
Crosby emphasized Mahomes' competitive spirit while recounting the incident. Crosby underlined that Mahomes actively engages in game-related trash-talking, replying vehemently to his opponents. He said, "Crosby mentioned, "When I'm out there he's talking sh*t right back at me… most quarterbacks aren't like that. They are silent, they're not going to say much."