Mike Tyson
Mike Tyson reportedly got high at Tucker Carlson's mansion before their interview on Fox
A report of Mike Tyson partying hard at Tucker Carlson's mansion right before their interview
There is only a number of people who can land an interview with a high profile figure such as Mike Tyson, although Tucker Carlson might be the last person you would think could party with Mike either after or before the interview. According to Rolling Stone, that is exactly what happened back in December 2022. Just before Mike Tyson appeared on the interview Tucker conducted on Fox News, 'Iron Mike' reportedly accepted an invitation from the TV anchor to visit one of his multi-million dolllar mansions. Right before the interview, and he even allowed Mike to smoke cannabis inside the premises. Tyson is a known marijuana businessman, he has a multi-million dollar business selling weed.
¡STILL DANGEOURS! Mike Tyson shows his deadly combo at 56 years old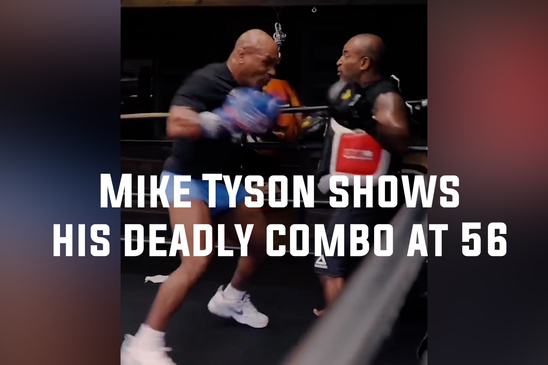 In the report, Tucker Carlson told Mike that weed wasn't his thing but he had no problem allowing Tyson to smoke inside the house. When Mike Tyson smokes, he does it profusely and with no restrictions. As one of the scariest heavyweights in history, Tyson has repeatedly expressed how the use of marijuana helps him keep his temper in check. Initially, the former champion was ready to turn down Tucker's invitation but he ultimately accepted. An unlikely scenario given Carlson's constant attack against marijuana consumption over the years. Although recently, the television anchor has been considerably more open to other schools of thought and tries to not judge as much as he used to.
Mike Tyson's cannabis empire
Ever since weed started becoming legal in many states across the United States, Mike Tyson didn't hesitate to take part in the business. After some years of being part of the industry, Tyson makes a whopping $700k monthly just from that venture alone. He not only sells weed but also edibles with a fun twist. Tucker Carlson had to change his mind with Mike and allowed him to smoke at his house simply because he is Mike Tyson. Denying the former champ one of his most important traditions is not a good idea, especially with the temper he has when he doesn't smoke.