Muhammad Ali
When George Foreman fought five men in one hour to overcome Muhammad Ali's loss
George Foreman embarked on a mission of redemption by facing a daunting challenge of fighting 5 opponents within the span of just 1 hour
George Foreman is regarded as one of the greatest heavyweight boxers of all time, and during his prime, he was simply unstoppable. At the age of 24, Foreman defeated the legendary Joe Frazier to become the WBA and Ring heavyweight champions. For 40 of his first professional fights, Foreman was undefeated, and nobody had any answers to his resilience.
When he was scheduled to fight an old Muhammad Ali in the biggest boxing showdown of the century, George Foreman was the favorite to win the fight. The Rumble in the Jungle fight card was huge and gained attention from all over the world, and the results shocked everybody. Ali proved his haters wrong and won the fight via KO. This infuriated Foreman, who couldn't believe his loss and took some extreme measures to deal with it.
Foreman was determined to prove to everybody that he was still the best, and in order to do that, he decided to fight five opponents back to back in 1975. Without any surprise, Ali was there at ringside and mocked Foreman throughout the fight with his famous trash-talking abilities. Little more than an hour had gone by the time "Big" George finished with the "tomato cans" when each of the five unfortunate individuals sent out to slaughter for three rounds weighed between 30 and 40 pounds less than he did. Naturally, none of these five fights were recorded on Foreman's official record.
After defeating his fifth and last opponent, Foreman triumphantly lifted his arms and enthusiastically looked at the crowd in an attempt to locate the person who had originally put him in this situation. However, it was ineffective because Ali had left the arena by then.
Related: George Foreman unveils how he earned astounding $138 million from the Foreman Grill
George Foreman on fighting Muhammad Ali and not being able to knock him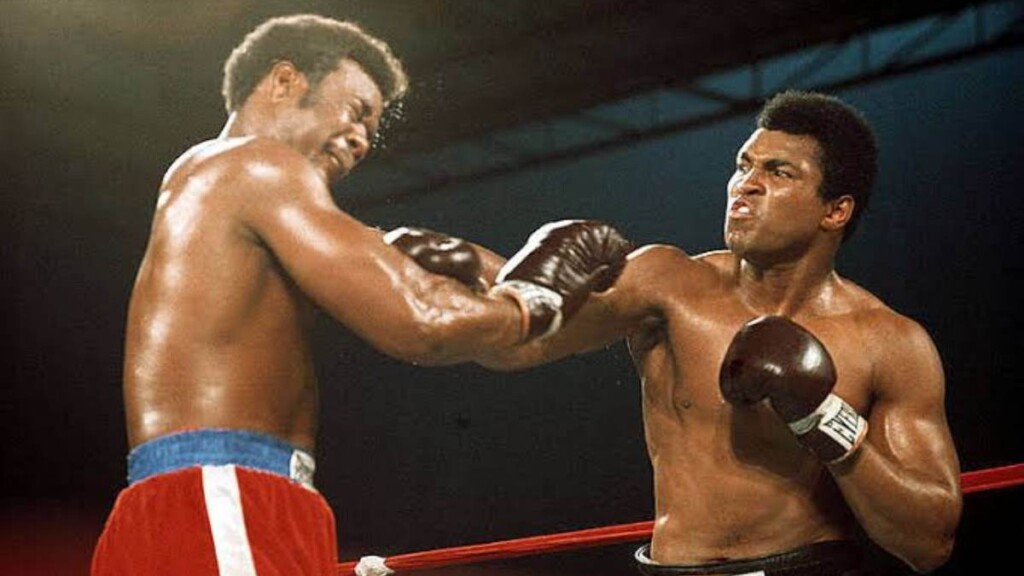 When George Foreman beat Joe Frazier, he was on top of the world and full of confidence. In front of him, the greatest Muhammad Ali was nobody. Foreman was sure that he would drop Ali in the second or third round and defend his title; however, the fighter was in disbelief when he went head-to-head with Ali.
In an interview with The Telegraph, Foreman said: "I had no fear. I put everything into knocking him out in one to three rounds. After the fourth round I can remember being shocked that he hadn't gone down…I can remember like it was yesterday. What I remember most is being shocked that I hadn't knocked him out."
According to Foreman, Ali was simply invincible that night and had the will to survive anything. However, over the years, Foreman's anger towards Ali shifted to respect, and ultimately both became great friends.