Muhammad Ali
"Robe From the Other King, Elvis": Muhammad Ali's Old Pic in a Robe Gifted by the King of Rock & Roll Gets Fans Into a Debate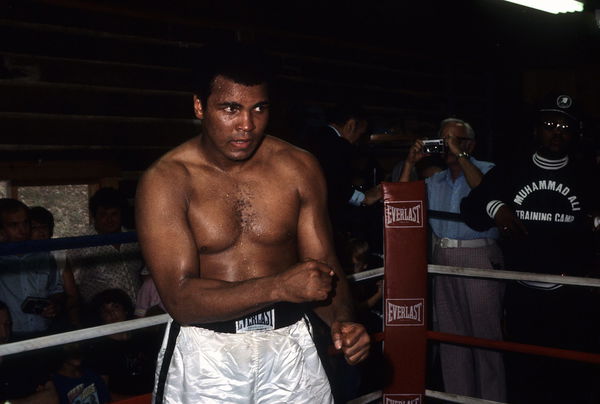 It wasn't until 1970 that Muhammad Ali could return to boxing. He was no longer a world champion. After two wins over Jerry Quarry and Oscar Bonavena, Ali staged his first attempt at world titles against mighty Joe Frazier. Sadly, he didn't succeed. Undeterred, he continued a ten-match winning streak until Ken Norton halted his campaign in 1973 at San Diego, California's Sports Arena. An old picture of Muhammad Ali in a glorious robe, reportedly gifted by the King of Rock and Roll, Elvis Presley, caught fans' attention on Facebook.
The message on the Facebook page read, "Ali getting his glove laces tied before his fight vs Joe Bugner at the Las Vegas Convention Center." While nearly fifty followers commented since the post arrived early today, unsurprisingly, over two thousand expressed their appreciation.
A regalia for boxing's greatest, Muhammad Ali
ADVERTISEMENT
Article continues below this ad
Nancy Gorman Blasco-Wheat mentioned that the robe, a present from Presley, might have been too heavy on the flashy side. However, calling Ali the King of Boxing, Blasco-Wheat said he decided to wear it out of sheer respect. "Robe from the other King, Elvis…too flashy for The King of Boxing but I believe he wore it out of respect for the gift given to him." she said.
Echoing a similar line, Brian Staden stated he loved the picture. Not only did it belong to the greatest boxer ever, but also because of the robe gifted by Elvis Presley. He said, "Love this photo for the greatest Ali himself but also cause he's wearing a boxing robe gifted by the king himself, Elvis." However, Mark Anderson seemed more focused on the fight as he mentioned that during the bout in 1973, Joe Bugner stretched Ali right up to the final bell, "Joe Bugner went the distance, let's not forget that."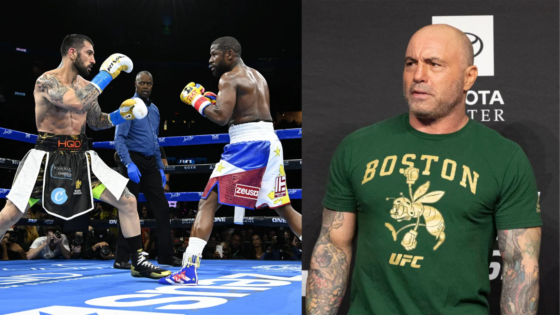 After Unleashing a Mob on Billionaire Floyd Mayweather, Crime Family Boss' Grandson Refutes Joe Rogan for Wrong Claims About Their Brawl
June 22, 2023 12:20 pm EDT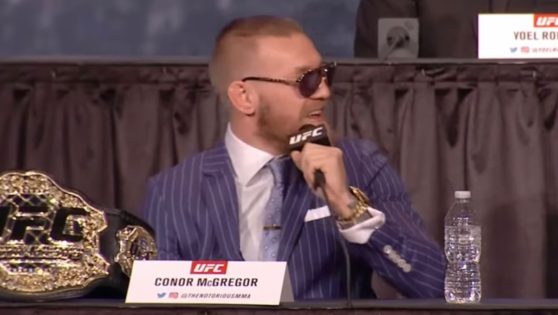 As Michael Chandler Gets a New Fight Offer After USADA Deadline, Conor McGregor Challenged by "Who the F**k Is That Guy" Fame Jeremy Stephens for a Boxing Match
June 23, 2023 06:54 pm EDT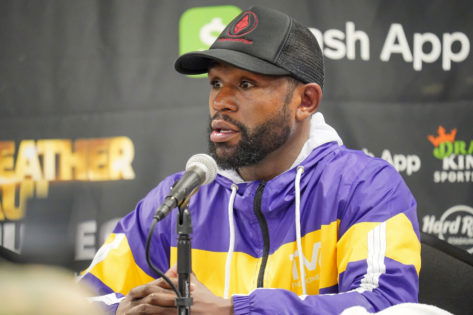 "I Hope You Do That B***h the Worst Way": NBA YoungBoy Fires Shots at Floyd Mayweather and His Daughter While Warning John Gotti III's Sister Nicolette Gotti
June 21, 2023 02:57 pm EDT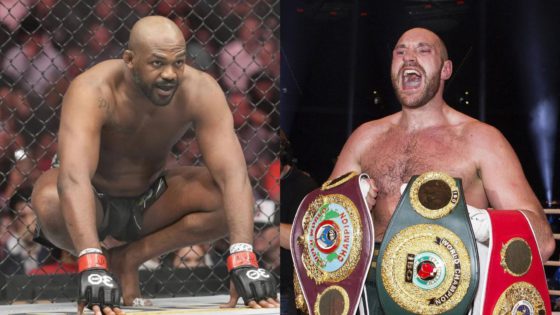 After Confirming Dana White's Offer, Tyson Fury Points the Finger at "Sh**bag" Joe Rogan for Starting Jon Jones Feud
June 21, 2023 08:45 pm EDT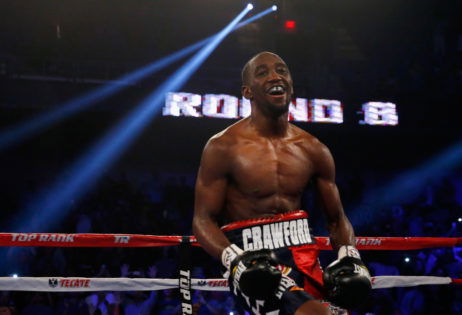 Watch a Young and Explosive Terence Crawford Set the Heavybag on Fire
June 23, 2023 10:45 pm EDT
Sorry not the Bugner fight, a few raise questions
But by then, the issue of during which fight Muhammad Ali wore the robe became the bone of contention among a few followers. Emrah Sevimli stated matter-of-factly that it was not the Bugner match. Instead, it was the Ken Norton bout when Ali wore the robe presented by Presley. But after Norton defeated him, besides breaking his jaw, Ali never wore the robe again. He said, "This is not the match with Joe Bugner. This is the cape that Elvis Presley gifted him, and his jaw is broken in this match with KEN NORTEN. He loses the game and never wears this cape again."
ADVERTISEMENT
Article continues below this ad
Leon Breiger also seconded the thought. He mentioned Ali wore the robe once during the first bout with Ken Norton, "He wore the robe once…..Norton I…" But soon, he received a reply from Andy Dumas who said that it was during the first Joe Bugner fight in February 1973 that Ali wore the robe and donned it again for the first Ken Norton fight in March that year, "Leon Breiger wrong he wore it first for his fight with Joe Bugner in Feb 73, then in March for the Norton fight."
The fight against Joe Bugner occurred on February 14, 1973, at the Las Vegas Convention Center. Ali won the contest unanimously. However, a month later, he faced his second career loss to Ken Norton by a split decision. Muhammad Ali proved his world-famous tenacity by defeating both boxers during their rematches.