Mike Tyson
"He Also Said Life Is a Wonderful Process of Dying": Fans Inspired After Mike Tyson Gives Life a New Definition
Besides knocking out his opponents within a few rounds, Mike Tyson captivated the public with his personality. His story; from rags to riches, inspired millions around the world. However, Tyson's life has never been stagnant, he has seen the highest of highs and lowest of lows. Subsequently, he has developed profound wisdom through his experiences and mistakes. Despite filing for bankruptcy in 2003 and being at the center of many controversies, today, Tyson remains a prevalent figure and is financially well-off.
It is only reasonable to infer that only a resilient individual, like Tyson, would be able to come out of those hardships. And Tyson does not shy away from being candid about either his shortcomings or his vulnerabilities. Tyson motivates those who look up to him. A recent post by the former two-time heavyweight champion left the fans intrigued.
Mike Tyson's recent comment left the fans captivated
ADVERTISEMENT
Article continues below this ad
Tyson has over 21.4 million Instagram followers. He uses his influence for the better and recently made a post in which he emphasized self-growth and improvement. Considering it a virtue, Tyson believes it is a purpose to live. In the post, he stated, "Life is all about evolution. Being a better person than you are when you started."
Witnessing the same, fans made their insights and reactions public. One user finds such words from Tyson credible. He stated, "When the former baddest man on earth in boxing talks about getting better, than, you know that's the only way to achieve your lifetime goals. Amen/Amine champ."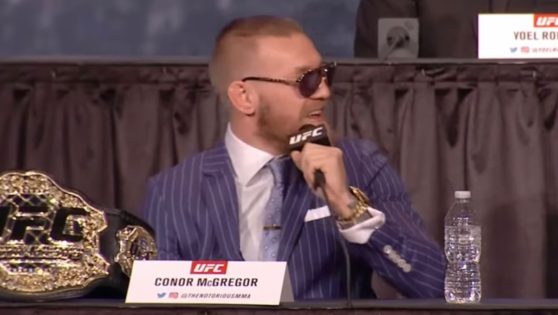 As Michael Chandler Gets a New Fight Offer After USADA Deadline, Conor McGregor Challenged by "Who the F**k Is That Guy" Fame Jeremy Stephens for a Boxing Match
June 23, 2023 06:54 pm EDT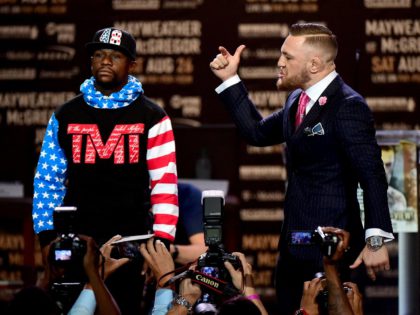 "If Conor Wasn't on That Stage…": Half a Decade and $100 Million Later, UFC Legend Reveals Conor McGregor vs Floyd Mayweather Wouldn't Be as Successful as It Was Without the Irishman's Presence
June 23, 2023 09:30 pm EDT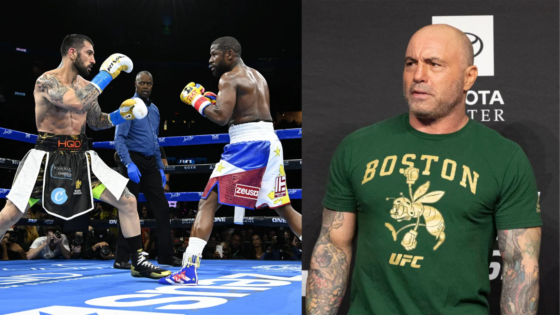 After Unleashing a Mob on Billionaire Floyd Mayweather, Crime Family Boss' Grandson Refutes Joe Rogan for Wrong Claims About Their Brawl
June 22, 2023 12:20 pm EDT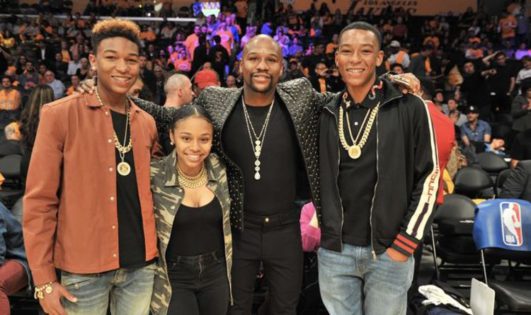 Floyd Mayweather's Sons and Daughters: Names, Age, Net Worth, Lifestyle, and More
March 13, 2023 08:14 pm EDT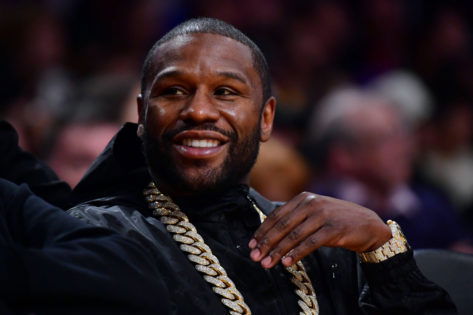 "He Rich as Hell but Still Takes Time Out to Spend With His Grandson": Heartwarming Video of Floyd Mayweather Taking His Grandson on a Bike Ride Leaves Fans Awestruck
June 25, 2023 03:00 pm EDT
Another user got reminded about the time Tyson made another intriguing quote and stated, "He also said that life is a wonderful process of dying. Think about it." Meanwhile, a fan named Patrick simply wrote, "Truth is you weren't becoming a better person you are becoming yourself!!"
Another fan named Nick expressed the positive influence of Tyson in his life. He stated, "And, you are, and I am because I watched you always trying to become better, adapting to the environments you had to be in." One user was simply inspired by Tyson's wisdom as they wrote, "goat talk".
ADVERTISEMENT
Article continues below this ad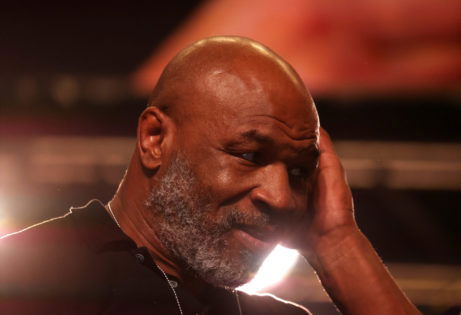 During $1,000,000 Conversation, Mike Tyson Reveals He Cried After Failing to Secure a Fight Against Mysterious Opponent Because He Was "Too Young"
It is safe to say that the fans were impressed and intrigued by Tyson's recent post. Do you share the same reaction? In addition, has Tyson been an influence in your life? Share your thoughts with us in the comments below.