Muhammad Ali
Top 5 most expensive fights in boxing history
Due to the engagement from the audience, boxing generates a lot of money. Here are the most expensive fights in boxing history that might make your eyes pop out.
The sport of boxing is known for its intensity and barbaric nature. Two fighters stepping into the ring to emerge victorious is a concept that earned the interest of people worldwide. Throughout the years, boxing gave fans a lot of good and promising fights. From Muhammad Ali to Mike Tyson, great personalities made fight fans crazy and earned a considerable amount of money.
Over the years, the sport gave us much-anticipated action-packed fights. Due to the engagement from the audience, boxing generated a lot of money. A plethora of the wealthiest athletes come from the sport of boxing. The prime example is Floyd Mayweather who is alleged to amass a net worth of over a billion dollars.
Let's take a look at a few of the most expensive fights in boxing history.
05 – Mike Tyson VS. Evander Holyfield II
Former heavyweight titans Mike Tyson and Evander Holyfield went head-to-head for a second time at MGM Grand Garden Arena in Las Vegas, Nevada. Following 'The Real Deal's TKO victory in their initial bout, the public's anticipation of the rematch was massive. However, the fight did not end amicably. In the third round, 'Iron' bit off Holyfield's ear due to a frustrating clinch. This caused chaos and Tyson lost the fight via disqualification.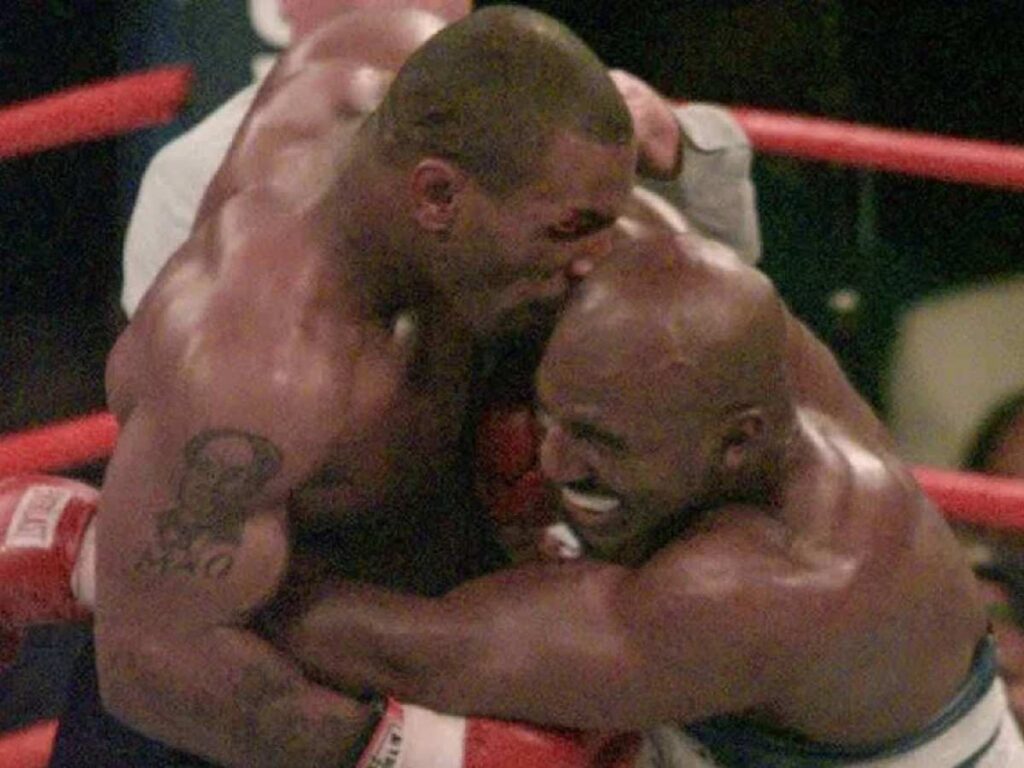 Although the fight was anti-climactic, the numbers made from the bout were impressive. Despite a disqualification, Mike Tyson walked away with $30 million. Evander Holyfield on the other hand, took home $33 million due to the champion status. The fight reportedly made over $100 million from ticket sales.
04 – Floyd Mayweather VS. Oscar De La Hoya
Former world champions Oscar De La Hoya and Floyd Mayweather's rivalry was one of the most intense in the sport. To this day, both fighters are going at each other despite settling their disputes in the ring. Being an undefeated fighter, 'Money' was set to be challenged by 'The Golden Boy.' However, similar to any other fight in his record, Floyd won the bout via a split decision following a close 12 rounds.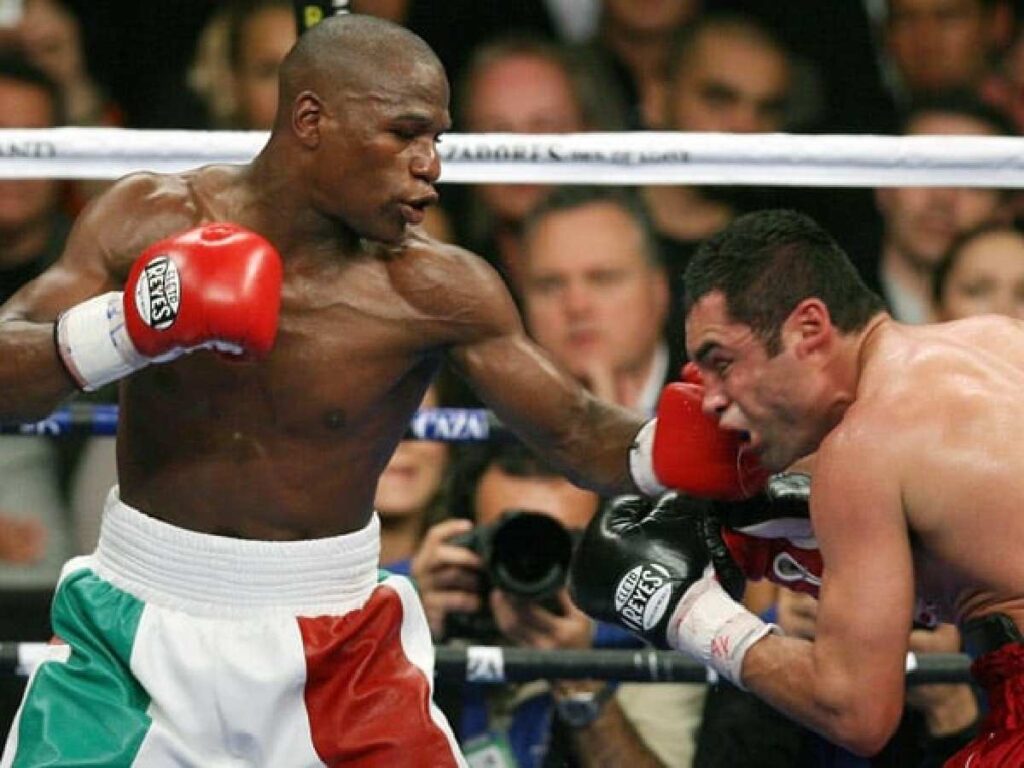 For a long time, Mayweather vs De La Hoya was the richest fight in boxing. Amassing a total revenue of $165 million, the fight was marked in history. Oscar, being a bigger name, supposedly earned $52 million and Floyd walked home with $25 million.
03 – Floyd Mayweather VS. Canelo Alvarez
Although it is hard to believe, Canelo Alvarez was not a well-known figure to the public in 2013. His fight against Floyd Mayweather was a huge exposure for the Mexican newcomer. Possessing an impressive record, 'Saul' was set up to be a tough challenger for 'Money.' However, Alvarez failed to deliver and Mayweather emerged victorious via a majority decision win.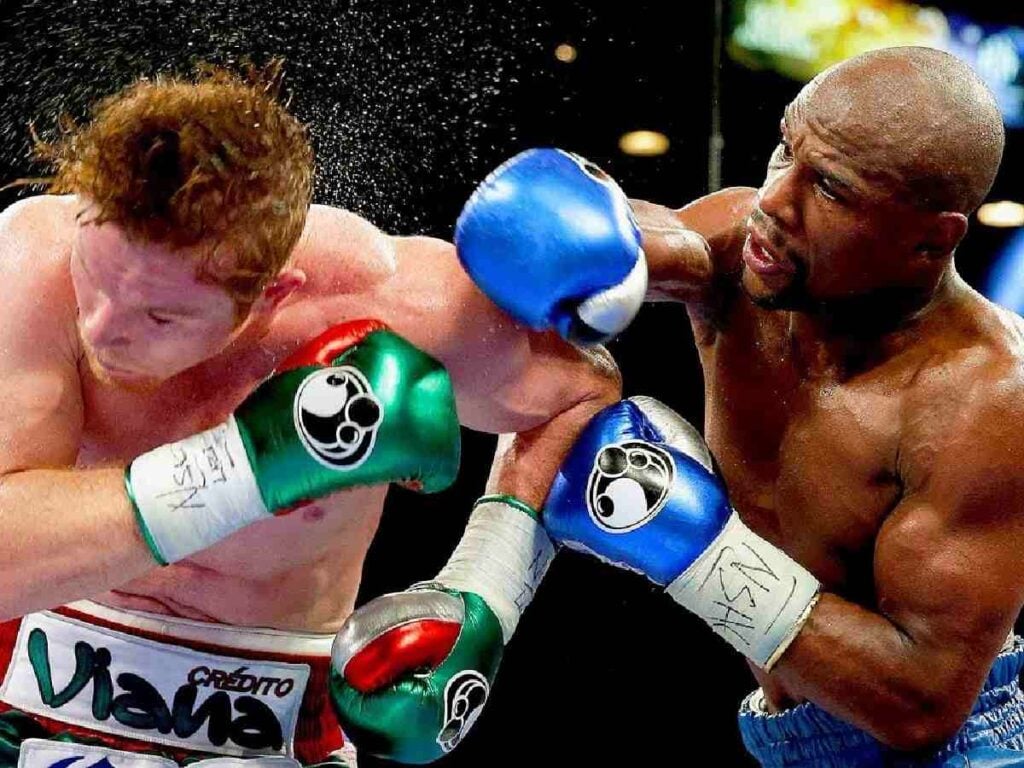 The fight allegedly amassed over $150 million in revenue. Despite suffering his first loss, Alvarez allegedly earned five to twelve million dollars for the fight. Mayweather on the other hand, collected $41 million following the event.
02 – Floyd Mayweather VS. Conor McGregor
Arguably the most talked about combat sports event in history, Floyd Mayweather vs Conor McGregor was massive. A UFC star stepping into the world of boxing to take on one of the best fighters was uncalled for. Following multiple back and forths, 'The Notorious' and 'Money' agreed to an exhibition bout. Both fighters went head to head in 2017 for a super fight that captured fans' attention worldwide. Although the Irish supernova put up a good fight, Mayweather's pace was too much to handle for him.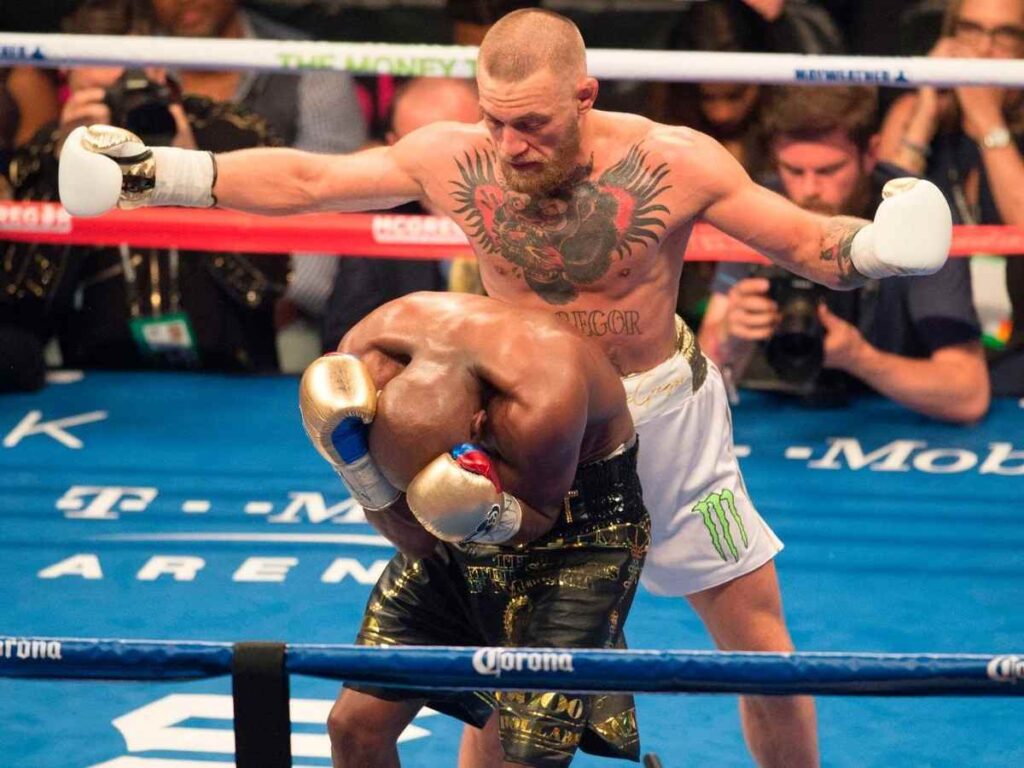 Ultimately Conor McGregor lost the fight via a TKO. It was reported that the fight made over $550 million. Floyd Mayweather made over $300 million and 'The Notorious' took home over $100 million despite a devastating loss. Despite receiving a ton of backlash for an uneventful fight, both fighters walked home with millions of dollars following this anticipated event.
01 – Floyd Mayweather VS. Manny Pacquiao
Coined as 'The Fight of the Century,' Manny Pacquiao was set to face Floyd Mayweather in a much-anticipated bout. The eight-division world champion was predicted to defeat Mayweather decisively in the bout. However, it failed to go that way. The American boxer managed to outclass Pacquiao via a unanimous decision. Following this bout, a fight that took over the levels of it ceased to exist.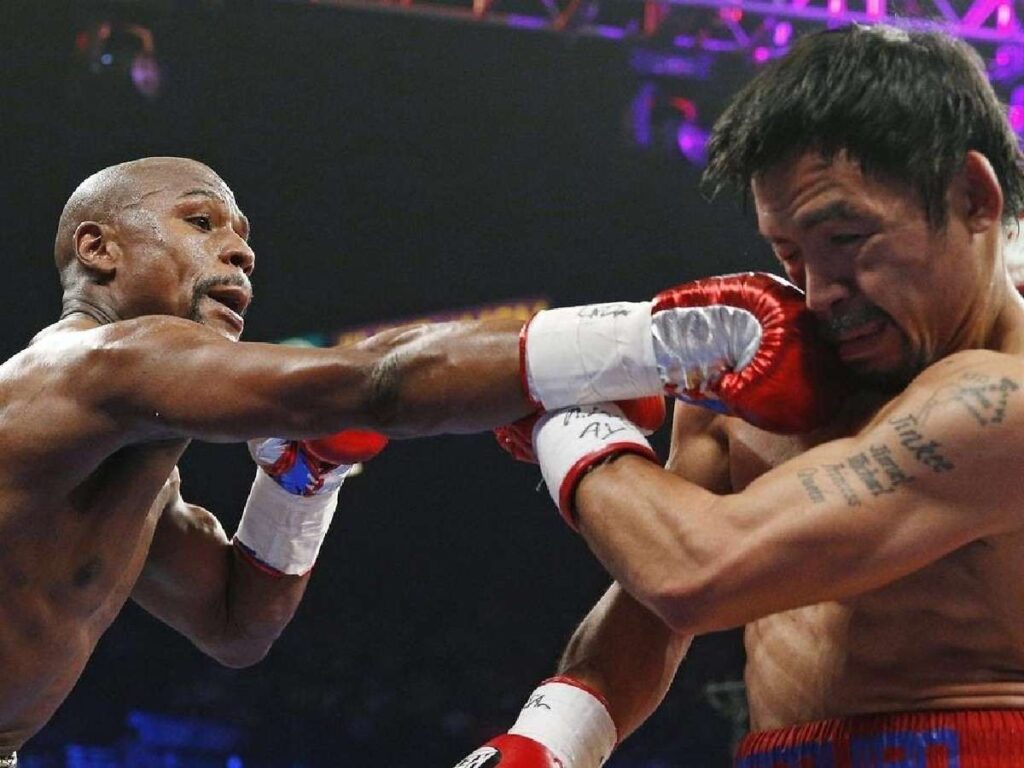 The total earnings for this fight were said to have crossed $600 million. Manny Pacquiao took home an alleged $125 million dollars. The winner of the bout, Floyd Mayweather walked away with a whopping $240 million in the bank.