Muhammad Ali
'Ali Fought Tougher Competition and Didn't Duck Fighters': Floyd Mayweather vs. Muhammad Ali GOAT Debate Sets the Internet on Fire
The GOAT debate is the most complex query in any sport and when it comes to boxing, it becomes more complicated because the sweet science has a history of more than 100 years, which has produced phenomenal pugilists. Some became synonyms to boxing like Muhammad Ali and some became a household name like Floyd Mayweather. But none came close to the fame and glory with extraordinary skills that these legends had.
Above all, they stand tall. Ali belongs to the classic era when prize-fighting was considered much more raw. In a division filled with vicious punchers, Ali was alone with an unorthodox style. He successfully submitted most of his opponents, but this was not the only thing that made Ali the greatest heavyweight champion of all time.
Muhammad Ali outside the ring
ADVERTISEMENT
Article continues below this ad
His outside the ring social involvement for the rights of his people made him an icon. His success paved the way for many athletes later. But it all happened when Mayweather would have hardly known the sport. Back then no one ever thought that the average-looking kid would one day claim himself better the Ali. And why not? The 45-year-old collected every accolade that is there in the ring. He became five weight division champ and cemented a record of 50-0 that is almost unbreakable.
In a career span of more than two decades, he could not find a single opponent that could have put him in trouble. It's his mastery of fine skills that differentiated him from all champions. Though people often target him for calling himself 'The Best Ever', that never seemed to bother him.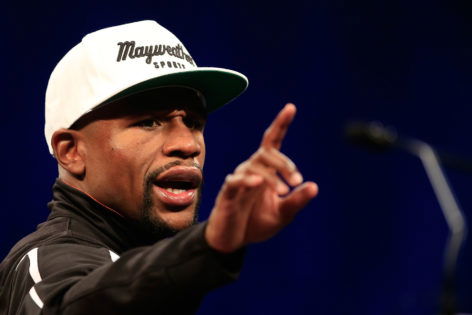 "He's Not My Enemy": Post the Infamous Brawl Fiasco, John Gotti III Seemingly Buries the Hatchet With Floyd Mayweather Jr
June 29, 2023 12:35 pm EDT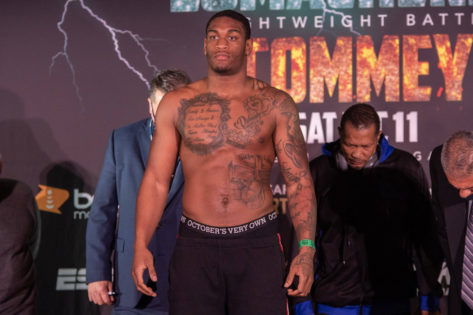 "Money and Greed"- Undefeated Heavyweight Boxer Gets Candid About the Reason Behind Inactivity Within the Heavyweight Division
June 29, 2023 12:55 pm EDT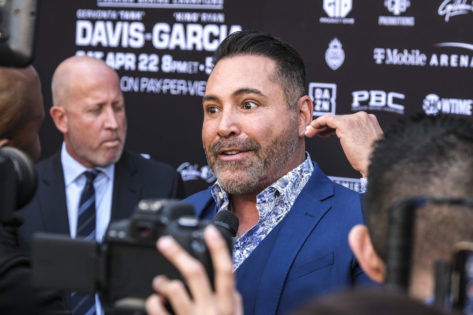 Oscar De La Hoya Fuels Beef by Accusing Eddie Hearn of "Blowing a S**T Load of Other People's Money"
June 29, 2023 01:31 pm EDT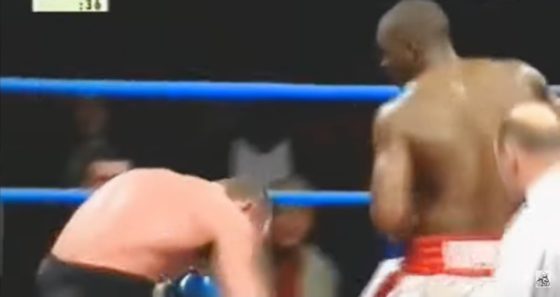 Watch: Boxer With a Dislocated Shoulder Miraculously Kos His Opponent
June 29, 2023 12:18 pm EDT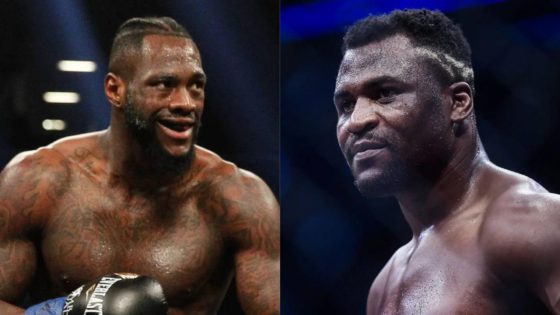 Amid Rumors of Super Fight, Deontay Wilder Confirms Stunning Behind the Scene Developments as Francis Ngannou Boxing Bout Inches Closer to Reality
June 29, 2023 02:35 pm EDT
So it finally comes to boxing fans how they introspect this debate. Recently, a post on Facebook went viral with a picture comparing the records of Ali and Mayweather.
The curious topic made fans actively take part in it.
How did fans react to Floyd Mayweather and Muhammad Ali's GOAT debate?
A fan wrote, "Its easy to go 50 and 0 when you avoided certain fighters, Floyd avoided winky, he avoid Thurman in his prime, he avoided Amir Khan in his prime, he avoided Manny Pacquiao in his prime. Ali fought everybody."
"Ali is The greatest. Mayweather is BORING", another fan wrote.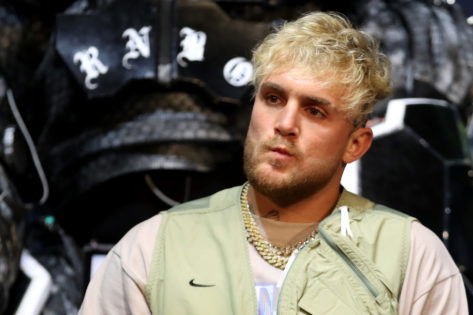 Muhammad Ali's Grandson Joins Jake Paul in Mourning Saddening Loss of 'Childhood Hero' Killed in Accident
"Mayweather was never the GOAT! Boxing fighters out of their primes is not how you get that", another fan wrote.
Another fan wrote, "Mayweather ducked a lot of the best fighters in their prime Manny and de la Hoya would of both beat Floyd in their prime especially the Manny that knocked Ricky Hatton out."
"Ali didn't run from anyone, not like Mayweather ran from everyone till they were way past their best", another fan added.