Mike Tyson
Fans Go Wild After Mike Tyson Uses "Outrageous" Thumbnail for Recent YouTube Video
Mike Tyson has attained immense popularity throughout his boxing career, but in addition to that, he has also garnered love in the content generation space as well. His show, Hotboxin' with Mike Tyson was launched back in 2019 and since then it has gained 842k subscribers and generated around 67 million views with just 142 podcast episodes uploaded. So it wouldn't be a stretch to call Tyson a podcaster, apart from his lustrous boxing legacy. However, when you're part of this Internet space, there are some things that get slipped.
Well, on Hotboxin' with Mike Tyson Clips channel, in the recent video, there was a minor error in the thumbnail. A picture of Deontay Wilder was added beside Gervonta Davis, where they must have added Devin Haney's photo. Now in the video, the renowned TV personality, Stephen A. Smith is talking about how Haney shouldn't go against 'Tank'  mainly because he gets hit a lot and it wouldn't be a very wise thing to do against Davis.
ADVERTISEMENT
Article continues below this ad
But as it seems, Haney is all set to go with this fight. He has already reached out to Floyd Mayweather regarding the potential match-up. Nonetheless, a lot of fans in the comments section couldn't let go about the thumbnail error, as they felt that it was quite wild to put a Heavyweight side-by-side with a Lightweight.
Smith's comments about Devin Haney-Gervonta Davis evokes reactions
One of the fans, comedianking83, made a light-hearted joke about Wilder changing his name to Haney, pointing out the mistake in the thumbnail. They wrote, "That thumbnail is outrageous though. Didn't know The Bronze Bomber changed his name to Haney lol".
ADVERTISEMENT
Article continues below this ad
Another fan, mrgonzalez4583, stated that there's a difference between Wilder and Haney. They wrote, "Deontay Wilder is not Haney 😂😂😂😂". One more fan, johanneslawendy1608, tried to correct their mistake, "Wrong black man on the thumbnail 😂😂".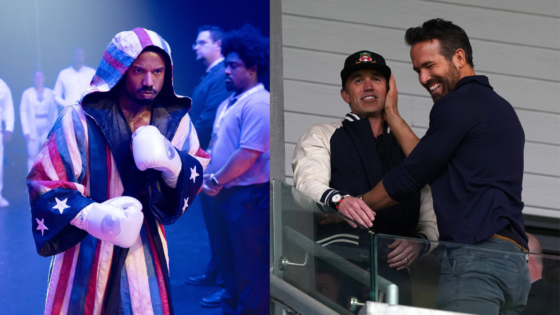 Days After Partnering With Ryan Reynolds & Rob McElhenney for $200 Million Deal in F1 Team, Michael B. Jordan Stuns Fans With Another Huge Announcement
June 30, 2023 05:00 pm EDT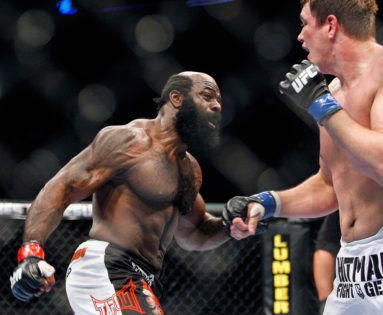 Watch: Deceased MMA Fighter Kimbo Slice's BTS Prison Video With Hollywood Action Star Michael Jai White Goes Viral
June 29, 2023 04:35 pm EDT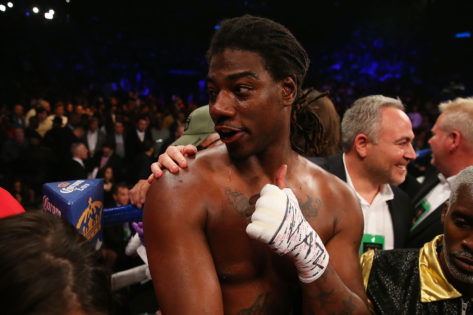 "Terrible Ref Here": Fans Outraged After Boxer Shutting "Down Like a Computer" During Fight in Resurfaced Video Breaks the Internet
June 30, 2023 05:15 pm EDT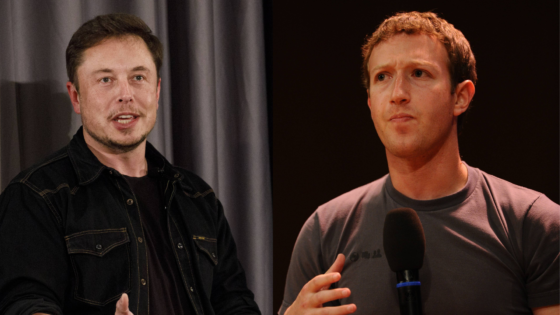 After Training With Joe Rogan's Friend, Mark Zuckerberg's Offer for UFC Star Comes to Light As Former Contender Backs Meta CEO Ahead of Elon Musk Super Fight
June 30, 2023 05:25 pm EDT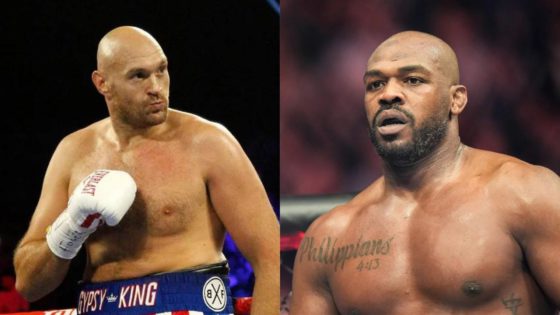 "Sounds Like the End of [Tyson Fury's] Career": Amid Jon Jones Fight Call-Out, Fans Blast Frank Warren After He Teases Game Changing Announcement for Boxing Heavyweight Champion
June 30, 2023 06:00 pm EDT
Well, some fans reacted to Smith's statements. One fan, artymunoz5060, was surprised to hear that Haney gets punched a lot during his fight. They wrote, "Haney gets hit too much? I've heard it all". While, bradleymoseley7552 had an opposing belief, as they wrote, "Bro, tank stops haney and it's not about if it's about what round".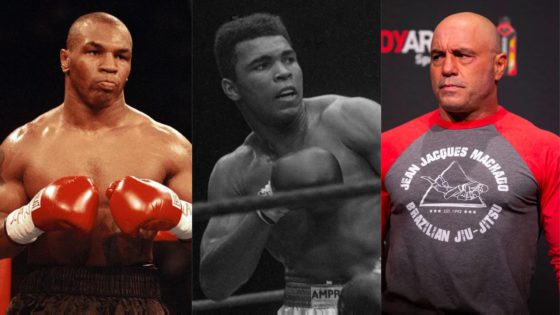 35 Years After Mike Tyson Exacted Revenge for Muhammad Ali, Joe Rogan Drops a Hard Truth on Larry Holmes' Vicious KO – "He F***ed Up"
ADVERTISEMENT
Article continues below this ad
The fans were baffled by such a silly mistake on the thumbnail, but these things occur in the content space. As such minor errors can slip past the content team sometimes, but the internet can be quite scrutinizing. What are your thoughts about this minor mistake? Tell us in the comments section.