Muhammad Ali
"Nobody could hit like Earnie Shavers," Muhammad Ali and George Foreman unanimously settle the strongest boxer of all-time debate
Earnie Shavers has been hailed by Muhammad Ali and George Foreman as the indisputable answer to the debate on the strongest boxer of all time.
Earnie Shavers is famously known as one of hardest hitting fighters in the history of boxing. During his career, Shavers never won the heavyweight title but got respect from a lot of greats of the sport. George Foreman once said in an interview that there was nobody who came close to hitting as hard as Shavers in his prime.
He said: "Nobody could hit like Earnie Shavers and Shavers was the best as far as executing a punch."  Muhammad Ali had something similar to tell about Shavers as he has faced the fighter twice in his career.
"Earnie Shavers. I didn't believe he was as good as he was but he was good," said Ali when asked about the hardest hitter. Earnie Shavers lost both of his bouts while contending for the heavyweight championship of the world. He lost to Muhammad Ali in a famous fight at Madison Square Garden in 1977.
Shavers allegedly had more strength than boxers like Joe Frazier and George Foreman, according to Ali. He acknowledged in his autobiography that when Shavers hit him, he "heard bells and whistles."
Related: "Keep that son of b**ch outside," Hollywood star Sylvester Stallone denied Mike Tyson from 'Rocky' opportunity fearing for own life
When Earnie Shavers almost killed Hollywood actor Sylvester Stallone during a sparring session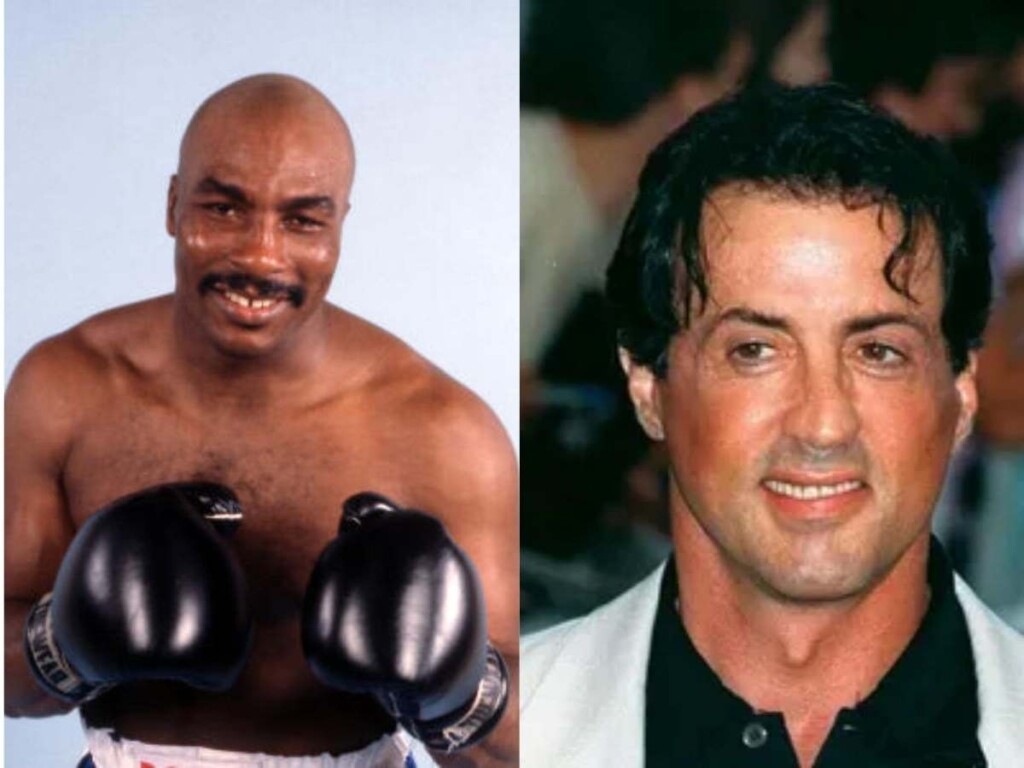 Earnie Shavers auditioned for the 1982 movie Rocky III, which starred Sylvester Stallone as Rocky Balboa, at a time when his career was already in decline. Shavers was instructed by the star to actually punch Stallone during their boxing session. Shavers used his weaker left hand—not his strongest—to deliver one of his well-known blows.
While talking about the incident Shavers mentioned what went down between him and Stallone. "Don't hold back, Earnie. Hit me.' I said, 'I can't do that, Mr. Stallone.' I could've, but I wanted that job, and I didn't think that would help me get it. But he kept on pushing me, saying, 'C'mon, show me something,' and sort of hitting me, sort of. Finally, I said, 'OK,' and I give him a little one under the ribs, where the livers of boxers are." he added.
"That's the closest I've ever come to death," said Stallone, who had to be escorted to the bathroom to vomit. After that Shavers got a message from Stallone and his team revealing that he didn't get the role. Mr. T would eventually take on the role, and his performance would earn him high accolades.