Mike Tyson
Mike Tyson's Ex Trainer Compares the Classic Tommy Hearns – Marvin Hagler Fight With Volkanovski's Recent Bout – UFC290
Comparisons were drawn and criticism followed. Mike Tyson's ex-trainer: Teddy Atlas, made a bold claim which left the boxing world in a state of frenzy. Over the weekend, Alexander Volkanovski fought and defeated Yair Rodríguez via a stoppage in the third round. The former is the featherweight world champion and the latter is one of the top contenders of the division. The high-stake bout involved two skilled combatants and attracted significant attention. However, is their matchup comparable to the iconic contest of Marvin Hagler vs. Thomas Hearns? Atlas thought so!
Atlas is a renowned figure in the sport of boxing. Amongst many things, he is a boxing commentator and a former boxing trainer who coached Mike Tyson. His opinions are highly regarded and he is quite vocal about them on social media. On Twitter, before Volkanovski and Rodríguez made their walk from the tunnel, Atlas compared their bout to Hagler vs Hearns. However, this comparison raised eyebrows and many fans felt offended— but why?  Let's take a look at the background of the bout, the fight itself, and the aftermath of the contest.
Teddy Atlas's comparison of Volkanovski-Rodríguez and Hagler-Hearns raises eyebrows in the boxing world
ADVERTISEMENT
Article continues below this ad
Hagler vs Hearns billed as the "War", took place on April 15, 1985. Hearns, although a welterweight champion at that time, was the contender in the bout. He moved up in weight to face Hagler, who was the middleweight champion. What captivated the public in this contest was their styles of fighting. On one side of the corner stood, Hagler, an aggressive boxer, and on the other side of the ring stood, Hearn, a knockout artist. On paper, the match-up was bound to be a 'war.' And that is precisely how the bout turned out to be— relentless pressure, aggression, and ferocious boxing display.
Neither boxer was playing it safe and were fighting their hearts out. A fight of this nature wouldn't have gone for too long and ultimately Hearns could not handle the pressure put forth by Hagler and was defeated via a stoppage in the third round. The bout is coined as one of the most iconic and legendary fights of all time. The boxing world rates the aforementioned contest highly and when Atlas compared it to the Volkanovski vs Rodríguez fight, it was bound to ruffle a few feathers.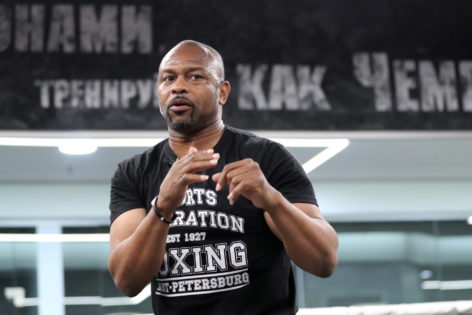 "This Fight Was Brutal to Watch": Fans Go Berserk as NBA Icon Shaquille O'Neal Shares a Clip of Iconic Fight Between Roy Jones Jr. and Vinny Pazienza
July 09, 2023 11:10 pm EDT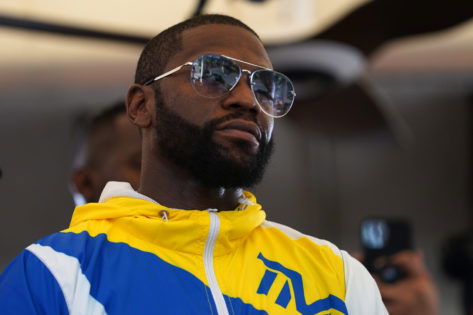 Years After Generating $600 Million, Floyd Mayweather Receives a Bitter Pill to Swallow by Roy Jones Jr. About Manny Pacquiao Fight
July 08, 2023 08:36 pm EDT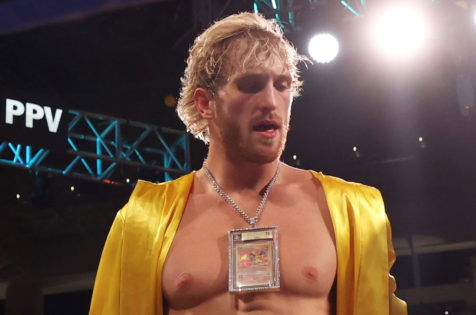 Weeks After US Coast Guard Officially Declared All Five Onboard Titanic Submersible Dead, Logan Paul Slams Everyone Who Made a Field Day Out of This "Nightmare"
July 09, 2023 07:20 pm EDT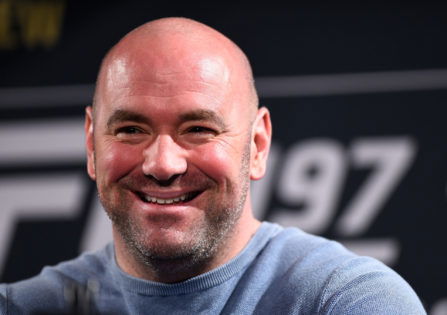 "Protect the Children at All Cost": After Ryan Garcia's Public Support for Anti-Trafficking Movie, Mel Gibson Backed 'Sound of Freedom' Gets Major Support From Dana White, Fans React
July 10, 2023 02:30 am EDT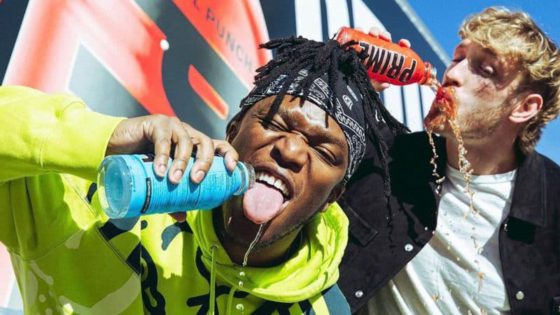 Who Is the Real Owner of Prime Hydration? And No It's Neither KSI Nor Logan Paul
January 15, 2023 11:46 pm EDT
Atlas is active on his Twitter and ahead of the bout, he stated, "Hagler- Hearns, move over and make room for these two!! #UFC290″
A fan JimboSamso speculated about the motivation for Atlas to make such a comparison. He stated, "Have you literally just given Dana White your Twitter password? Absolutely embarrassing shillery mate."
xcadaq asserted, "This is a PHENOMENAL fight & worthy of so much praise, but that Strickland one compared to Hagler last week was absolutely insane teddy."
Meanwhile, Thomas thinks Hagler vs Hearns is not comparable. He stated, "Sorry Teddy can't compare anything to Haggler v Hearns."
Another fan Banda stated, "Teddy always compares every decent mma fight to Hagler- Hearns lol"
Lastly, Dom considers the comparison to be questionable. He stated, "Dude you mention this fight everytime, there are other allegories for brutal wars as well ffs."