Mike Tyson
"Everybody started applauding," Mike Tyson makes stunning revelation about rapper Tupac getting standing ovation from inmates during visit to prison
The legendary boxer Mike Tyson recounted the incident when Tupac Shakur paid him a visit while he was imprisoned in 1992.
Boxing legend Mike Tyson recalled the time when music legend Tupac Shakur paid him a visit in prison. Tupac was and is still one of the most influential rappers of his generation. Mike Tyson recalled the story of the reaction Tupac invoked among his cellmates when the rapper paid the boxer a visit during his infamous 1992 trials.
During his three-year incarceration at an Indiana prison, Tyson had a ton of visitors. After all, he was the biggest name in boxing during that time. Nobody was even close to the ferocious Mike Tyson. A series of controversies complicated Mike's life, making him even more famous in the process. Mike was in regular contact with various celebrities and famous and influential people of that era. Tyson reflected on the visits he received, which included icons like James Brown, Whitney Houston, and others.
However, amidst the star-studded visits, Tupac Shakur probably had the most memorable visit. It was not because he was one of the most famous people on the planet. It was due to the way he made his entry and let his presence known in that Indiana prison. Tyson recalled a conversation he had with Tupac's mother, in which she talked about their previous encounter at a bar back when he was not famous and how Tupac wished to go see him in jail.
Mike Tyson recounted that when Tupac Shakur stepped into the room, he witnessed a reaction that was like no other. The boxing icon shared prison with some of the meanest men in the state. They were some of the most dangerous men and wanted criminals whom Tyson referred to as "hillbilly hicks" and "mean motherfu*kin' Aryan guys".
However, their response to Tupac was nothing short of extraordinary. As soon as Tupac entered the room, the inmates erupted into applause, displaying their respect and admiration for the acclaimed rapper. He received a standing ovation.
Related: "Why you mad? Who hurt you?" When Mike Tyson turned therapist for comedian Bill Burr battling with temper issues
Mike Tyson recalls the day he last spoke to Tupac Shakur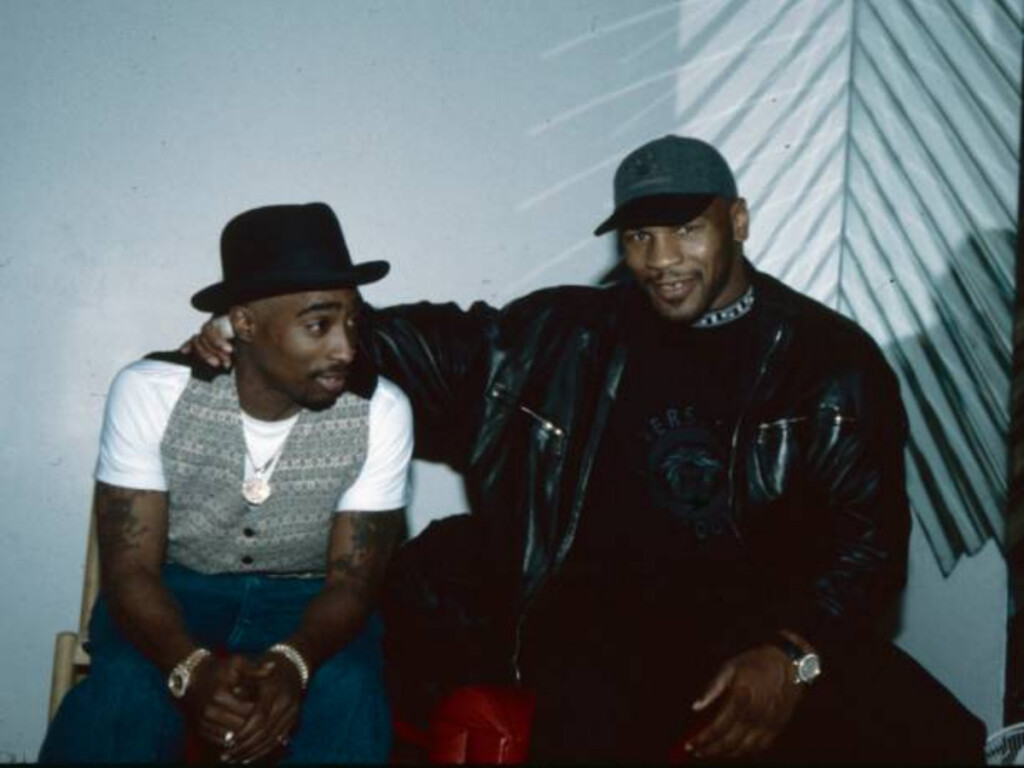 During an interview, Mike Tyson recalled the last conversation he had with Tupac Shakur. Tyson's recollection reflected the close friendship the two shared with each other. Tyson clearly loves and respects his former friend. Tupac intended to feature one of Mike's fights in his next music release, which is why the two intended to meet. But Tyson was preoccupied with his daughter, which is why he could not go that fateful day.
Tyson was with his newborn daughter when he received the devastating news that Tupac had been shot. The world mourned as, the next day, it was announced that Tupac had passed away. The deep bond of friendship between these two celebrities captured the headlines at that time.
The memories of their last conversation continue to haunt the boxing legend. Even after all this time, the loss of Tupac still weighs heavily on his heart. Tyson reflects on the tragedy of a young, aspiring talent whose life was cut short. Tupac's untimely demise remains an unsolved mystery, leaving a void in the hearts of those who cherished him.