Mike Tyson
Despite Being Crippled by Nerve-Damaging Disease Mike Tyson Makes an Appearance at ESPYs
The top athletes of the sporting world attended the annual ESPY Awards. From Patrick Mahomes to Mikaela Shiffrin, a number of stars won big at the ESPYs. Often considered the Oscars of the sports world, the ESPYs are a celebration of the best teams and athletes the world of sport has to offer.
Amidst a young breed of stars, a legend of his game also walked the red carpet. Despite his medical condition, boxing legend Mike Tyson attended the ceremony. He was seen interacting with a hoard of stars. However, one world champion took to her social media and paid homage to Iron Mike.
World Champion Lolo Jones was left speechless after meeting Mike Tyson
ADVERTISEMENT
Article continues below this ad
In a heartwarming Instagram story, American hurdler and bobsledder Lolo Jones delighted fans as she shared a special moment with boxing icon Mike Tyson at the ESPY awards. Jones uploaded a picture with Tyson, which shows the two athletes shaking hands. Having been left speechless by the boxing legend, Jones captioned the story, "No words. Icon." Jones also took the opportunity to express her gratitude to Louisiana State University. Acknowledging the pivotal role the institution played in her journey that has made her the star today.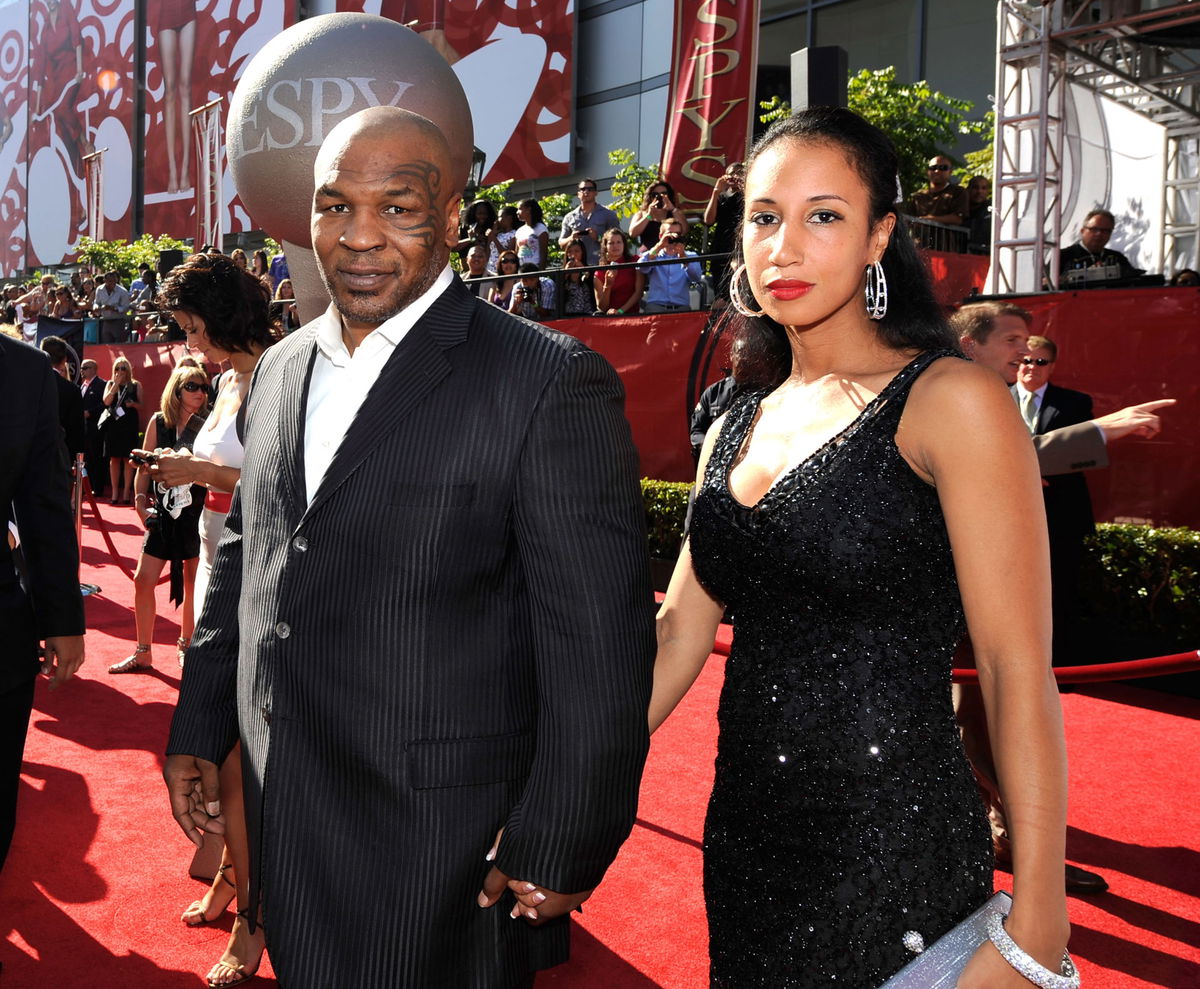 The presence of the former heavyweight champion at the ESPY Awards generated intrigue as well. Given his ongoing battle with a nerve-impacting condition called sciatica. Last year Tyson disclosed his struggles with sciatica, which at times renders him unable to walk or even speak. According to an Evening Standard report, he later gave an update and said, "I have sciatica every now and then, it flares up. When it flares up, I can't even talk! Thank God it's the only health problem I have. I'm splendid now." It was great for the fans to once again see their hero stand head-to-head with the top sports stars of today. Iron Mike did indeed surprise fans and linked up with UFC star Jon Jones and boxer Claressa Shields.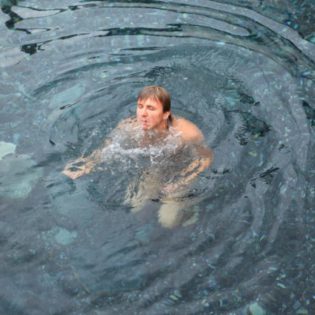 Swimming Vacation Turns Into Deadly Horrors as Father of Two Loses to the Angry Waves
July 12, 2023 09:59 pm EDT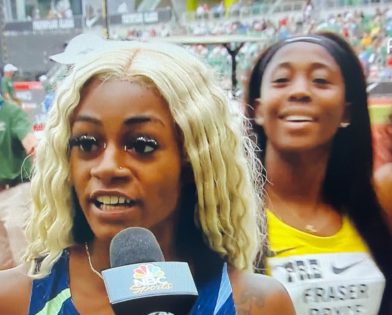 Jamaican Rival Shelly-Ann Fraser-Pryce Denies Following Sha'Carri Richardson's Bold Wig Stunt in Public: "Don't Plan on That"
July 13, 2023 04:40 pm EDT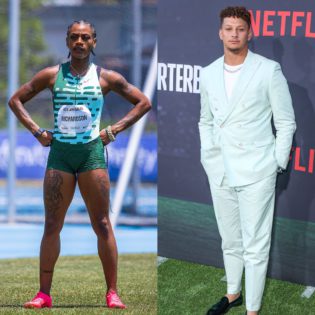 "As if I Was a Charity Case": Hours Before Patrick Mahomes' Win, Feeling Disrespected Sha'Carri Richardson Brutally Calls Out ESPY's
July 13, 2023 03:30 pm EDT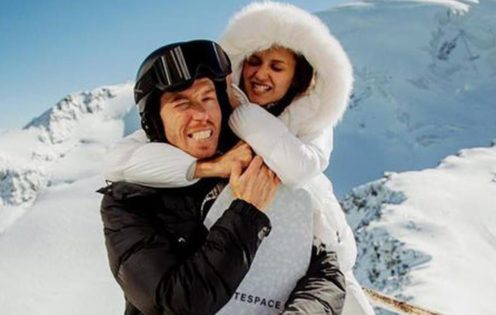 "To Feel Like He Was Still With Me:" Nina Dobrev Breaks Her Silence on Shaun White's Endearing Cross-Country Gesture During the Pandemic
July 09, 2023 10:30 pm EDT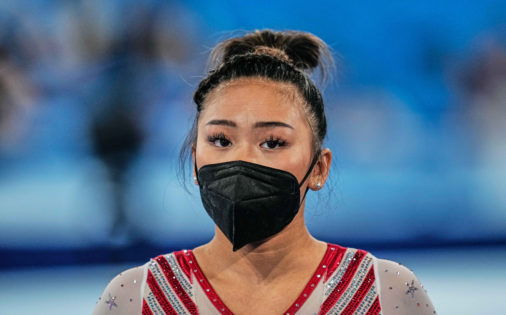 Forced To Abruptly Quit Her NCAA Outing, Suni Lee Regrets Leaving Her Team's Side Due to Health Issues
July 13, 2023 04:22 pm EDT
Mike Tyson at the ESPYS
Amidst his medical condition, Mike surprised fans at this year's ESPY Awards. He walked the red carpet with his wife Lakiha Spicer. Fans were left bewildered when icons of combat sports converged at the award show. Both Jones and Shields won an ESPY Award this year and Iron Mike left soon after getting clicked a few times.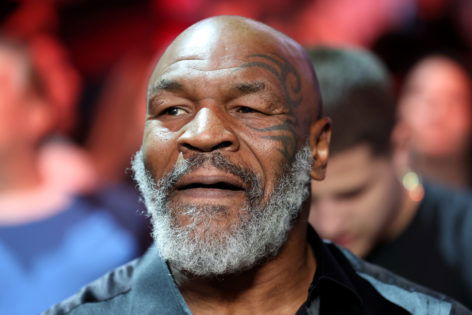 A Month After His Paralyzing Illness, Mike Tyson Gives Health Update
These encounters at the ESPYs exemplify the mutual respect and camaraderie that transcend sports. Moments like these remind us of the enduring impact athletes can have on one another. As for Mike Tyson, his presence at events like the ESPYS serves as a reminder that true champions, both on and off the field, never let adversity define them.