Mike Tyson
The Vegan Burger Mike Tyson Ate at This Famous Texas Burger Joint
At Houston hotspot Trill Burgers, where crispy smashburgers are the name of the game, boxing legend Mike Tyson went for a vegan burger option instead.
Mike Tyson, the former world champion heavyweight boxer, continues to show that animal meat is obsolete.
Recently, the 57-year-old athlete visited Trill Burgers, a burger joint that opened last month in Houston, TX. Owned by rapper Bernard James Freeman (known professionally as "Bun B"), the restaurant has been attracting a host of celebrities seeking its saucy smash burgers.
During his visit with Ryan Fiterman of Fiterman Sports, Tyson ordered—and savored—Trill Burgers' Vegan OG combo, a vegan smash burger featuring Impossible Foods' patties, vegan Trill Sauce, caramelized onions, pickles, and Follow Your Heart's vegan cheese.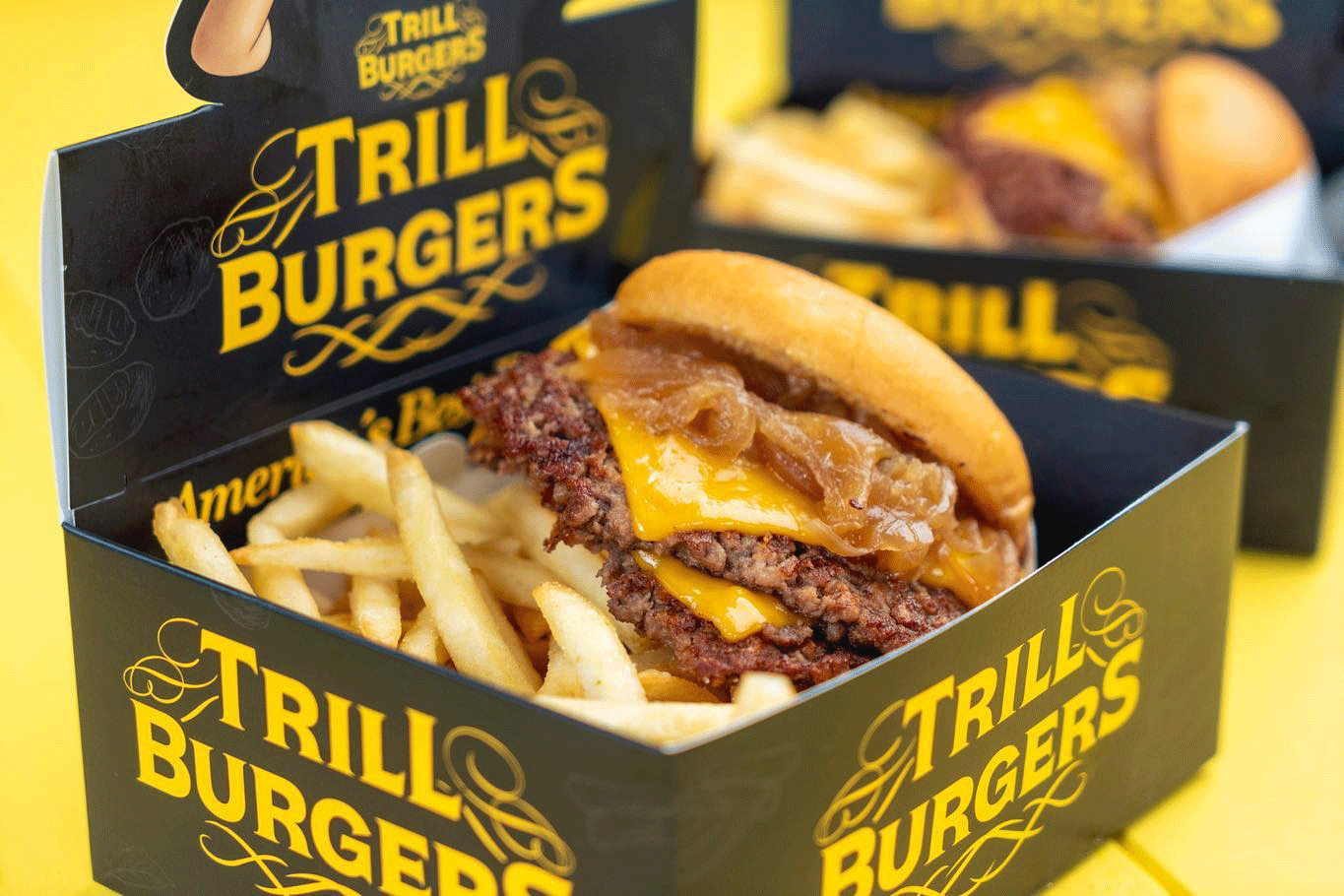 Dylan McEwan
The excitement surrounding Tyson's visit was palpable, as Bun B, a prominent figure in the Houston community, shared videos of the legendary boxer's experience, expressing deep honor at having him grace the establishment.
What did Tyson think of the vegan burger? "It's alright," Tyson joked after he took his first bite, visibly enjoying it and adding, "It's beautiful."
Trill's vegan burgers get famous fans
Given that Trill Burgers is founded by a rap legend, it's no surprise that it attracts celebrity fans, including Drake, DJ Khaled, and Sauce Walka. But who else loves a vegan version of the Trill burger?
During the Coachella Music & Arts Festival in April, musical artist Tobechukwu Dubem "Tobe" Nwigwe became an instant fan of Trill's vegan burger.
"That's the vegan right here," he said. After taking his first bite, Nwigwe instantly begins free-styling in his signature style.
"See, I don't want no meat. That ain't no pause, it's real life," Nwigwe says. "I'm a vegan now thanks to the Trill burgers and Uncle Bun."
"This is the best experience I've ever had at Coachella. Go get you a Trill burger. It's for me and all my fam," he says. "The best burger in Texas, for sure, in the world, you better know. Holler at me. I just made that up."
Nwigwe then feeds bites of the vegan burger to his two young children, who both instantly approve. "Babies don't lie … out of the mouth of babes. They're going to be honest with you."
"Trill burgers, top of the line. You got burgers in your pantry, but they're not like mine," Nwigwe finishes the song he created on the spot.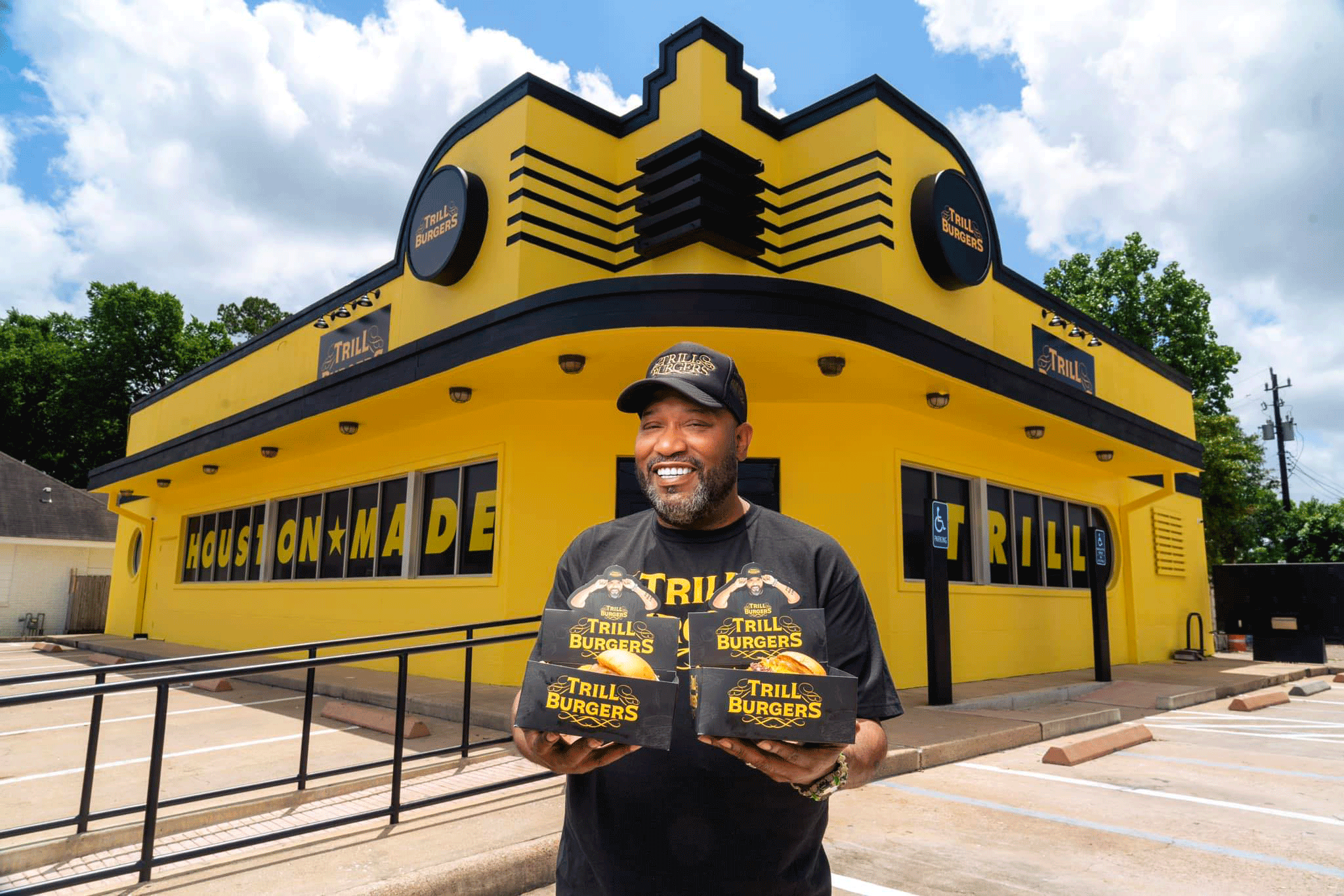 Dylan McEwan
While Trill Burgers has only been open for a short time, the shop has already won several accolades, including being named the best burger in America in the "United States of Burgers" competition hosted by Good Morning America.
Is Mike Tyson vegan?
At the age of 20, Tyson became the youngest heavyweight champion in history, but his career was plagued with controversy and personal struggles. However, in 2010, Tyson decided to adopt a plant-based diet in an effort to address health issues related to his past drug use.
In a 2013 interview with Oprah, Tyson revealed that he had lost more than 100 pounds since becoming a vegan and credited the lifestyle change with providing stability in his life. By eliminating animal products from his diet, Tyson experienced not only physical transformation but also emotional and mental well-being.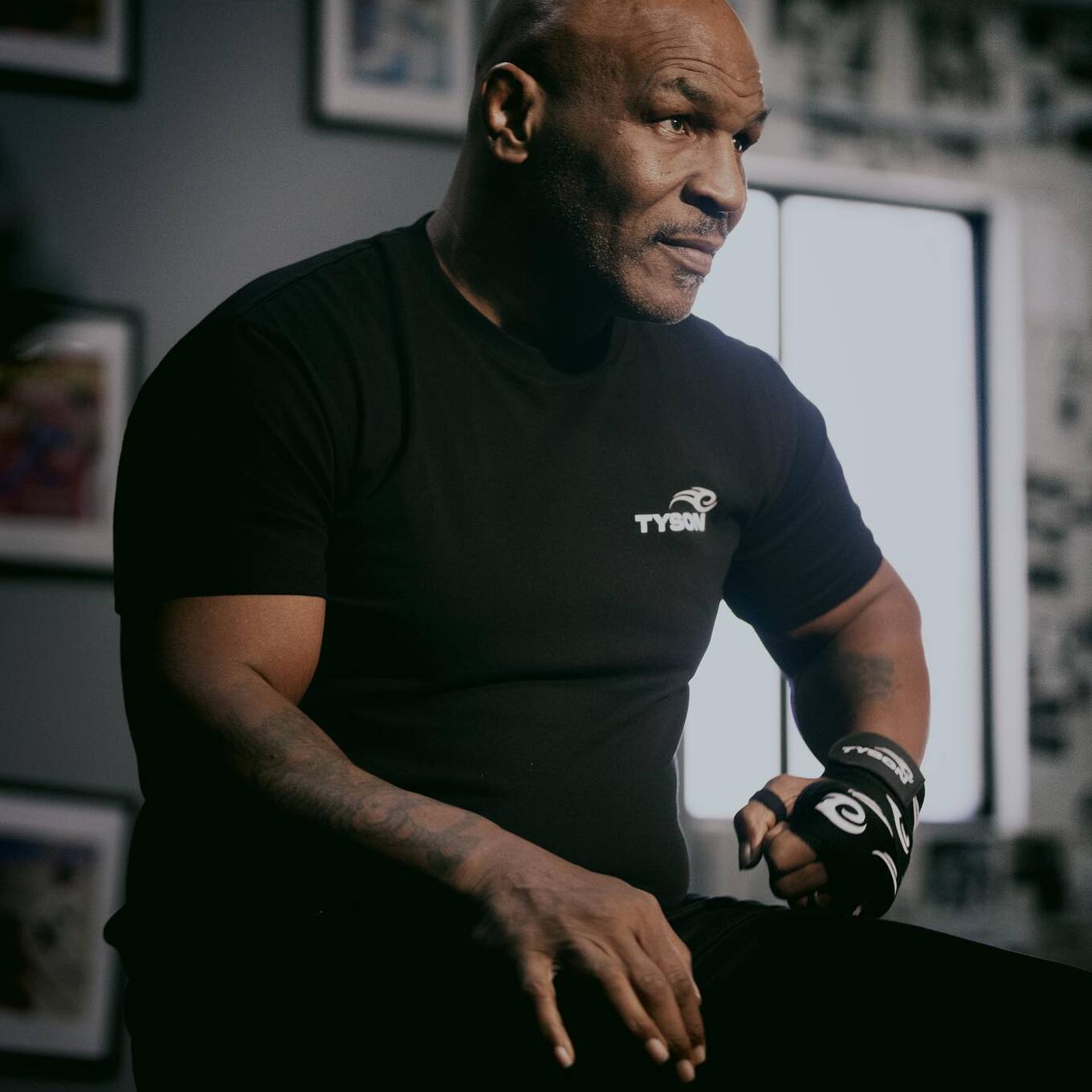 Tyson Pro
He described how being vegan gave him another chance at living a healthy life, enabling him to overcome his drug addiction and become a better father and husband. "Well, my life is different today because I have stability in my life," Tyson said. "I'm not on drugs. I'm not out on the streets or in clubs and everything I do now is structured around the development of my life and my family."
"I just felt like changing my life, doing something different. And so I became a vegan … it gave me another opportunity to live a healthy life," Tyson said.
Tyson further emphasized his commitment to veganism in an interview with GQ Sports in 2019. "I don't eat anything that has a mother and father," he said. "If you were created through a mother and father, through any kind of intercourse, I won't eat you."
"So that means I only eat vegetables and stuff," he said.
In addition to his personal transformation, Tyson has also launched Legends Only League, a platform aimed at giving older legendary athletes an opportunity to return to the sports they excelled in.
In 2020, after a 15-year hiatus, Tyson returned to the ring. The plant-based athlete competed in an eight-round exhibition match against 51-year-old former boxing champion Roy Jones Jr. After an impressive match, the judges ruled the fight a split draw.
Tyson also has a hand in other ventures, including boxing goods company Tyson Pro and cannabis business Tyson 2.0.