Muhammad Ali
"Wonderful Role Models for Our Young People ": Fans Elated as American Sports Power Couple Win the the Muhammad Ali Sports Humanitarian Award
With great power comes great responsibility. Every sportsman can relate to this statement. Even though many have the notion that the only thing athletes do is perform well in their respective sports. But, in reality, that is not the case, as many athletes tend to use their grandeur and position to contribute to something nobler than their professional careers. Muhammad Ali has been an example of what an athlete can do to give back to society and the changes they can bring with their influence. Muhammad Ali's reach goes way beyond his boxing ring appearances.
Ali was able to achieve a lot throughout his life. And his contribution to making a better society and giving back to the people who are less fortunate is commendable. Athletes who take it upon themselves to follow in the footsteps of the boxing legend and help society are awarded the Muhammad Ali Sports Humanitarian Award in appreciation of their important contributions. And, now, an American power couple is getting praise from the fans for getting the prestigious award.
"What a remarkable couple": Fans in awe of the achievements of the sports power couple
ADVERTISEMENT
Article continues below this ad
NBA sensation Jrue Holiday and his wife and soccer sensation Lauren Holiday were recently awarded the prestigious Muhammad Ali Humanitarian Award for their contribution to numerous social program initiatives. The couple got the award at the 2023 ESPY ceremony. And ESPN also shared a video of them being honored on YouTube.
The video provided an insight into the contribution of these two to help tackle numerous social issues. The couple runs a fund called the Jrue & Lauren Social Impact Fund, which the two started during the pandemic to help the ones affected by the virus. Their fund helped local businesses that were affected by the COVID-19 lockdown. And helped common people by supplying basic amenities during the crisis. The fans were impressed by the social initiatives taken by the couple.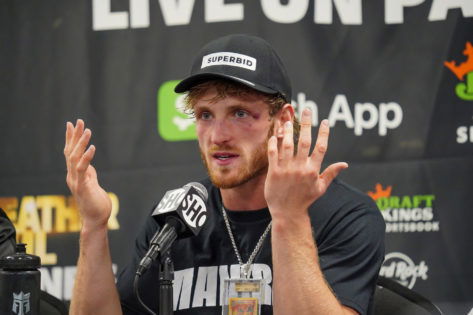 "We're Being Targeted by Massive Corporate Conglomerates and the United States Government": Logan Paul Calls Out "Traditional Media" on Spreading Misinformation About Prime Energy Drink
July 14, 2023 11:19 am EDT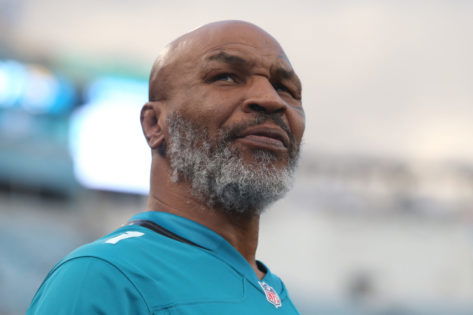 "[Gervonta Davis] Beat Him With One Hand": Fans Go Wild After Mike Tyson Names This Rising Prospect as Boxer Who Reminds Him of Himself
July 14, 2023 11:17 am EDT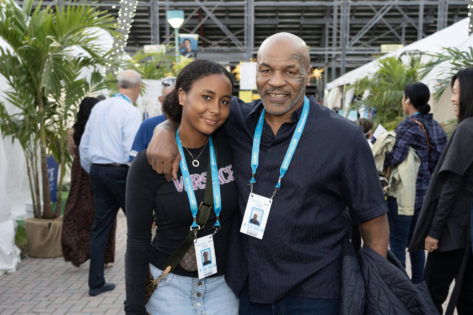 "I Didn't Have a Dad Either": Mike Tyson Opens Up About Past "Mistakes" in Front of Daughter Milan at 2023 ESPY Awards
July 14, 2023 11:00 am EDT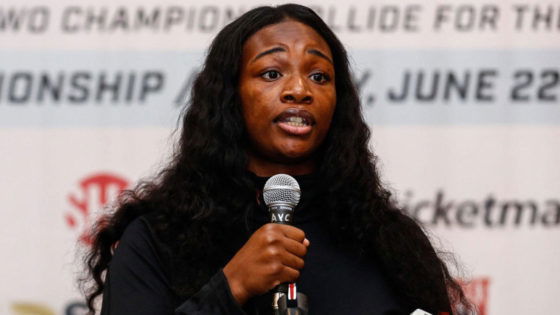 Claressa Shields Brands Joseline Hernandez "Crazy" as Arrest Video Surfaces on the Internet a Month After Backstage Altercation at Floyd Mayweather vs. John Gotti III
July 14, 2023 10:07 am EDT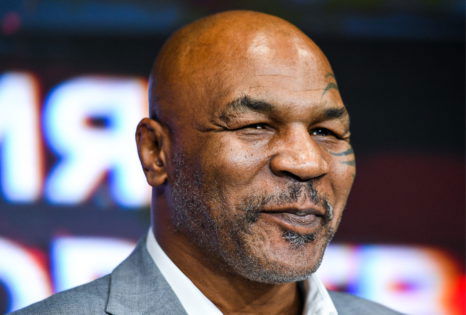 Mike Tyson and His Daughter Milan Snub Taylor Swift to Pick Beyonce Over This Question
July 14, 2023 10:36 am EDT
@user-eq9zc3me7i is a strong follower of the power couple. And believes that they are role models for the younger generation. He commented, "The humility, thoughtfulness and love that these two have for each other is so apparent. I could not be prouder of them. Wonderful role models for our young people and so inspiring for an elder like myself. I suspect Ali would love these two because the one thing about the champ was that he truly loved and respected all people just as these two clearly do also. "
@packfan3917 summarized the credibility of their work with a single statement, he wrote "Great athletes on the court but better people off the court!"
@lynns5675 wrote, "What a remarkable couple. Truly inspiring."