Muhammad Ali
Fans Reckon Tommy Hearns Sparring Session Added More "Suffering" to Old Muhammad Ali's Deteriorating Health
Muhammad Ali is the undisputed Greatest Of All Time. Most boxers look up to the legend for the legacy he's left behind in the boxing ring. But his rise to fame can only be attributed to the immense hard work, resilience, and consistency shown in his training. And while those attributes are something all greats have, there's another that makes Ali the legend that he is: His ability to go on until the last leg of his career.
An old video of  'The Greatest' Ali during his latter years has resurfaced. In it, he is seen sparring with Tommy Hearns. 'The Hitman' Hearns has a record of 61-5 and is considered one of the best fighters of his time. A Hall of Famer, Hearns led a career spanning over 29 years, from 1977 to 2006. With only five losses in his entire career, he has gone on to get his name written in the book of the legends.
With such a great track record, it is only certain that he got to improve his prowess under the guidelines of the greats. And one such legend is Muhammad Ali. Hearns got his ultimate opportunity to spar with an eternal legend in 1982, when he could spar with Muhammad Ali.
ADVERTISEMENT
Article continues below this ad
In his senior years, Muhammad Ali still managed to win hearts
In the video that professional boxer Dan Morley (8-0) posted, an older Muhammad Ali spars with Hearns with all of his might. 'The Hitman', still in his early years, can be seen taking shots at Ali, who is not in his prime but still manages to show the precision of his boxing expertise. The video has gotten fans reminiscing about the old days and shedding a silent tear in honor of 'The Greatest.'
Joe Powell remembers the days of 1981, when Muhammed Ali was old and ailing. He says, "Ali was old and ill by then anyway. He was a sitting target. This sparring session was around 1980 I think."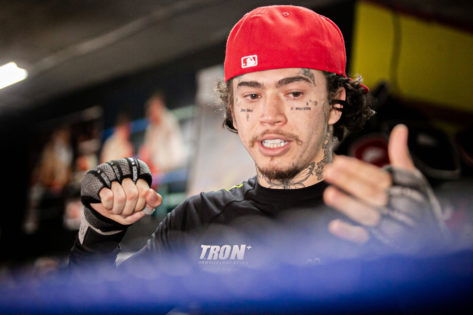 Brazilian Star Whindersson Nunes Develops Cutting Edge Boxing Technology to Assist Boxers in Tracking Their Records
July 14, 2023 10:32 pm EDT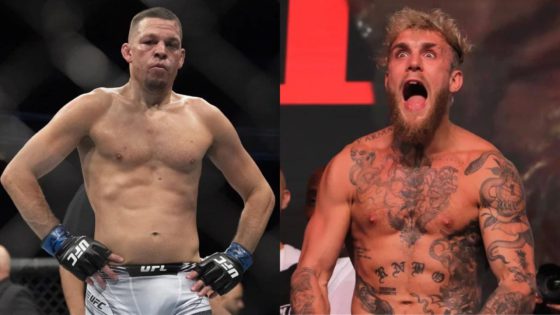 "Jake Gonna Smoke Him": Leaked Video of Nate Diaz's "Awful" Sparring Session Ahead of His Fight Against Jake Paul Leaves Fans Unimpressed
July 14, 2023 06:51 pm EDT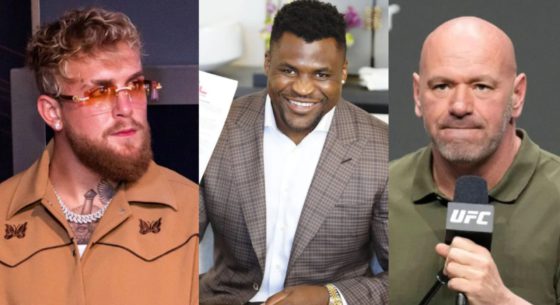 "Not $8 Million" – Jake Paul Reveals Francis Ngannou's Real Purse & Its Way More Than What You Think He's Getting Paid for the Tyson Fury Boxing Fight
July 15, 2023 12:12 am EDT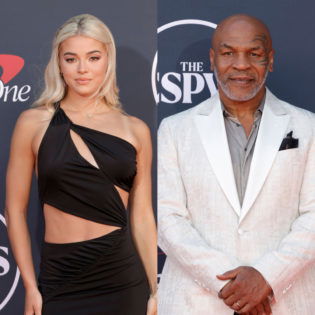 Despite Being Crippled by Nerve-Damaging Disease, Mike Tyson Continues to Make Waves With Olivia Dunne in an 'Iconic' Snapshot
July 14, 2023 06:27 pm EDT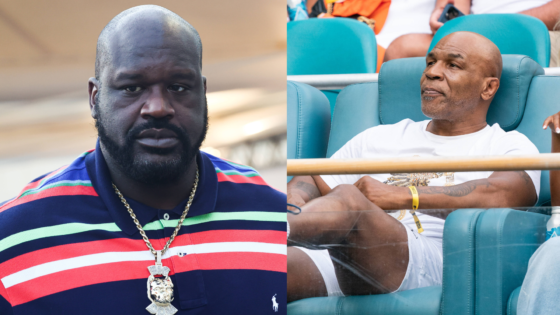 Mike Tyson's Rival, Who Mercilessly Threw Him Under the Bus, Drops Dead Over Mexican Boxing Sensation With Shaquille O'Neal
July 14, 2023 04:40 pm EDT
Some fans suggest that Hearns should have gone easier on Ali given his age and health. Michael Castellano said, "Hearts going a lil too hard on the old man I think… I might've pulled him back a bit and shown Ali some elder respect." The user has perhaps made a typo and referred to Hearns as "hearts".
Matt Gamache, a fan of both Ali and Hearns, concurs with the sentiment that the former should not have entered the ring in the first place. He says, "absolutely love both boxers and hold the highest respect for both, but Ali shouldn't have been in the ring with Tommy. Way past his time. Only adding to his suffering."
ADVERTISEMENT
Article continues below this ad
Matt_oo7 thinks Ali had it in him to defeat Tommy Hearns. But he also acknowledges that Ali should not have entered the ring at such an advanced age. He says, "Jezz late 80s most likely just addin to all the shit that led to what happen to the ali all the sparring we didnt see his brain beat to mush he had to have known what he was doin to himself at some point, to be clear just in case casuals lose they mind wit a clip ali at a whim woulda flattened even a great welterweight like tommy."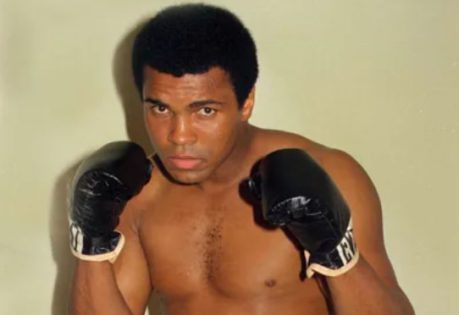 "That's Wild": Tommy Hearns Hurting Muhammad Ali in Lost Sparring Footage Sends Boxing World Into Meltdown
Ryan Buckley is all praise for Hearns. And rightly so. The man had a stellar career and the personality of a legend that won millions of hearts. Ryan says, "Hearns was my favorite boxer by far. Imagine someone having a right hand as terrifying as Wilder, with a persona as badass as Tyson, but who also had the skill to be able to outbox anyone, including SRL, and you'll just be scratching the surface of how legendary he was… Hell, I didn't even include his jab, which is top 5 all time."

ADVERTISEMENT
Article continues below this ad
It is a sign that a legend will always remain alive in the hearts of the people and breathe every day in the Hall Of Fame when their fans get more worried for their health than the sport. Such is the impression Muhammad Ali has left on his fans. He will always remain 'The Greatest'! And will forever be remembered as the one who did not let age deter him from boxing. Let us know your favorite Muhammad Ali fights in the comments section below.