Mike Tyson
"I Am Gonna Make You My Girlfriend": Watch Resurfaced Video of Mike Tyson Talking Trash – Lean, Mean, and Dirty
Back in the late 1980s and the 90s, the mere mention of Mike Tyson would intimidate heavyweights. He had incredible technique and threw punches with immense power. He has a knockout percentage of more than 75% and many of his knockouts are remembered fondly by the boxing world. Safe to say, Tyson earned his right to be known as, the "Baddest Man on the Planet."
Tyson maintained his fearsome persona outside the squared circle as well. His confidence and brash style of speaking captivated the public. His press conferences and snippets of his interviews are of huge entertainment value and hugely controversial.
Many of his quotes are remembered worldwide and the fans resonate with them even today. In a recent video on social media, a boxing fan page posted a compilation of one of the most iconic lines said by Tyson. Here are a few of those lines featured in the video:
ADVERTISEMENT
Article continues below this ad
While arguing with a reporter, he stated, "You know I would kill you for it. I cannot wait for the 28th, I am going to make you my girlfriend. I am gonna make sure you kiss me good with those big lips." In another interview featured in the compilation, he states, "I Normally Don't Do Interviews With Women, Unless I Fornicate With Them." His one-liners are quite bold, to say the least. Many critics have condemned his behavior and actions over the years. But at the same time, a significant section found it entertaining. However, times have changed, so let's take a look if the reactions have changed over the years to Tyson's memorable one-liners.
Mike Tyson's resurfaced comments draw distinct opinions from fans
The aforementioned compilation was made by fightxsite on Instagram and the said video went viral drawing distinct opinions from the fans. The post was captioned, "Mike Tyson Rated R Version." 
A fan adityaa.singhh___ described the content of the video as, "Straight prison talks here."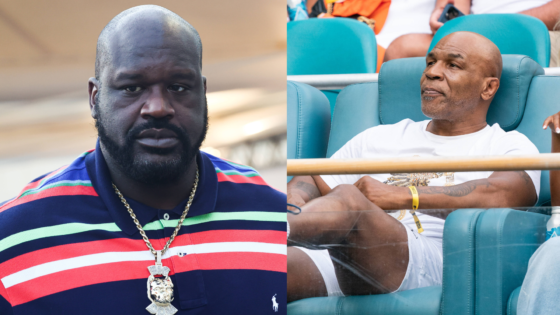 Mike Tyson's Rival, Who Mercilessly Threw Him Under the Bus, Drops Dead Over Mexican Boxing Sensation With Shaquille O'Neal
July 14, 2023 04:40 pm EDT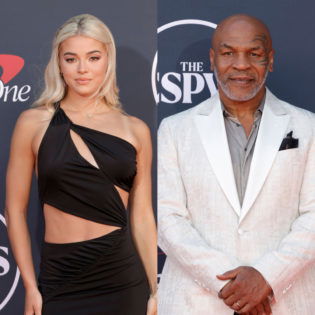 Despite Being Crippled by Nerve-Damaging Disease, Mike Tyson Continues to Make Waves With Olivia Dunne in an 'Iconic' Snapshot
July 14, 2023 06:27 pm EDT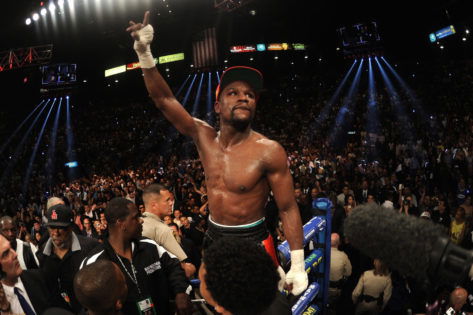 "Hope You Can Make an Impact in the Career of Young African Boxers": Fans Elated as Boxing Legend Floyd Mayweather Dances While He Receives Warm Welcome on His Motherland Tour in Zimbabwe, Africa
July 14, 2023 04:14 pm EDT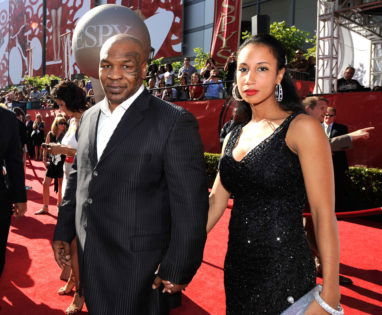 "A Lot of Violence in That Picture": Mike Tyson, Jon Jones, Claressa Shields, and Milan Tyson Create Iconic Moment at 2023 ESPY Awards; Fans Go Wild
July 14, 2023 04:00 pm EDT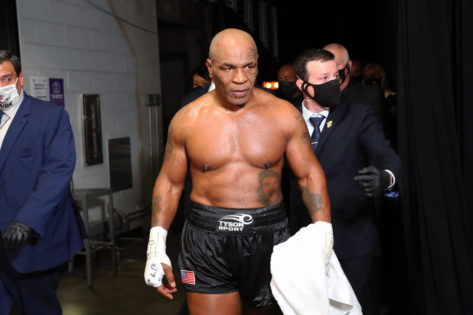 "This Is Not an Easy Walk in the Park": Fans Inspired by YouTuber Who Did Mike Tyson's Grueling 1000 Push-Ups Workout
July 14, 2023 03:42 pm EDT
Along similar lines, another fan realgabrieloh07 gave an adjective to the former heavyweight boxer and stated, "Mike was a different breed."
One fan shefw_alex makes an intriguing point. He asserted that Tyson would not have gotten away with such statements nowadays. He states, "Today they would cancel him saying things like that."
ADVERTISEMENT
Article continues below this ad
A fan istayredeyed stated that Tyson faced no consequences for his brash attitude. He stated, "And no one could possibly do shit abt it either."
Lastly, a fan rajyavardhan_hada stated, "He was menace back then."