Mike Tyson
Despite Calling Mike Tyson the GOAT in the Past, UFC Legend Backtracks on His Statement as He Hands Tyson Fury the Esteemed Title
The forthcoming scintillating clash between the two combat sports heavyweights, Tyson Fury, and Francis Ngannou, has been a focal point of attraction. Given that both competitors are renowned for their ferocious knockout skills, the battle is expected to be explosive. For the same reason, the battle of the giants is already building hype in the days following the announcement.
Amidst their beef, numerous combat sports legends have provided a wealth of commentary on their dispute. Regarding 'The Gypsy King', another shocking yet audacious declaration was made by UFC legend Chael Sonnen in a video.
Chael Sonnen backtracks on earlier 'Tyson' claim considering Tyson Fury's ascent
ADVERTISEMENT
Article continues below this ad
Sonnen made a brazen statement regarding two of the all-time greats- Tyson Fury and Mike Tyson- in a video on his personal YouTube channel. He hailed Fury as the greatest fighter ever. The 46-year-old said this in reference to Tyson Fury's forthcoming fight against Francis Ngannou.
Expressing his notions, he stated, "As the best boxer, I think ever, now that was a distinction I gave to Mike Tyson, I now give it to Tyson Fury. He is gonna take that size, take those skills and all experience all that stuff and he could go beat up a guy who has never done it (Francis Ngannou), who is coming off a knee injury, who's at least 37 years old and has absolutely no experience."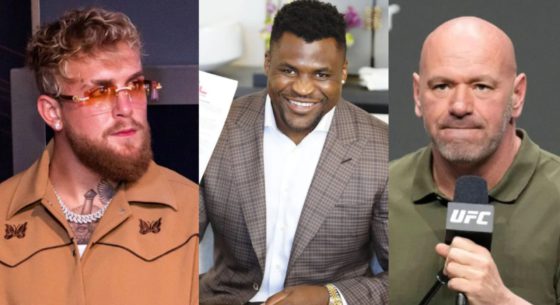 "Not $8 Million" – Jake Paul Reveals Francis Ngannou's Real Purse & Its Way More Than What You Think He's Getting Paid for the Tyson Fury Boxing Fight
July 15, 2023 12:12 am EDT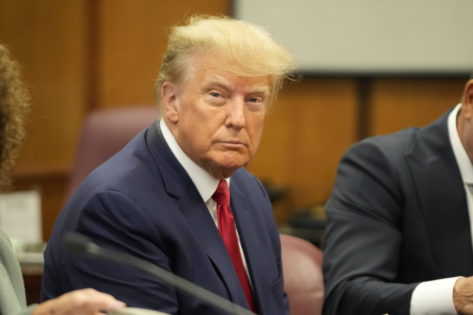 At the Peak of His Controversy 2 Years Ago, Donald Trump Unexpectedly Got Paid $2,500,000 Just to Take Up Joe Rogan's Job at MMA vs. Boxing Fight
July 16, 2023 07:09 pm EDT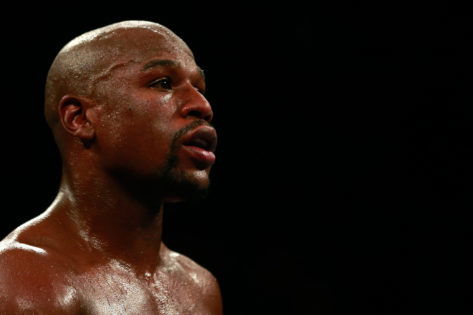 "Disgraceful, Embarrassing, Sad, Horrible": Fans Join Floyd Mayweather's Close Aid in Slamming Joseline Hernandez as Arrest Video Surfaces Months After Altercation at John Gotti III Fight
July 16, 2023 04:56 pm EDT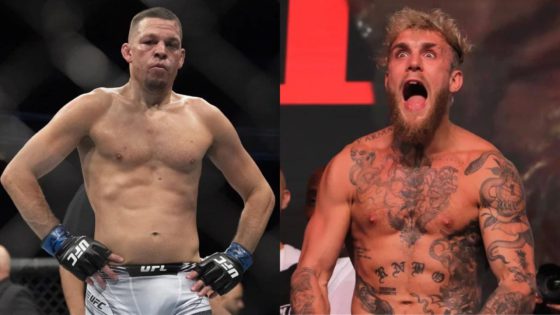 "Jake Gonna Smoke Him": Leaked Video of Nate Diaz's "Awful" Sparring Session Ahead of His Fight Against Jake Paul Leaves Fans Unimpressed
July 14, 2023 06:51 pm EDT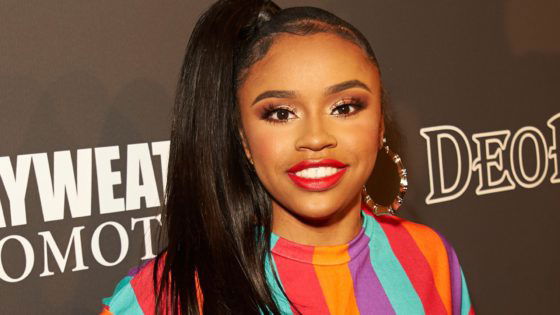 While Serving 6-Year Probation, Floyd Mayweather's Daughter Flaunts Wads of Cash in Latest Story
July 16, 2023 06:01 pm EDT
Also Read – "Keep on Hating": Tyson Fury Has a Message for the "Unknown, Irrelevant People" Who Want Him Stripped off His Belt
Taking into account Ngannou's recent recovery from a knee ailment as well as his lack of boxing experience, Sonnen made a strong case. There has been more than just a craze sparked by this clash between both of them and it will be intriguing to see who takes the top spot. Overall, the ideas can be undoubtedly surprising for the combat sports community. It will be fascinating to see what the fans think about this as well.
ADVERTISEMENT
Article continues below this ad
Was Sonnen's remark shocking regarding the great Iron Mike?
Sonnen has been always known for putting his bold notions in front of the audience. But such a stark remark could be surprising.
The WBC title fight victory against Deontay Wilder was Fury's greatest triumph, while Mike Tyson is regarded as one of the most fearsome heavyweight punchers and has won a number of significant fights. It's important to note that both fighters have left a significant impact on the sport.