Mike Tyson
LSU superstar Olivia Dunne PRANKS fans by announcing Mike Tyson as new 'security guard' at star-studded ESPY Awards event
Olivia Dunne's new security guard is, and why fans are buzzing about the fierce protection they believe she now has after a chance meeting at the ESPY Awards.
Olivia Dunne, a highly successful gymnast and the highest-paid female college-level athlete in the United States has made a name for herself both on and off the mat. She recently attended the prestigious ESPY Awards, which bring together athletes from numerous sports.
Dunne found herself in the presence of retired boxing icon Mike Tyson at this star-studded event. A lighthearted image of the two was taken, and Dunne joked that Tyson was her new "security guard." Even Dunne's mother got in on the act, mocking Tyson's previous ownership of Tigers.
Fans, on the other hand, had their own humorous comments, saying they wouldn't dare to cross paths with Dunne if Tyson was indeed her bodyguard. Olivia Dunne's meteoric journey to stardom in the gymnastics world has been nothing short of extraordinary.
Related: "This was lowkey disturbing," Fans get RILED UP as Olivia Dunne's contact with Baby Gronk flames controversies and negative popularity on social media
Fans are excited as Olivia Dunne labels Mike Tyson as her bodyguard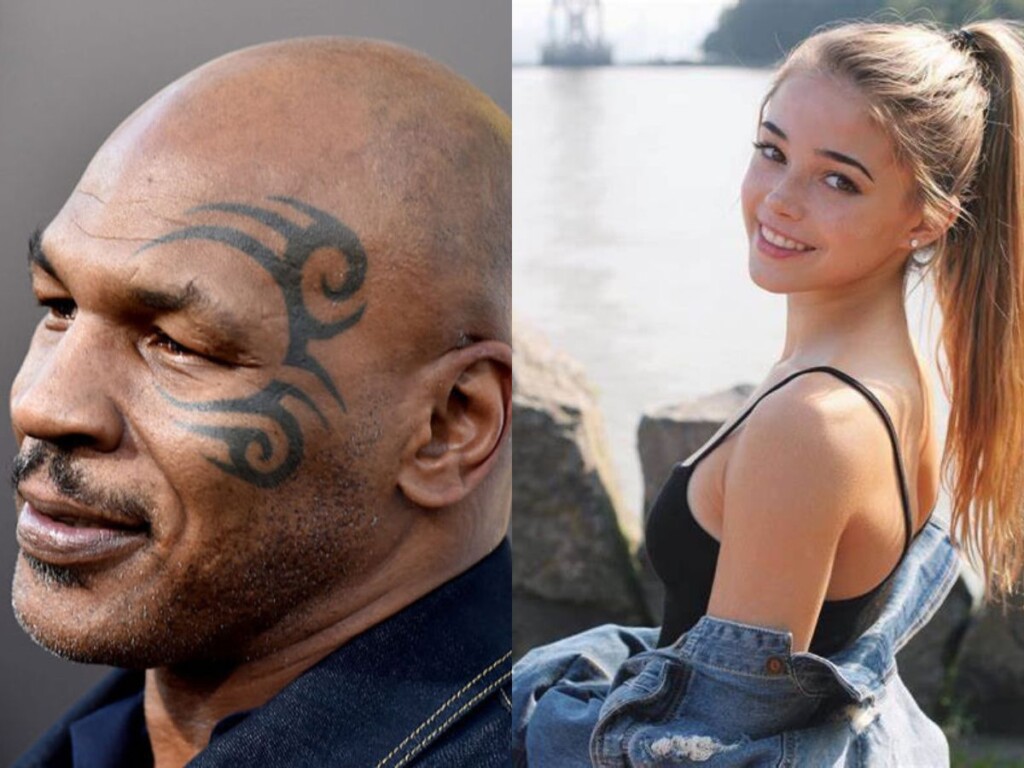 Her extraordinary skill, perseverance, and unrelenting spirit have propelled her to the top, and her success is well-deserved. Dunne, the highest-paid female collegiate athlete in the country, has not only inspired young gymnasts but also attracted the attention of sports fans all across the globe.
The ESPY Awards, famed for their glitter and glamour, proved to be an ideal stage for Dunne to exhibit her achievements. Dunne showed confidence and lighthearted when surrounded by renowned sportsmen, including the flamboyant Mike Tyson. A playful encounter between Dunne and Tyson captured the eye of both spectators and the media during this star-studded event.
In a now-viral snapshot, Dunne jokingly refers to Mike Tyson as her new "security guard." The photograph shows the gymnast and the former boxing champion side by side, displaying a remarkable combination of strength and agility.
Fans couldn't help but join in the fun, saying that if Tyson was Dunne's guardian, they would think twice before crossing paths with her. As the gymnastics world anxiously awaits Olivia Dunne's journey, her recent meeting with Mike Tyson at the ESPY Awards has added a new element of intrigue.
Fans find Dunne's contagious personality and Tyson's larger-than-life demeanor to be both compelling and hilarious. Whether or whether Tyson becomes Olivia Dunne's official security guard, it's evident that her popularity is rising, attracting admirers with her ability, charisma, and now, an unexpected tie to the world of boxing.