Mike Tyson
"Murderous Fighter": Fans Stunned as Rare Photo of Joe Rogan's "Scariest" Version of Mike Tyson Resurfaces
Could the prison walls contain the ferocious might of the boxing titan Mike Tyson? A rare photograph of Tyson, during his time of incarceration, suggests otherwise. This captivating image, now making the rounds on social media, showcases Tyson in a light that many may find surprisingly chilling.
Why is it so compelling? Picture this: a boxing icon who is more often remembered in the spotlight of a crowded arena, now portrayed within the stark confinements of a prison cell. But, here's the odd bit: he's more terrifying than ever.
This isn't the suave, mature Tyson we see today. This is 'Iron Mike' in his raw, unfiltered state. As UFC's Joe Rogan noted in 2018, it was during these years that Tyson may have been the "scariest" version of himself. Indeed, the photograph bears a remarkable testament to Tyson's daunting physique and unyielding spirit.
ADVERTISEMENT
Article continues below this ad
This paradoxical image throws light on a side of Tyson that goes beyond his charismatic and controversial personality. It's an enigmatic glimpse into his past and presents a striking contrast to the Mike Tyson we've grown accustomed to. How can adversity sculpt such an intimidating form? Why does this image instigate a sense of awe?
Mike Tyson: A visual testament to power
The striking image immediately stirred a wave of reactions among fans, making it abundantly clear that the reverence for Tyson's boxing prowess remains unwavering. The comment section quickly filled with remarks praising Tyson's physical stature, mental fortitude, and boxing skills.
Mike Grace provided a comprehensive summary of Tyson's fighting abilities. He noted, "Murderous fighter, speed, power, movement had it all Mike." Grace's comment encapsulated Tyson's multifaceted skills, highlighting the qualities that made Tyson a fan favorite and a boxing legend.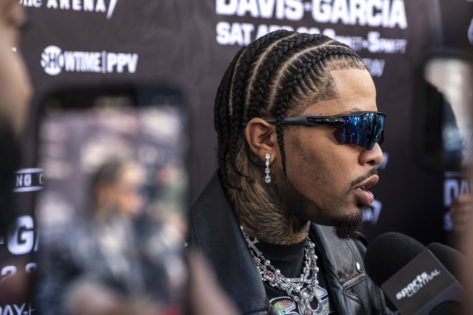 Gervonta Davis Sends a Hard-Hitting Message After His Release From Prison
July 17, 2023 04:40 pm EDT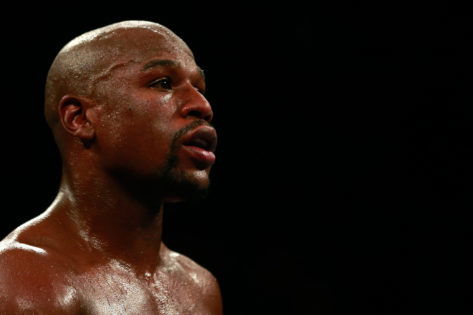 "Disgraceful, Embarrassing, Sad, Horrible": Fans Join Floyd Mayweather's Close Aid in Slamming Joseline Hernandez as Arrest Video Surfaces Months After Altercation at John Gotti III Fight
July 16, 2023 04:56 pm EDT
"This Is a Step Backwards for Women's Boxing": Influencer Boxer Flashing on Live TV Raises Female World Champions Claressa Shields and Ebanie Bridges Eyebrows
July 16, 2023 04:03 pm EDT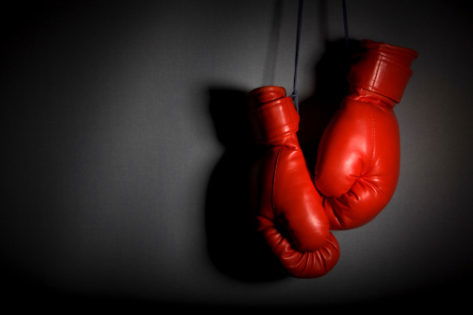 Legendary Boxer's Tragic Demise: A Profound Loss for The Boxing World
July 16, 2023 05:48 pm EDT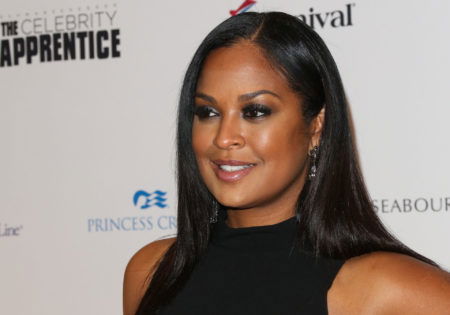 "You're Gonna Catch on Fire": Fans Drool Over Laila Ali's "Gorgeous" Bahamas Vacation Look
July 17, 2023 07:25 pm EDT
Mok Seng Huat was one of the first to remark, noting, "Just look at that physique and you can feel the power of the man!" His comments reflect an admiration for Tyson's physical dominance, a key aspect of his boxing persona.
Simultaneously, Brett Kelly expressed his awe at Tyson's impressive size, which he viewed as a symbol of Tyson's formidable presence in the ring. He exclaimed, "Look at the size of him! LEGEND. Imagine one of those punches landing on your jaw—game over."
Echoing these sentiments, Jack Mccarty labeled Tyson as the "baddest man on the planet." He articulated his fond memories of Tyson's boxing prowess, declaring, "Loved to see him work his magic in the ring."
ADVERTISEMENT
Article continues below this ad
In addition, Demetrius Ross reflected on Tyson's mental strength, another vital aspect of his boxing arsenal. He asserted, "If it's in you, you know when you look into Mike's eyes fear is not there. That's why he was the greatest."
The enduring legacy of Tyson's boxing career and his influential persona continue to resonate with people around the globe. This photograph is more than just a memory; moreover, it's a symbol of Tyson's journey from adversity to triumph. It paints a vivid picture of his grit, resilience and fearlessness.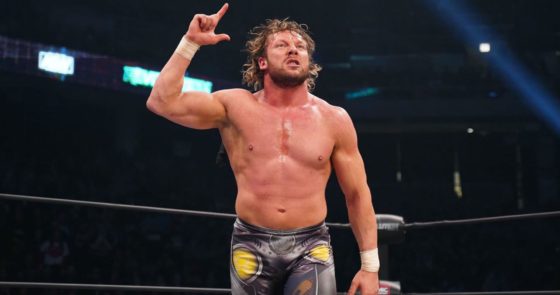 "Don't Tell Mike Tyson How to Box": Kenny Omega Delivers a Perfect Blow to Shut Up His 'Unqualified' Critics
ADVERTISEMENT
Article continues below this ad
And as we marvel at this image, one can't help but ponder: How does Tyson's journey inspire us in our personal battles? How does his story of overcoming adversity resonate with your own experiences? Share your thoughts and join the conversation about one of boxing's most enduring legends.