Mike Tyson
Mike Tyson's HoFer Coach Cus D'Amato's Pupil "Brought Up" for Francis Ngannou's Camp for Tyson Fury Fight as Revealed by Ex-UFC Star's Insider
The battle lines are drawn, and the stage is set! Following the surprise announcement on Thursday, Former UFC Heavyweight champ Francis Ngannou is all set to face off with WBC Heavyweight champ Tyson Fury in Riyadh, Saudi Arabia, this October. The fight will be held under boxing regulations and it will be a ten-round boxing bout.
With a new venture on his hands, 'The Predator' needs all the help he can get to hone his boxing skills. On the other hand, Fury is already an established boxing champion. Therefore, the odds are clearly stacked against Ngannou. But amid all the buzz, the Cameroonian's coach Eric Nicksick seems focused on the task at hand.
Recently, the coach has shed light on Ngannou's approach to the fight. He also shared strategies that Ngannou's camp has employed to improve Ngannou's chances. What's more – he also revealed a potential addition to the team—a pupil of Mike Tyson's renowned coach, Cus D'Amato, Teddy Atlas.
ADVERTISEMENT
Article continues below this ad
Heavyweight Francis Ngannou's coach spills the beans on Teddy Atlas's involvement in training camp
In a recent discussion, Nicksick sat down with MMA Junkie's "Spinning Back Clique" panel to talk about Ngannou's boxing match with Tyson Fury. During the discussion, an interviewer asked Eric about the coaches joining Ngannou's camp to enhance his boxing skills.
One interviewer specifically mentioned Teddy Atlas, a respected figure in both boxing and mixed martial arts. Ngannou's coach also confirmed that Atlas had indeed been a part of their discussions. He also revealed that Atlas was among the first names that were "brought up."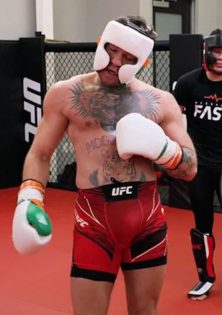 Conor McGregor Releases a 6 Word Statement After a Clip of Him Knocking His Own TUF 31 Teammate Down Took Over the Internet
July 16, 2023 12:43 pm EDT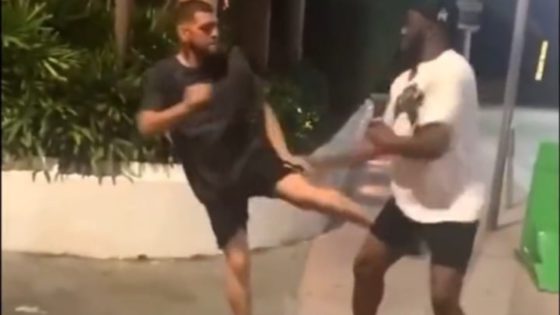 "Why Do People Have Death Wish": Months After His Heated Altercations in Las Vegas, Another "Insane" Clip of Nick Diaz Getting Into a Street Fight Takes Over the Internet
July 18, 2023 05:22 pm EDT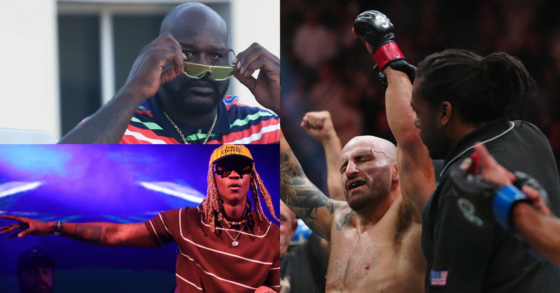 UFC Champion Alexander Volkanovski Knocks Out Shaquille O'Neal's Millionaire Son Without Touching Him as Myles O'Neal Marvels Over Crazy Finish
July 09, 2023 09:20 pm EDT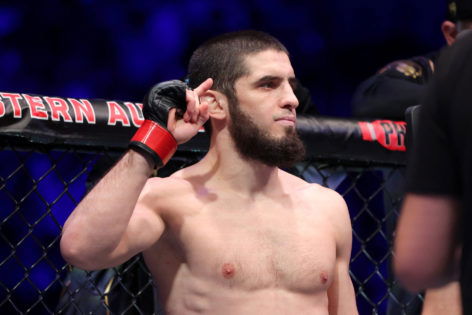 Islam Makhachev Requests 'Double Champ' Fight to Dana White and UFC Against Leon Edwards Amid Charles Oliveira and Alexander Volkanovski's Uncertainty
July 18, 2023 11:47 pm EDT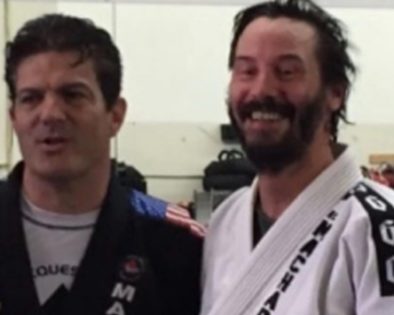 "Damn Right He Rumbles"- Fans Thrilled for Keanu Reeves After Joe Rogan's Trainer Appreciates Hollywood Star's Help
July 18, 2023 11:30 pm EDT
Moreover, Nicksick explained the importance of finding coaches who can effectively hold pads for Ngannou. Considering 'The Predator's  stature, he asserted, "There's not a lot of people that can hold pads for Francis."
But on the same note, Eric admitted that pad work was not the "end-all-be-all" of boxing. In a similar vein, Ngannou's coach stated, "…when it comes to a Heavyweight power puncher like Francis does take its toll." And he isn't wrong about that. Considering Atlas's 5'8″ stature, it wouldn't be a wise move to let Ngannou smash mitts held by Atlas.
ADVERTISEMENT
Article continues below this ad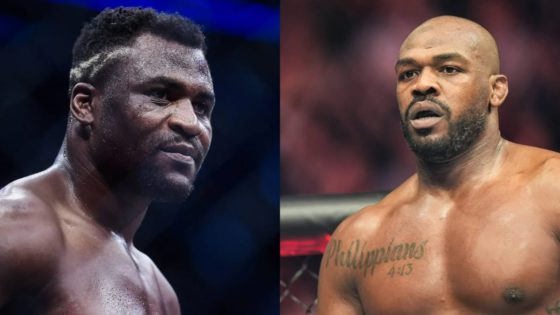 Jon Jones and Francis Ngannou Accused of Pulling an Act Days After Heavyweight Stars Squared Off Reigniting the Long Unsettled Beef
Atlas remains a top pick, even if he's not directly involved for now. Nicksick even hinted at the possibility of Atlas joining the team to provide guidance from outside the ring.
While 'The Predator' gears up for his new challenge, his training camp is all set to aid his boxing abilities. As the fight approaches, fans eagerly anticipate the outcome of Ngannou's training camp and how it will shape his performance against the experienced 'Gypsy King.'