Mike Tyson
How Mike Tyson changed his opinion about Jake Paul and Logan Paul's boxing careers
One of the greatest of all-time underestimated the Paul brothers once
Before the Paul brothers built the celebrity boxing empire they have today, nobody truly believed they could pull it off. Mike Tyson is not only one of the best heavyweights in history but he is also a boxing historian. He has a unique understanding of the sport and not even he thought the Jake and Logan Paul could make an impact in boxing. Today, Jake Paul is considered the best celebrity boxer in the world and has has even competed to become a professional. When he first started boxing, Jake Paul didn't have Mike Tyson's blessing. But that doesn't mean 'Iron Mike' didn't believe the youngest of the Paul brothers could do it. On his return fight against Roy Jones Jr., he gave Jake Paul a chance to fight in his undercard.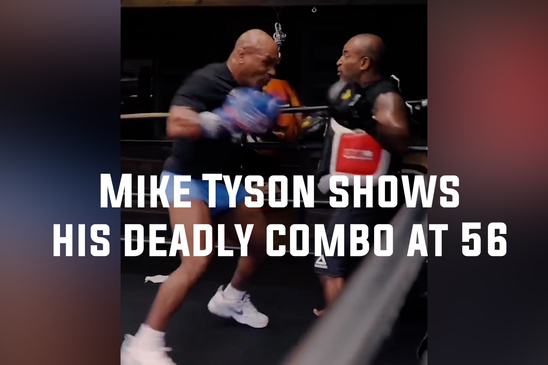 After that day, Mike Tyson started believing these Paul brothers had something special in them. Tyson was still unconvinced, however, that Logan Paul could do a decent showing against Floyd Mayweather. He publicly stated that 'Money' would toy with the Youtuber. But in Mike Tyson's view, he was also mistaken on his initial assessment and even praised Logan for his performance. According to a leaked FaceTime call from Mike to Logan, this is what Tyson told him: "You kicked his as*. You're bad, I was wrong! I'm proud of you, you kicked as*, I'm proud of you… Everybody's talking about you, you're the man. You went eight rounds with the greatest of all times, I was telling people they don't want to try that sh*t. You got him with those punches."
Jake and Logan Paul's attempt to overtake combat sports
But neither of the Paul brothers have an intention to only keep their activity inside either a ring or an octagon. Both Logan and Jake have been working hard to expand their empires to multiple scenarios. While Jake Paul is partnering with the PFL in order to compete with the UFC. Logan Paul has already built an energy drink empire with PRIME. Plus, he is a WWE superstar and he is doing an excellent job at that. Keep in mind that Logan Paul doesn't really need to keep wrestling, he is doing it for the love of the sport. Not that he doesn't get paid, he simply could avoid doing it and chooses not to. Both Paul brothers are taking multiple combat sports by storm.