Muhammad Ali
"I Look at Conor as…": Despite Calling Him Out for His Cheap Trash Talks, Dana White Once Compared Conor McGregor to Boxing Goat Muhammad Ali
Even though UFC Lightweight Conor McGregor took some time away from the UFC since his last bout in 2021, he is still a hot topic in UFC. Even MMA, for that matter. During his time in the UFC, McGregor put on some unforgettable matches and really knew how to thrash his opponents – both physically and verbally.
UFC President Dana White is really fond of Conor McGregor. There have been talks suggesting that White favors McGregor when it comes to certain situations. Although there is no evidence to support that, one cannot deny that the Irishman really did great things for the sport before he took a hiatus.
Dana White protects his Foot Soldier – Conor McGregor compared to who?
ADVERTISEMENT
Article continues below this ad
Dana White single-handedly catapulted UFC to new heights of success. His ideas and methods have been questioned multiple times – sometimes from within the promotion. However, White has always kept his head and spearheaded the success of the UFC. A classic example would be White redeeming himself for UFC 289 by arranging thrilling fight cards for UFC 290.
Dana White was recently seen on a podcast episode for the YouTube channel Bussin' With The Boys. The interviewer claimed, in jest, that former UFC Lightweight champion Conor McGregor 'tries to hold situations hostage' to get his way in the UFC.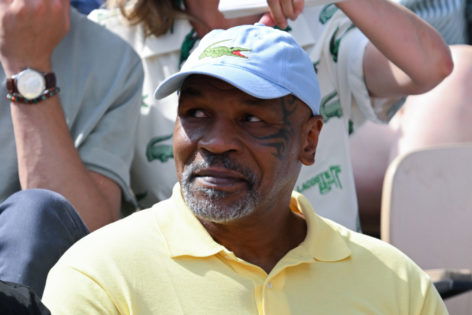 Despite Getting Robbed of His $100 Million, Mike Tyson Makes Appalling Remarks About Don King: "I Don't Think He's A…"
July 18, 2023 08:15 pm EDT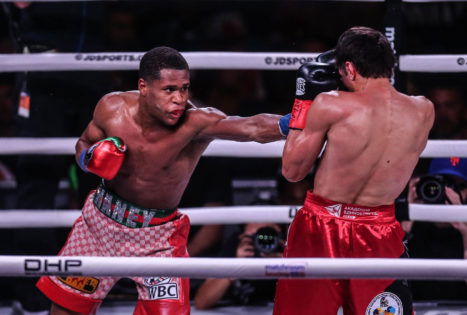 Devin Haney Brutally Bashes Spiderman Actor Tom Holland For His Statement
July 19, 2023 07:38 am EDT
"I Hate It": After Daniella Hemsley Flashed on Live TV, Eddie Hearn Adamant on Cutting Ties With Misfits and Kingpyn
July 17, 2023 02:26 pm EDT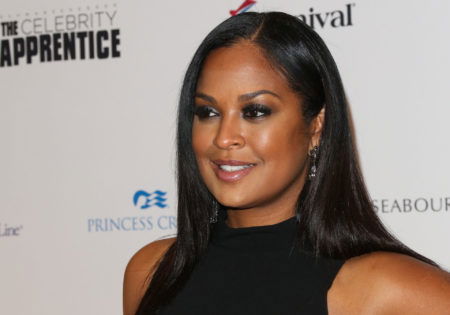 "You're Gonna Catch on Fire": Fans Drool Over Laila Ali's "Gorgeous" Bahamas Vacation Look
July 17, 2023 07:25 pm EDT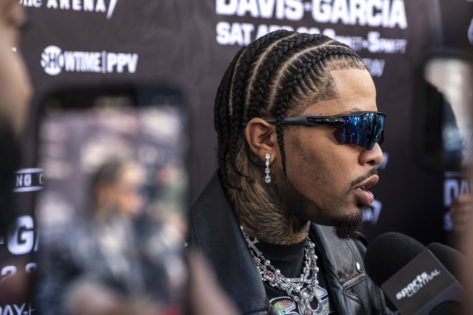 "And He Wonders Why His Mansion Was Robbed While in Jail": Fans Blast Gervonta Davis for Flaunting Stacks of Money Days After Being Released
July 17, 2023 05:44 pm EDT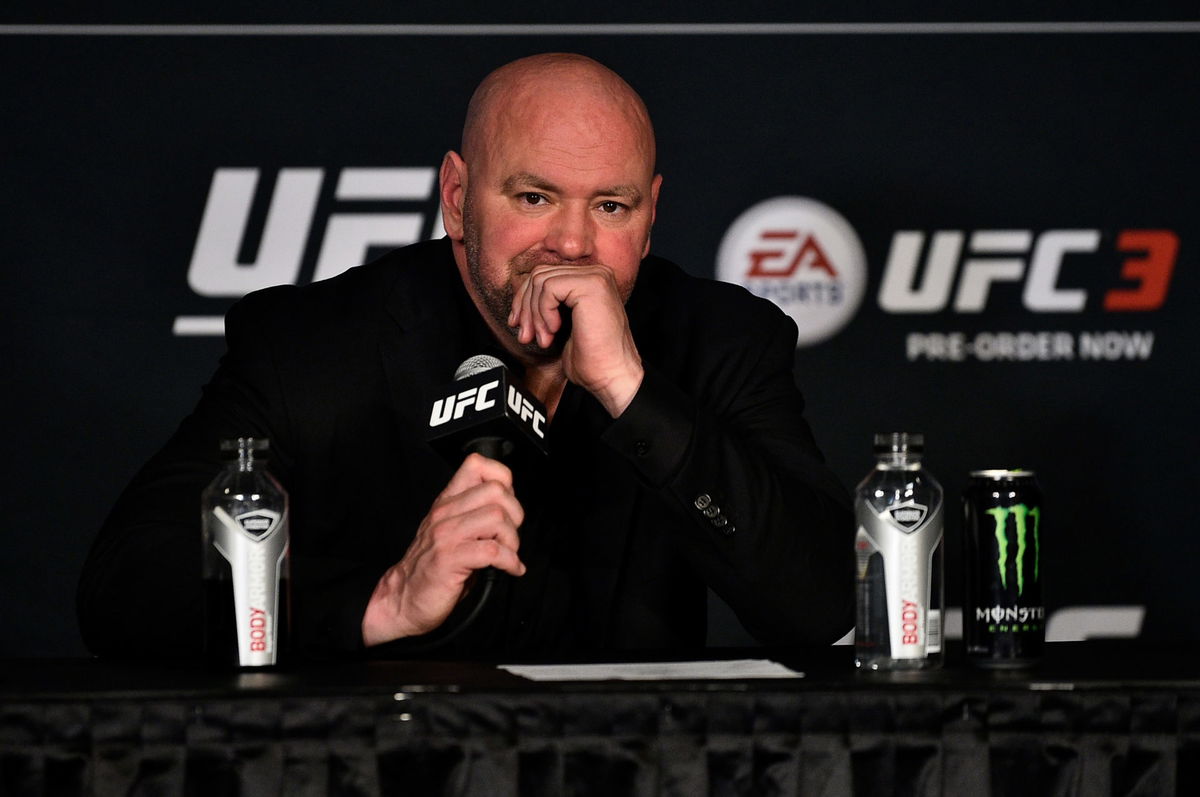 The UFC President was prompt in defending McGregor. "You know, he… he doesn't really do that. It might appear like he does that."
White went a step further in making a huge statement when he compared McGregor to one of the greatest boxers of all time, Muhammad Ali.
"You know, Conor… I always hate to compare anybody to Ali, but I always compare him to Ali, because he's so good at playing the mental game, with opponents and stuff like that.", said White.
White spoke highly of Conor McGregor when talking about the business side of things. "But as far as us, as a business… I mean, I look at Conor as a great partner. He's not one of those guys, believe me.", said White, defending the Irishman and his image.
"Believe me. I've dealt with some bad guys in the past that will do dirty s**t to try to hold you up for more money and stuff like that. He's not that guy. Conor's not that guy.", he further added, to embolden his point.
Dana White Got Conor McGregor's Back – USADA and NBA Final Fiasco
This wouldn't be the first time that Dana White had spoken up in support of the former UFC Lightweight champion when the world was criticizing him heavily. However, there was a time when the UFC President had given McGregor a piece of his mind. McGregor was slated to face Dustin Poirier at UFC 264. McGregor ended up making questionable comments about Dustin Poirier's wife, leading up to the match. White denounced this act and asked him to keep people's 'wives' out of it.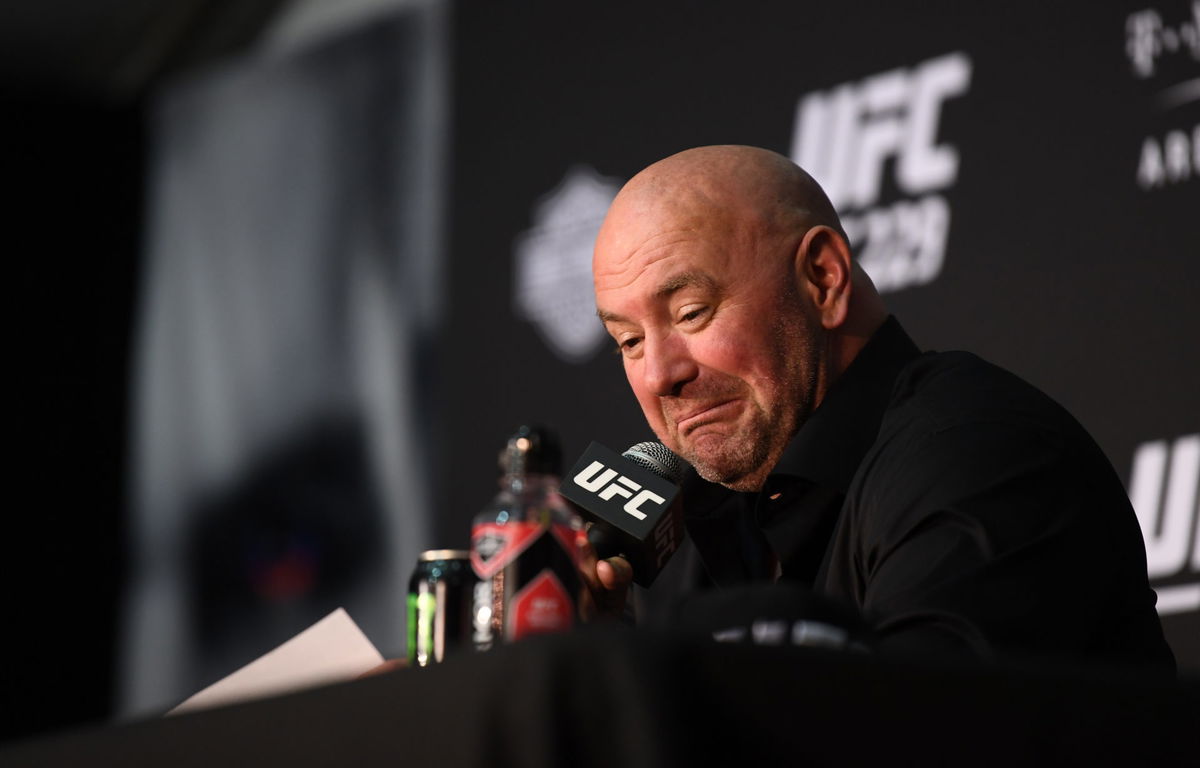 When Conor McGregor assaulted the Miami Heat mascot, he faced a lot of backlash from the fans. No matter how hard fans were on McGregor, White stuck by him, saying that the mascot wanting to get punched by McGregor wasn't a bright idea. Then, McGregor failed to join the USADA pool, thereby missing his 2023 window to come back to UFC and fight. The stage was set for him to return and face TUF rival Michael Chandler, but the Irishman missed his last call. Now, chances for McGregor to return to the UFC this year are slim to none.
ADVERTISEMENT
Article continues below this ad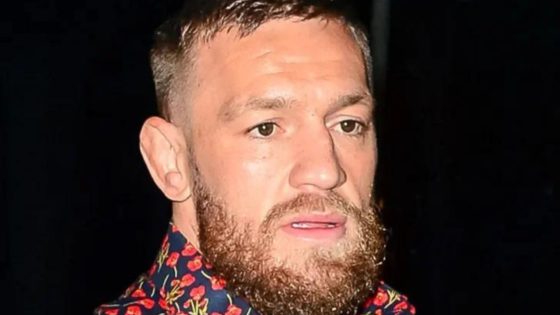 Conor McGregor Releases a 6 Word Statement After a Clip of Him Knocking His Own TUF 31 Teammate Down Took Over the Internet
Again, McGregor found himself facing heavy criticism from the fans. Dana White, however, didn't partake. In fact, there were rumors that White might have disregarded the USADA regulations and the idea of being compliant amidst all of this. Are the rumors about McGregor being White's favorite true? Or is it just McGregor's goodwill and all that he has done that warrants the UFC President's support?