Muhammad Ali
$50 Million Worth Muhammad Ali Once Tried to Trade His Olympic Gold Medal for Food
Despite a glowing victory at the 1960 Rome Olympics, Muhammad Ali, worth a staggering $50 million, found himself turned away from a humble eatery. Yet, this was no ordinary diner saga. Here was an Olympian, a beacon of national pride, sent packing from a restaurant in his own homeland. Ali's gold medal, it seemed, was worth less than the color of his skin. Imagine the sting of rejection that sparked such audacity in Ali to trade his prized medal for a mere meal.
Now you may wonder, how could a place deny a freshly minted Olympic champion? What led Ali to contemplate such a desperate trade-off? The contours of this story reveal a striking contradiction, an episode laced with racial discrimination that shook a national hero to his core.
Muhammad Ali & his golden attempt at equality
Transitioning from the unexpected circumstance that drew Ali into an unfortunate confrontation, we delve into the core incident that occurred in a Louisville, Kentucky diner. Fresh from the glory of the Rome Olympics, Ali, then known as Cassius Clay, hoped to utilize his gold medal for something meaningful amidst the Civil Rights Movement.
"Made me popular for a few days," he reminisced about his Olympic victory on a TV show. "But I wanted to do something good with it. So I went downtown," Ali continued. He elaborated on the motivation behind his actions. "At the time black people were marching to eat in the white restaurants and they wanted rights to go where they wanted to." The stage was set.
An Olympic champion's battle at a diner
Carrying a desire for equality, Ali decided to put his gold medal to a different kind of test. "I said, I'll take this medal and I'll go downtown and I'll sit down in the restaurant," he shared with palpable determination. "I got them on the spot now, and then I'll order something to eat."
With his medal on, Ali ordered a cheeseburger, hoping that his recent international recognition would make a difference. However, he was met with a shocking response. "She said we don't serve n****s," Ali recounted, revealing the waitress's response. Demonstrating his quick wit even in adversity, he replied, "I don't eat them either, just give me the cheeseburger."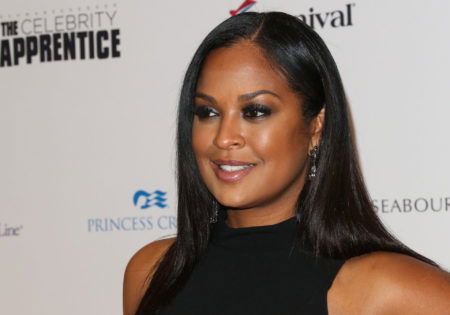 "You're Gonna Catch on Fire": Fans Drool Over Laila Ali's "Gorgeous" Bahamas Vacation Look
Today, as we remember Ali for his incredible contributions both as a sportsman and a humanitarian, we must ponder. How much has our society genuinely evolved since Ali's diner experience? How many people still face similar treatment, their accomplishments overlooked in the face of systemic racism?