Mike Tyson
"We are definitely reaching out," Francis Ngannou aims to reach out to legends Mike Tyson and Lennox Lewis for guidance in fight against Tyson Fury
Francis Ngannou has plans to contact Mike Tyson and Lennox Lewis in order to train with the legends ahead of his Tyson Fury fight.
After years of anticipation, the Francis Ngannou and Tyson Fury boxing bout has been finalized and will take place in October this year. It's going to be one of the biggest cross-sports fights in the history of combat sports.
Ahead of the fight, Francis Ngannou in an interview with TMZ mentioned that he would like to take help from boxing legends such as Mike Tyson and Lennox Lewis to sharpen his skills.
He said: "I think getting some advice or some training from Mike Tyson would be good. I also think of somebody like Lennox Lewis who could be good. I love his boxing style, very basic but very sharp and efficient. One-two [punches], all that stuff, classic but very good. Yes, one of those guys. We are definitely reaching out." According to The 'Predator', he likes the fighting style of boxers such as Tyson and Lewis and would like to learn that classic and efficient style.
Related: Francis Ngannou vows to give Tyson Fury 'regrets for life' if he doesn't take their fight seriously
Mike Tyson is ready to train Francis Ngannou for his fight against Tyson Fury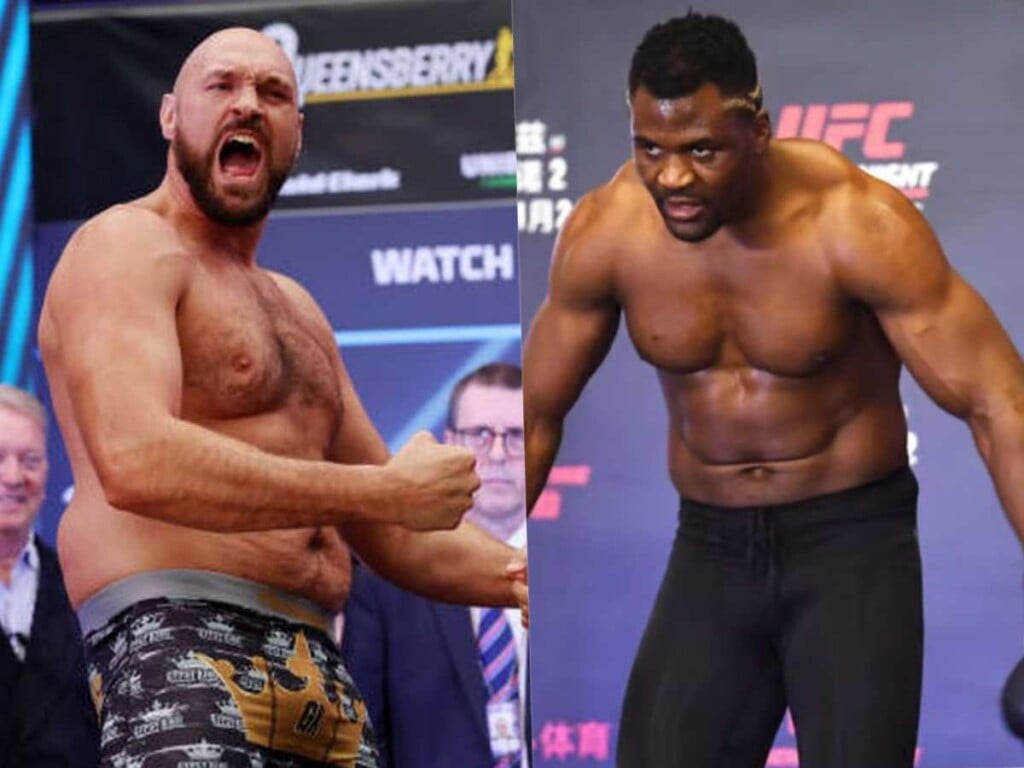 As the highly anticipated boxing showdown between Francis Ngannou and Tyson Fury looms closer, the boxing world finds itself divided on the potential outcome of this titanic clash. While many boxing experts may not be quick to consider Francis Ngannou a formidable threat to the seasoned and skilled Tyson Fury, one person who sees the potential in Ngannou's abilities is none other than the legendary former heavyweight champion, Mike Tyson.
In an exclusive interview with ENNEWS, the youngest-ever heavyweight champion, Mike Tyson, expressed his unique perspective on the upcoming bout, suggesting that there may be more to Ngannou than meets the eye. Tyson's words carry weight, as he knows the power and devastation that can come from the punch of a heavyweight contender. "I think anything is possible. He has a hard punch. I would like to [train with Ngannou] that, yeah. That would be cool. I like that," said Tyson.
While Tyson acknowledges Ngannou's hard-hitting capabilities, he also recognizes the significance of Fury's defensive skills. The MMA champion may have a nasty right hand, but landing that shot on Fury won't be a walk in the park. Tyson's endorsement of Ngannou's abilities, combined with his acknowledgment of the challenges ahead, only adds to the interest in this showdown.