Muhammad Ali
Grayson Waller Explains How Just Looking at an Infamous Muhammad Ali Photo Inspires Him to Be "Better" Than Everyone
Inspirations can come from anywhere, and it knows no boundaries. Famous personalities play a big role in inspiring and influencing others. Muhammad Ali is one such big name that has probably inspired a number of athletes. WWE's Grayson Waller is among many of those who have been inspired by the legendary boxer. A lot of fans did not know about this detail until recently when the wrestler admitted it publicly.
In an interview with Ariel Helwani, the WWE wrestler discussed the impact that the legendary boxer has had on his life. Not only was Ali slightly related to the wrestler's wrestling career, but ended up giving his character a new perspective. And all of this happened just through one infamous picture of the boxing legend.
How did one picture affect Grayson Waller so deeply?
ADVERTISEMENT
Article continues below this ad
Appearing as a guest on The MMA Hour's recent interview coverage, Waller talked about several things. In the midst of an interesting conversation, Helwani couldn't help but ask the wrestler about the big poster on the wall behind him. The poster was a picture of none other than Muhammad Ali victoriously standing atop Sonny Liston.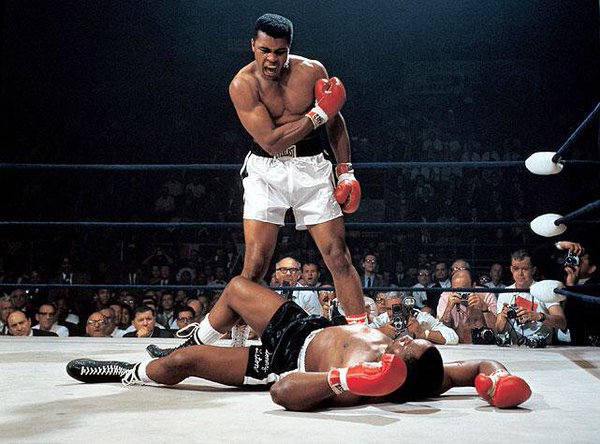 Despite the infamous 'phantom punch' of the 1965 bout, it is one of Ali's most iconic pictures. Using this visual, Fit Finlay, who acted as a mentor to Waller, taught him a valuable lesson.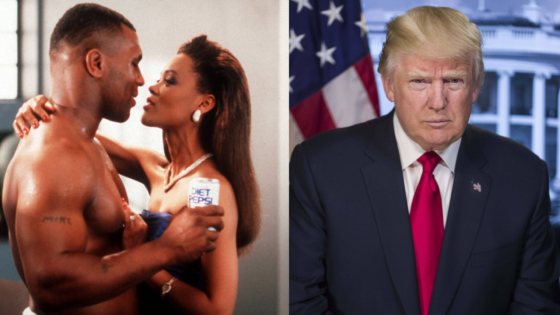 Infamous for Alleged Affair With Mike Tyson's Ex-Wife, Donald Trump Remains Brutally Honest About His Relationship With 'The Baddest Man on the Planet'
July 25, 2023 10:15 pm EDT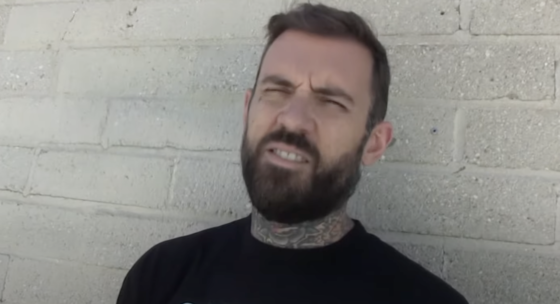 "If I Get My Hands on Him He's Not Gonna Be Shooting Any P**N for a While": Adam 22 on Jason Luv
July 23, 2023 10:18 pm EDT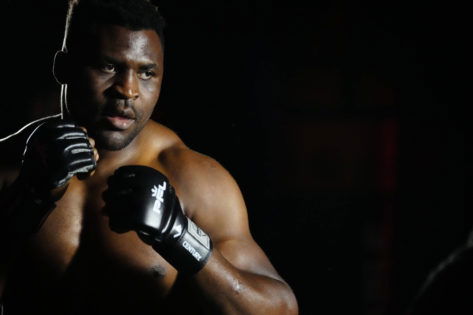 "Dana Don't Like This Post": Days After $10 Million Purse Confirmation, Francis Ngannou's Diss Ahead of Tyson Fury Fight Sends Fans Into a Complete Meltdown
July 24, 2023 04:05 pm EDT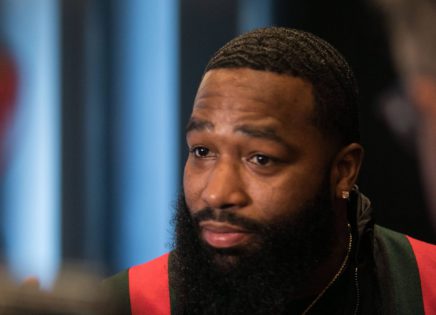 A Day After Apologizing to Floyd Mayweather, Video of Adrien Broner's $100 Million Call-Out Resurfaces on the Internet
July 24, 2023 09:15 pm EDT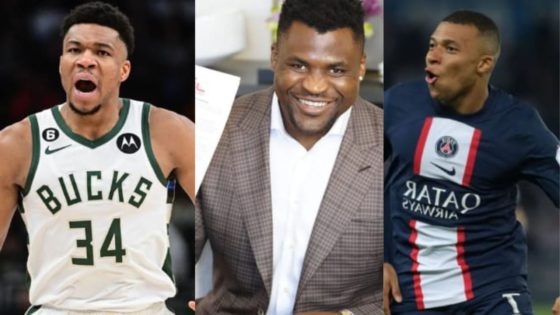 After 7FT Giannis Antetokounmpo's Tries to Steal Kylian Mbappe's $776,000,000 Offer, Francis Ngannou Sends a 4-Word Message to the NBA Star as Tyson Fury Fight in Saudi Arabia Inches Closer
July 26, 2023 12:15 am EDT
Following Helwani's question, Waller explained that Finlay had told him about the picture. "He was like, you need to stand there, above then, and show that you're better than them. So, as soon as he told me that, I took that to heart and I actually went and bought this and put it up in my house. So, every day I think about the fact that I need to act like I'm Muhammad Ali. Like when I go in there, I need to feel like I'm the best, not just say it," replied the SmackDown star.
Although the rising WWE heel's words are flattering enough, this isn't the first time that we have seen the WWE world paying tribute to Muhammad Ali's greatness. In fact, the whole wrestling promotion once stood up to pay their due respect to the late boxer.