Mike Tyson
Ahead of the Tyson Fury Showdown, Footage of Mike Tyson Polishing Francis Ngannou's Punching Technique Goes Viral
In a surprising twist to an already intriguing tale, an old video resurfaces. Further adding fuel to the fiery anticipation surrounding the Tyson Fury versus Francis Ngannou showdown. This isn't just any footage, mind you. It features none other than Mike Tyson himself, guiding Ngannou on the finer points of boxing. His aura emanates wisdom and expertise.
This three-year-old video, though vintage, holds newfound relevancy as Ngannou prepares for his first professional boxing match. However, the catch lies in his opponent – the heavyweight world champion, Tyson Fury. It's akin to being tossed into the deep end of the pool on your first swimming lesson but with sharks circling. Yet, amid the whirlpool of nerves and anticipation, the Cameroonian MMA star remains unfazed, cryptically smiling at something he recently declared. What did he say, you wonder?
Iron Mike's masterclass: A boxing beacon for Ngannou
ADVERTISEMENT
Article continues below this ad
Indeed, this emerging footage is nothing short of mesmerizing. In it, the legendary Mike Tyson, revered for his masterful boxing techniques, takes the former UFC champion under his wing. A younger Francis Ngannou stands, fists up, absorbing the knowledge of his veteran mentor.
One can't help but marvel as Tyson, displaying agility belying his years, demonstrates how to maneuver around an opponent and land decisive body shots. Ngannou, seen attentively imbibing these skills, mirrors Tyson's movements with remarkable precision.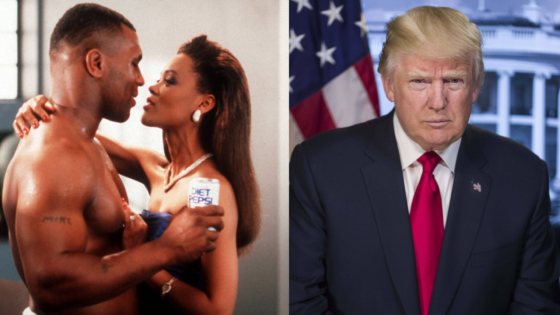 Infamous for Alleged Affair With Mike Tyson's Ex-Wife, Donald Trump Remains Brutally Honest About His Relationship With 'The Baddest Man on the Planet'
July 25, 2023 10:15 pm EDT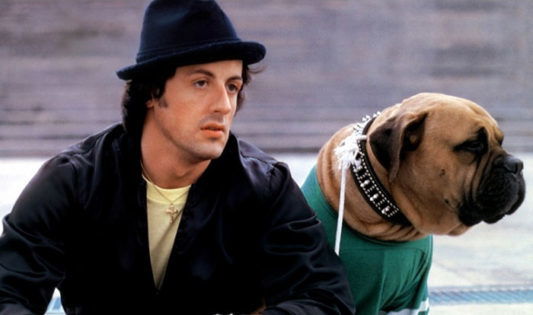 Tragic Story of Butkus: The Dog Sylvester Stallone Was Forced to Sell Before 'Rocky'
January 09, 2023 05:45 pm EDT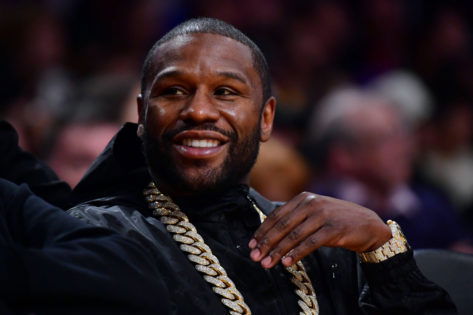 "Man I Thought This Was a Movie": Video of Floyd Mayweather Reminiscing His Journey Gets Fans Hyped Up
July 27, 2023 05:00 pm EDT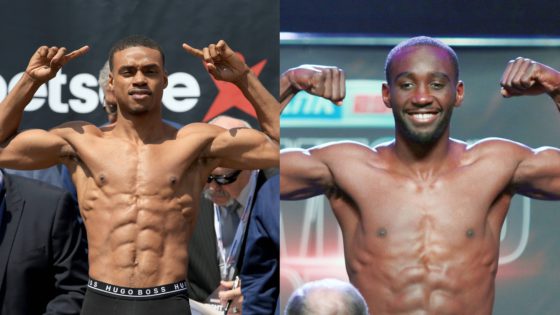 "It Really Is Close": World Class Trainer Gives His Take on Errol Spence Jr vs Terence Crawford
July 27, 2023 04:00 pm EDT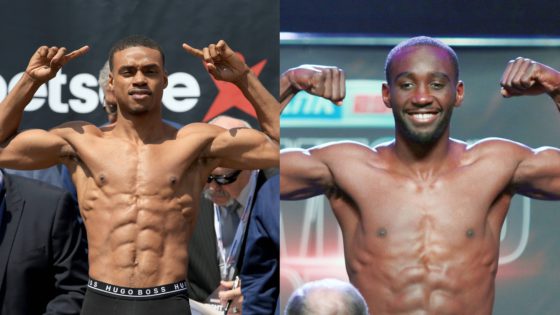 Shawn Porter Reveals Why He Isn't Picking Sides in the Errol Spence vs Terence Crawford Fight
July 27, 2023 06:50 pm EDT
Notably, Tyson's enthusiastic involvement doesn't stop at the demonstration. In a true testament to his passion for the sport, he offers to train Ngannou for the upcoming bout. "I would like to do that," Tyson admits, his eyes gleaming with a familiar fire. This candid revelation is as unexpected as it is exciting.
Meanwhile, amidst this frenzy, Ngannou calmly holds his ground. With a fighting record of 17-3 in mixed martial arts, he's no stranger to high-stakes combat. Yet, this will be his first venture inside the squared circle of professional boxing.
ADVERTISEMENT
Article continues below this ad
Ngannou responds to training prospect with Tyson and Lennox Lewis
Caught in the midst of swirling speculations, Ngannou is asked about his thoughts on being trained by the likes of Mike Tyson or Lennox Lewis. With a characteristic grin, he responds, "I think getting some advice or some training from Mike Tyson would be good." He doesn't stop there, though.
He considers another boxing legend, Lennox Lewis, saying, "I also think of somebody like Lennox Lewis who could be good. I love his boxing style, very basic but very sharp and efficient." This revelation offers a fascinating insight into Ngannou's readiness to embrace the boxing world, showing a remarkable respect and eagerness to learn from the titans of the sport.
ADVERTISEMENT
Article continues below this ad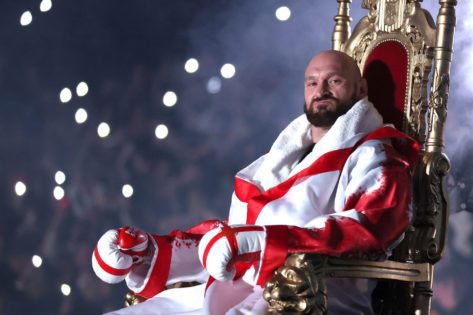 "A Pigeon Could Train Tyson": John Fury at Loggerheads With Tyson Fury's Trainer SugarHill Steward
With Ngannou's express admiration for boxing stalwarts and his readiness to step into the boxing ring, one cannot help but wonder how this MMA titan will fare in a new battlefield. Will his boxing debut against the world champion be the David vs Goliath story of our time? We invite our readers to weigh in. What are your predictions for this unprecedented showdown?