Muhammad Ali
"Bruh, He Was in a League of His Own": Muhammad Ali Leaves Fans Awestruck in a Recently Resurfaced Video
Muhammad Ali, born Cassius Clay, is still considered to be one of the most legendary figures in the history of the sport. Moreover, he is also widely recognized as one of the greatest boxers of all time known for his remarkable athletic ability and strong convictions outside the ring. What set him apart from other fighters was his unique fighting style and unmatched agility. He was known for his incredible footwork, lighting fast jabs, and his maneuverability in the ring.
His legacy holds such vitality that even his grandchildren are held to a high standard by fans as they seek signs of Ali in them. Previously, Biaggio Ali Walsh even shared how he works on his mental health because of the constant 'target' on his back. Recently, a video of Ali surfaced on Instagram. In the video uploaded by boxingcrib, Ali can be heard saying, "I'm the most scientific, the most artistic, the most creative, I'm the greatest scientific fighter of all time."
As the video surfaced it left boxing enthusiasts all over the world awestruck, marveling at the confidence of 'The Greatest'. Many fans took the chance to share their responses in the comments.
ADVERTISEMENT
Article continues below this ad
Muhammad Ali's old video reignites fervor among the fans
In an age where legends etch their names in the annals of history, an old video of the one and only Muhammad Ali resurfaced, reigniting the fervor of fans worldwide.
Among those who witnessed the vintage clip, fans expressed their admiration with genuine awe.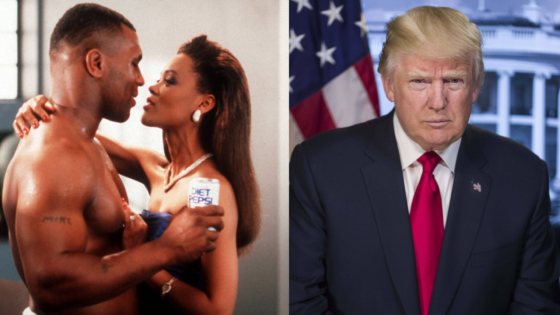 Infamous for Alleged Affair With Mike Tyson's Ex-Wife, Donald Trump Remains Brutally Honest About His Relationship With 'The Baddest Man on the Planet'
July 25, 2023 10:15 pm EDT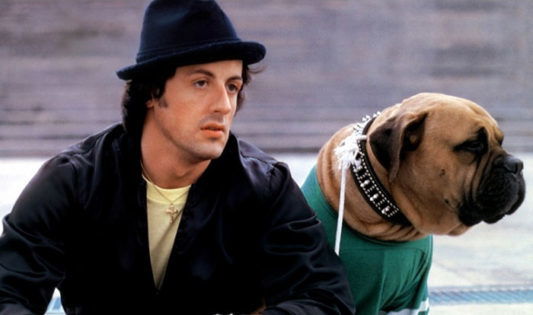 Tragic Story of Butkus: The Dog Sylvester Stallone Was Forced to Sell Before 'Rocky'
January 09, 2023 05:45 pm EDT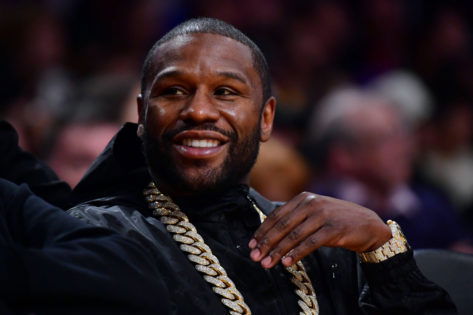 "Man I Thought This Was a Movie": Video of Floyd Mayweather Reminiscing His Journey Gets Fans Hyped Up
July 27, 2023 05:00 pm EDT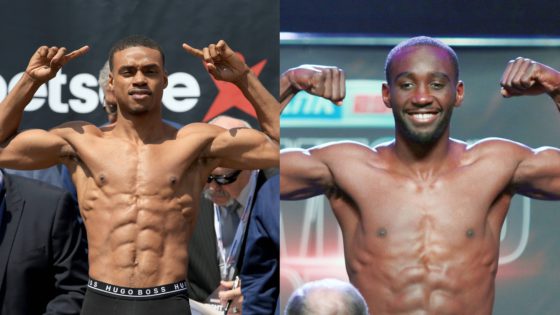 "It Really Is Close": World Class Trainer Gives His Take on Errol Spence Jr vs Terence Crawford
July 27, 2023 04:00 pm EDT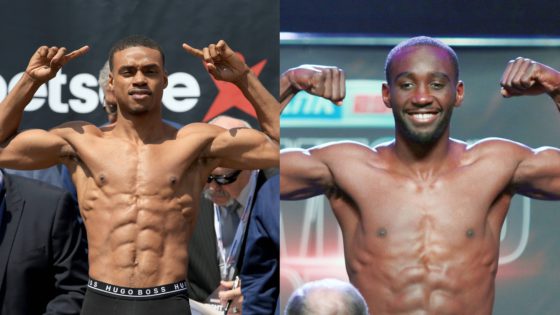 Shawn Porter Reveals Why He Isn't Picking Sides in the Errol Spence vs Terence Crawford Fight
July 27, 2023 06:50 pm EDT
One fan, silver surfer wrote, "Dodging those punches with subtle head movements is impossible timing, they miss by an inch if anything he was being cooled off from the air of those missed punches".
Another fan, Young Savvy could only acknowledge the greatness, simply declaring, "The goat."
TAY BLADE, another fan, paid tribute to Ali's extraordinary skills. He revealed, "For those who don't know, that is the goat Muhammad Ali!! And also the Realist Dick Gregory."
Frank Pelegri wrote, "He is was & will always The Greatest Heavyweight my top 5 1. Ali 2. Tyson 3. Joe Louis 4. Frazier/ Foreman 5. Walcott".
ADVERTISEMENT
Article continues below this ad
Entertainer bid farewell to the champion, saying, "Rest in power legend."
flamefistacee wrote, "Bruh, he was in a league of his own. I mean, I still remain impressed when I remember how he cleverly tricked George Foreman and won the bout."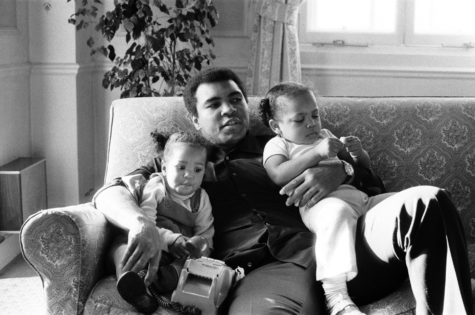 Boxing's Legendary Muhammad Ali Family Celebrates Tyjon Lindsey's Signing With Seattle Seahawks
ADVERTISEMENT
Article continues below this ad
Muhammad Ali's legacy will always stand the test of time, leaving an indelible mark on the hearts of fans who continue to celebrate his greatness. As the video resurfaced, the champion once again proclaimed, "I am the greatest!" and the world answered in resounding agreement. What do you think about the old clip of the boxing legend resurfacing? Share your thoughts in the comments.