Mike Tyson
"I Got PTSD": After 3 Near-Death Accidents, Errol Spence Jr. Makes a Confession to Mike Tyson
Errol Spence Jr. has suffered three unfortunate car accidents. In October 2019, Errol Spence Jr. all but survived a horrific car crash as his white Ferrari got out of control and he was flipped out of the vehicle. Although the current unified welterweight champion did not suffer serious injuries, he was hospitalized for almost three weeks. Later, Spence Jr. said the following about the incident: "I don't remember the night. To tell you the truth, I've just seen the video of me flipping down the road". To add to that, his coach, Derrick James, exclaimed "How fortunate he really was".
While Spence Jr. was mentally recovering from the 2019 incident, last year, a 14-year-old ran a red light with their parent's car and hit Errol's vehicle. Immediately after, Spence Jr. went to Instagram Live and declared how the accident injured his leg. In his recent appearance on Hotboxin' with Mike Tyson, Spence Jr. declared he had PTSD following his car accidents.
"Scared" Errol Spence Jr. admits he is "not too good of a driver"
ADVERTISEMENT
Article continues below this ad
Speaking about driving and accidents, Errol Spence Jr. revealed how he was scared to drive in the middle of the highway. In addition, he mentioned how a red light often triggered fear in him. With Mike Tyson and cohost DJ Whoo Kid beside him, Spence Jr. declared, "I got PTSD though. I can't even drive in the middle of the highway because it's like two cars next to me." Additionally, he admitted that alarms frightened him.
ADVERTISEMENT
Article continues below this ad
Spence Jr. went on and explained how passing an intersection or a red light has installed fear in him these days. He cannot help but imagine that another vehicle would approach his car and somehow hit him. "If I'm at like a red light or I'm passing an intersection, I just imagine a car running the light and hitting me. Crazy like that," he said. "I'm not too good of a driver," he concluded.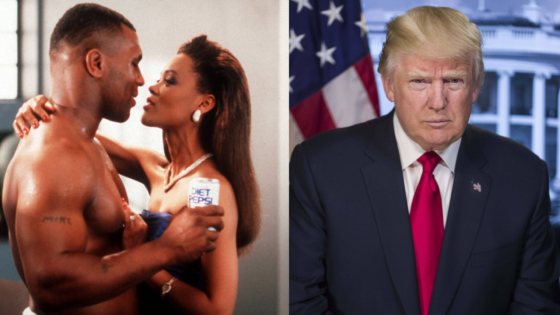 Infamous for Alleged Affair With Mike Tyson's Ex-Wife, Donald Trump Remains Brutally Honest About His Relationship With 'The Baddest Man on the Planet'
July 25, 2023 10:15 pm EDT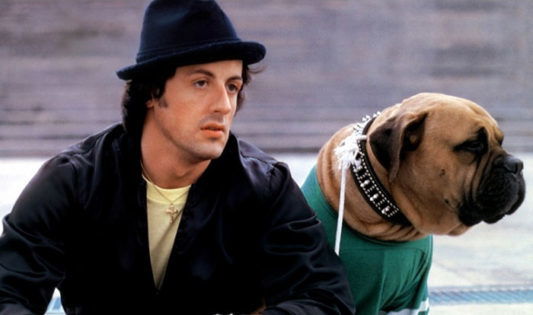 Tragic Story of Butkus: The Dog Sylvester Stallone Was Forced to Sell Before 'Rocky'
January 09, 2023 05:45 pm EDT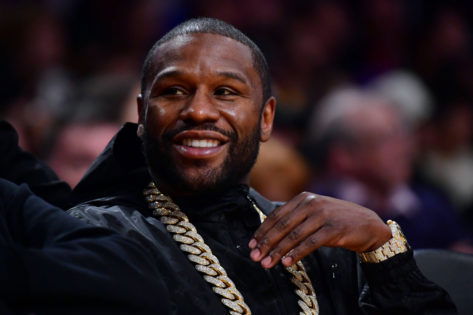 "Man I Thought This Was a Movie": Video of Floyd Mayweather Reminiscing His Journey Gets Fans Hyped Up
July 27, 2023 05:00 pm EDT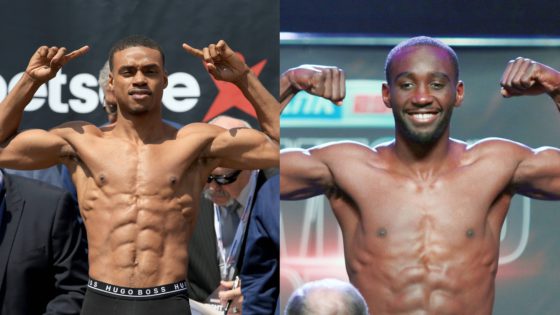 "It Really Is Close": World Class Trainer Gives His Take on Errol Spence Jr vs Terence Crawford
July 27, 2023 04:00 pm EDT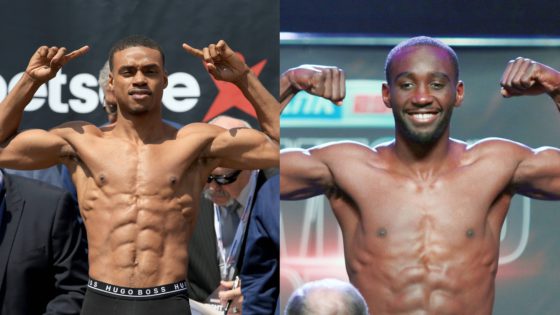 Shawn Porter Reveals Why He Isn't Picking Sides in the Errol Spence vs Terence Crawford Fight
July 27, 2023 06:50 pm EDT
Following this discussion with Tyson and DJ Whoo Kid, when asked if we would see a 29-0 win this Saturday against Terence Crawford, Spence Jr. replied in the affirmative. In addition, he mentioned that after his fight with Crawford, he would like to take his family to Dubai for a vacation.