Muhammad Ali
Laila Ali Celebrates Her Grandmother's 93rd Birthday by Sharing a Rare Photo of Them Together
Legendary boxer Muhammad Ali has left behind nine kids who are carrying his legacy forward. Some through philanthropy, some through writing, and some also through the sport of boxing. Out of the 9 kids, seven of them were daughters. However, it is his daughter Laila Ali who took the Ali name forward in the boxing ring.
Apart from her splendid boxing career, the retired boxer has made appearances in many American television programs. Moreover, she also runs a successful health and wellness brand and can be seen promoting its products on social media. However, recently, she used her social media to celebrate her granny's 93rd birthday.
Laila Ali posts a heartwarming throwback picture with her grandmother
ADVERTISEMENT
Article continues below this ad
Laila who held multiple titles at the super middleweight and light heavyweight classes was born to Muhammad Ali's third wife, Veronica Porché. Taking to her Instagram, Laila posted a picture with her maternal granny Ethel Porché as she celebrated her birthday.
She captioned the post, "Sending positive vibes and love to my Granny. Today is her 93rd Bday! We took this photo about 4 years ago."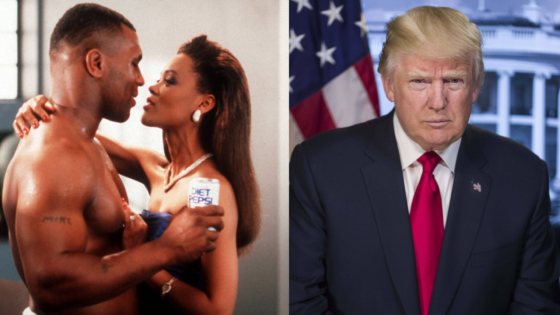 Infamous for Alleged Affair With Mike Tyson's Ex-Wife, Donald Trump Remains Brutally Honest About His Relationship With 'The Baddest Man on the Planet'
July 25, 2023 10:15 pm EDT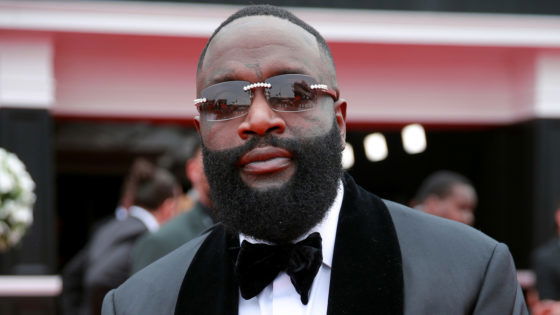 "Rick Ross [About] to Owe a Whole Lot of People Money": Grammy-Nominated Rapper's Errol Spence Jr. vs. Terence Crawford Prediction Makes Boxing World Go Wild
July 28, 2023 11:25 am EDT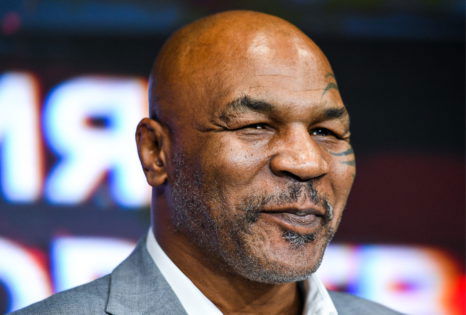 "Bruce Lee Is a Killer" – Mike Tyson Once Gave MMA Legend Bruce Lee the Perfect Tribute After His Untimely Death
July 22, 2022 12:45 am EDT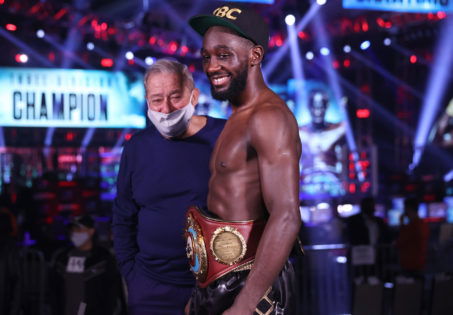 Eminem Agrees to Walking Out Terence Crawford for Errol Spence Jr. Fight
July 28, 2023 05:34 pm EDT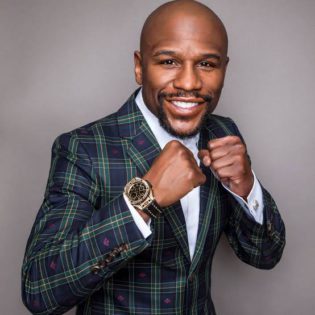 Floyd Mayweather Humbles Master of Nine Styles With Bruce Lee-Like Lesson
January 12, 2023 12:30 am EDT
The post further embodies the family values that Laila often speaks about in her social media posts. She has quite often taken to the platform to celebrate the ones she cherishes most in her life.
Laila Ali celebrates 16 years of staying together with her husband
As she celebrates her granny's birthday, Laila Ali also celebrated her wedding anniversary earlier this week. The retired boxing champion is married to Curtis Conway, the former NFL player. The two have navigated life together for the last 16 years and are still going strong. Laila expressed the love she has for her husband through an Instagram post.
She wrote, "16 Years of Unconditional Love, Prayer, Friendship, Partnership, Overcoming Challenges, Loyalty, Compromise, Respect, Intimacy, Growth, Authenticity, Laughter, Good & Bad Times…with @curtisconway." 
The post also consisted of a series of snippets taken over the course of years. 16 years together! Not an easy thing to achieve. But with the respect, love, and loyalty the two have for each other, it does not come as a shocker.
ADVERTISEMENT
Article continues below this ad
Since their marriage in 2007, Laila and Curtis have had two kids together. A son named Curtis Muhammad Conway Jr., and a daughter, Sydney J. Conway.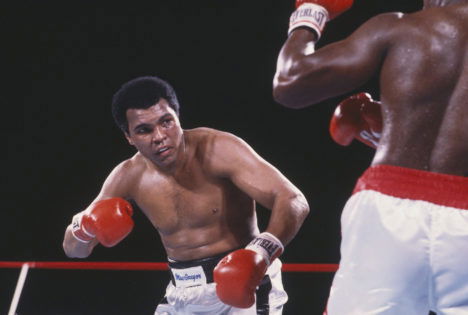 Grayson Waller Explains How Just Looking at an Infamous Muhammad Ali Photo Inspires Him to Be "Better" Than Everyone
It is quite evident that Laila values the company of her family. Be it the birthday of her granny, or the anniversary with her husband.