The Godfather
Leonardo DiCaprio met the "most egocentric criminal", then became him
Catch Me If You Can casts Leonardo DiCaprio as real-life con man Frank Abagnale Jr. It's fair to say that DiCaprio didn't warm to the real guy in person.
The career of Leonardo DiCaprio is littered with terrific roles, and not all of them are morally pure. In fact, we think Leonardo DiCaprio is at his best when he's existing between the points of the moral compass, with his best movies coming from his portrayals of complex men.
When you talk about DiCaprio's best thriller movies, you have to bring up Steven Spielberg's frenetic caper Catch Me If You Can. Released way back in 2002, it's one of the best Steven Spielberg movies and casts DiCaprio as the audacious con artist Frank Abagnale Jr. Tom Hanks plays the FBI agent on his tail.
Abagnale Jr. is a real guy and DiCaprio got the chance to meet him in person before making one of his best movies based on a true story. It's fair to say that he had some misgivings about the dude.
"He understood whatever those hidden mechanisms are that convince people to trust you. I kind of watched him and absorbed what I could from him," DiCaprio told the BBC.
He added: "There's a certain defiance and childlike quality in the title Catch Me If You Can. I think that has a lot to do with the ego of this cocky kid who thinks he can defy everyone, and in fact does. I mean, he had the FBI chasing their tail for years! I think he's one of the most egocentric criminals who ever lived."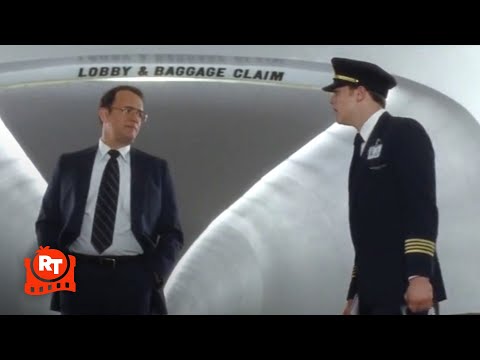 It seems that DiCaprio had a grudging admiration for Abagnale Jr., despite thinking he was full of ego and bravado. As it turns out, the movie ignited investigations into how much of his story actually happened. True to form, Abagnale Jr. probably made most of it up.
But that's a level of ego you almost have to admire. He crafted a story that, for some in Hollywood at least, was too good to check and attracted one of the best actors on the planet. We'd all like to be played by DiCaprio.
For more of the star's most memorable work, learn why DiCaprio took a big pay cut for this Clint Eastwood movie and find out why Leonardo DiCaprio nearly turned down Titanic for a Mark Wahlberg movie.
DiCaprio is also in one of the biggest new movies still to come this year, so check out our Killers of the Flower Moon review and look ahead to the Killers of the Flower Moon release date. We've also got recommendations for the best drama movies and best action movies ever made.