Muhammad Ali
Stephen Curry's Signature Product With $3.46 Billion Worth Company Gets a Muhammad Ali Touch Courtesy of Younger Brother Seth
In 2020, Golden State Warriors guard Stephen Curry announced his standalone brand with Under Armour, which is called the Curry Brand. Notably, the 4-time NBA champion is with the $3.46 billion worth company since 2013 and they have released plenty of signature shoes. Last season, Curry's brother Seth garnered plenty of attention with one particular pair of shoes. Recently, he revealed the real truth behind the design of those shoes.
Notably, Seth Curry has been moving a lot in the NBA, unlike his brother; last season, he played for the Brooklyn Nets, when he introduced those signature shoes to the world, which became a fan favorite.
Seth Curry pays tribute to Boxing legend Muhammad Ali
ADVERTISEMENT
Article continues below this ad
Earlier, an Instagram account named 'curry.kicks' posted a picture of those unique sneakers. Later, Seth Curry commented on that post to reveal the whole story. Speaking about the inspiration behind the design, the younger Curry said, "Ali. a butterfly and a bee."
On his Instagram story, Seth posted a picture of the sneakers and included a quote from Muhammad Ali: "Float like a butterfly, sting like a bee." It's worth noting that this was one of Ali's most powerful statements.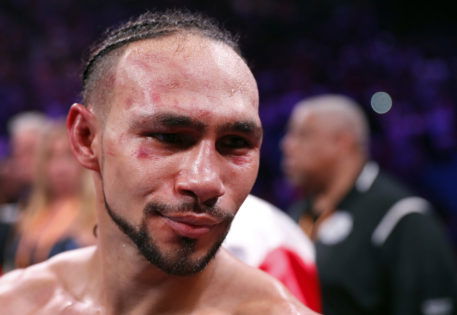 Despite Not Wanting to "Punch a Girl in the Face", Keith Thurman Agrees to Box Claressa Shields but Has One Condition
July 30, 2023 06:30 pm EDT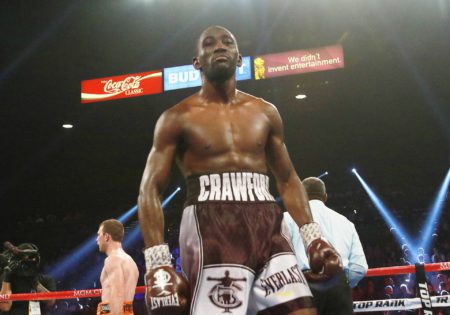 Muhammad Ali's Daughter Laila Ali Has a "Sweet" Gift Ready for Terence Crawford After Creating History by Defeating Errol Spence Jr.
July 30, 2023 05:15 pm EDT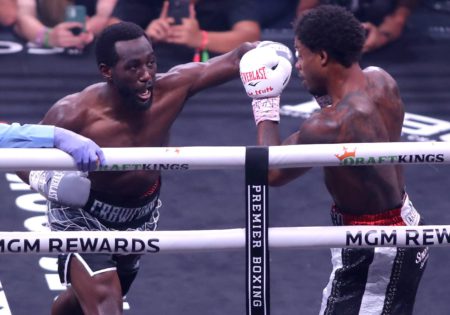 Logan Paul Blames Gatorade as Cause of Errol Spence Jr's Loss to 'Prime' Terence Crawford
July 30, 2023 01:03 pm EDT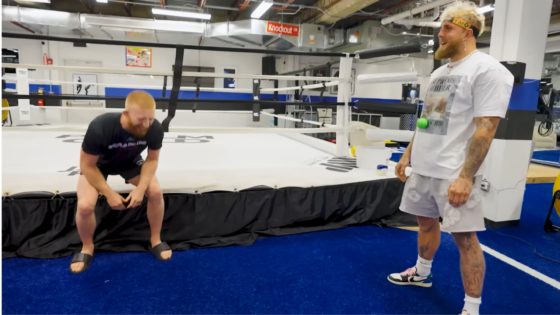 Watch: Jake Paul Loses $1000 to UFC Prospect Bo Nickal in a Boxing Challenge Ahead of His Fight Against Nate Diaz
July 31, 2023 05:44 pm EDT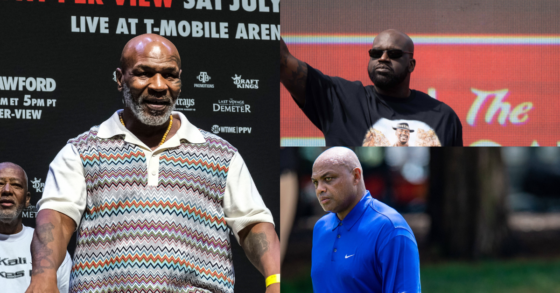 "He's Grabbing Our Wives": First Charles Barkley, Now Shaquille O'Neal – Boxing Legend Mike Tyson's Inappropriate Behavior Gets Exposed by Partners in Crime
August 01, 2023 11:31 am EDT
Ali sadly passed away in 2016; however, his legacy will probably remain forever, as many athletes around the follow the legendary figure. Seth is the latest to pay homage to the great man after collaborating with his brother's Curry Brand.
Dell Curry wanted Seth to join forces with brother Stephen Curry
ADVERTISEMENT
Article continues below this ad
Dell Curry, the legendary basketball player and the father of Steph and Seth, previously talked about playing golf and bonding together as a family. Recently, the former Hornets guard talked about the possibility of Seth joining his brother Steph in the Warriors line-up.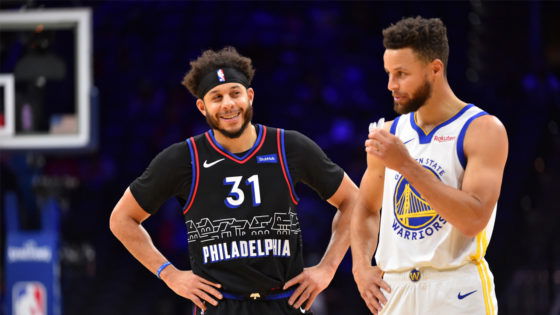 Stephen Curry's Brother Seth, Who Had Violent Fights with Him, Once Revealed Feeling 'Awkward' Around the Warriors Icon: "You Were Walking on Egg Shells"
Speaking about it, he said, "It's always a possibility… Seth has always been a guy that wants to make his own way, write his own story, create his own narrative." Even Seth talked about competing against the best.
ADVERTISEMENT
Article continues below this ad
However, the younger Curry will return to the Dallas Mavericks in the upcoming season for the third time in his career, as he will play alongside Luka Doncic and Kyrie Irving to compete against his brother and the Warriors in the Western Conference.