Mike Tyson
"Sign the contract, big boy" – Justin Gaethje channels inner Mike Tyson after Conor McGregor's 'notorious' insult spree
Justin Gaethje has a change of mind regarding the Conor McGregor fight and wants the Irish to sign the contract.
Justin Gaethje wants Conor McGregor to sign the fight contract instead of trading insults online. Gaethje proved that he's the Baddest Mother F***** of UFC after he flatlined Dustin Poirier at UFC 291. It was a perfect performance by Gaethje who got a lot of credit from fight fans following the victory.
However, along with that there were few critics and one of them was none other than Conor McGregor. The 'Notorious' went on Twitter and mentioned that he would drop Gaethje via KO if they ever fight.
Gaethje took his time to reply and suggested McGregor should sign the contract in order to take the fight. It was a surprising move from Gaethje who previously mentioned he doesn't want to fight McGregor who is on steroids. "Sign the contract big boy," wrote Gaethje.
It was in reference to Mike Tyson's famous call out to Bob Sapp in 2003. After an altercation right after Sapp's boxing match, Tyson asked Sapp to take the fight. Nevertheless, McGregor didn't take much time to reply and revealed that he has already signed the contract.
Related: "Fu*k Chandler" – Conor McGregor ditches Michael Chandler after Justin Gaethje's BMF head kick knockout
Michael Chandler predicts Justin Gaethje beating Islam Makhachev to win the lightweight title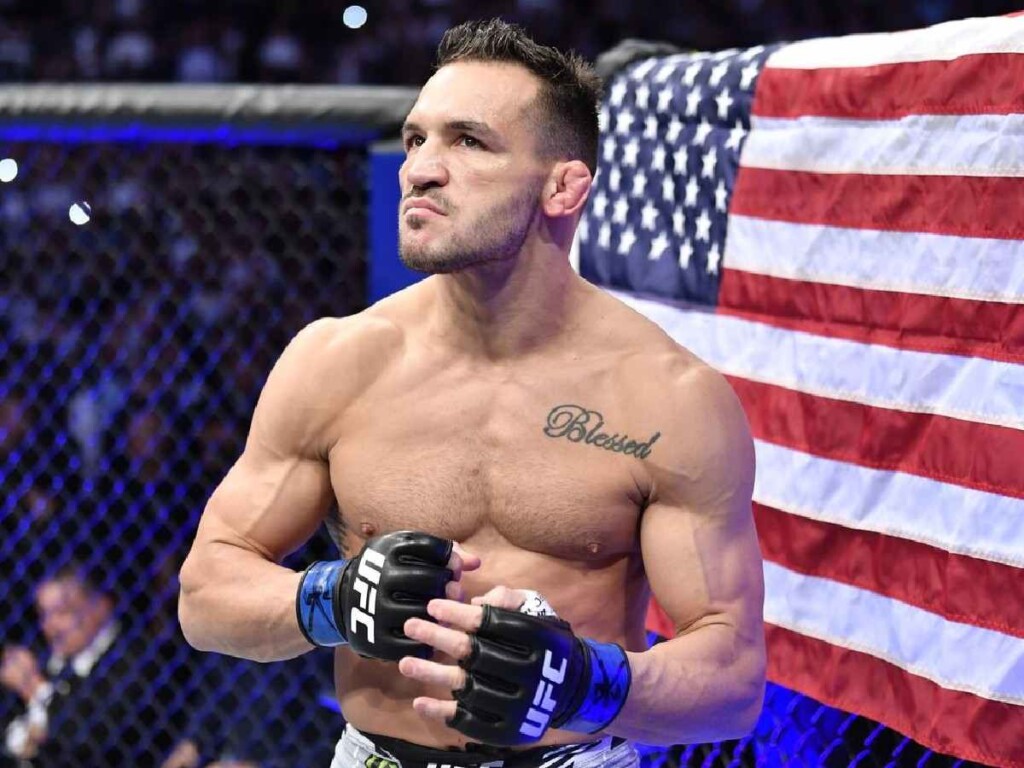 Justin Gaethje has evolved from just an entertainer to a fighter who now uses his brain along with his hands and legs. His performance against Dustin Poirier was clinical and now he's in the position to fight the winner of Islam Makhachev vs Charles Oliveira. Michael Chandler believes that the new version of Gaethje is different and can beat Makhachev or Oliveira to win the title.
"Justin Gaethje is no longer just a pugilist who goes out there and swings for the fences and wants to brawl," Chandler said on his YouTube channel. "Justin Gaethje is on a quest to win a world title, and I think Justin Gaethje will go out there and win a world title. Whether it's Makhachev or Oliveira, Gaethje's going to get that title fight next."
Gaethje definitely has what it takes to be the champion but defeating anyone from Makhachev or Oliveira will be a tough task. It would be interesting to see how the 'Highlight' takes this title run of his.