Mike Tyson
Years After $100 Million Debacle, Mike Tyson Brands Jake Paul Savior of Boxing in Newly Released Netflix Documentary
It is fight week for Jake Paul. The influencer-turned-boxer is all set to enter the boxing ring against Nate Diaz on the 5th of August. It is his second boxing matchup this year. He will enter the ring to redeem himself from the devastating loss he faced against Tommy Fury earlier this year. As Paul navigates through possibly the most eventful year of his career, fans await something bigger that carries his name.
The 'Problem Child' has something exciting in store for his fans. A Netflix movie in his name. A story that outlines his journey from being a bonafide prankster to a much-spoken-about boxer. And he has found a new admirer. And this time, it is the one and only Mike Tyson.
In Awe of Jake Paul, Mike Tysons calls him a savior
ADVERTISEMENT
Article continues below this ad
Jake Paul's Netflix Documentary titled, "Untold: Jake Paul the Problem Child, " is already released on the streaming platform. It is the story of his rise from being a Youtuber to a boxer who takes his craft seriously. Moreover, in the movie, his brother, Logan Paul, who also has ventured into combat sports, is an omnipresent character. To top it all off, boxing legend Mike Tyson also makes an appearance in the movie. Talking about the contributions Paul has made to the sport of boxing, Tyson waxed eloquent on the 26-year-old Ohio native.
Commending the dedication Jake has shown in securing exciting matchups since his entry into the sport, 'Iron Mike' said, "He did more for boxing than some of the champions did."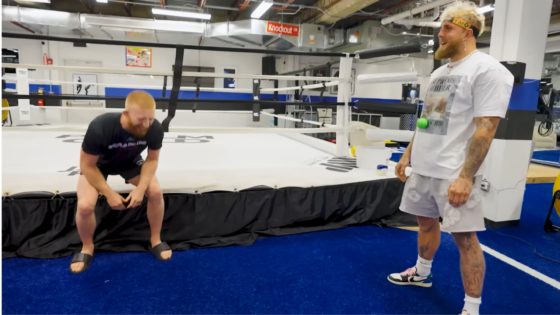 Watch: Jake Paul Loses $1000 to UFC Prospect Bo Nickal in a Boxing Challenge Ahead of His Fight Against Nate Diaz
July 31, 2023 05:44 pm EDT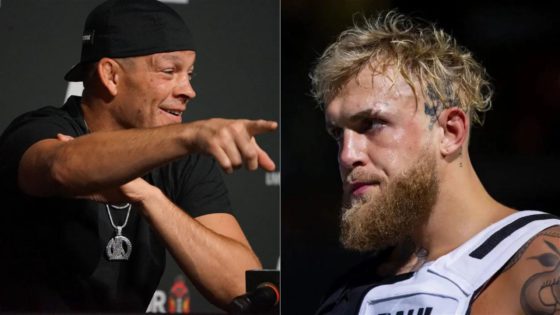 Jake Paul's Entire Career Fraud Checked by Nate Diaz as UFC Vet Exposes Reality of Boxer's Staggering Rise
August 03, 2023 01:49 pm EDT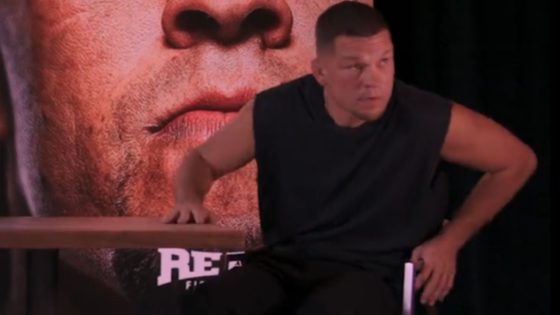 "Nate Can't Handle the Cringe"- Fans in Splits as Nate Diaz Slams Jake Paul by Walking Out of Yet Another Interview Ahead of Boxing Debut
August 02, 2023 12:11 pm EDT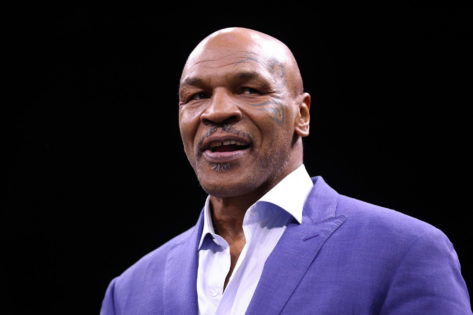 "You're Not Even Halfway There": Mike Tyson Confronts Nick Cannon With Bittersweet Truth
August 03, 2023 02:41 pm EDT
"He's an Alcoholic, He's a Dr*g Addict": Conor McGregor Absolutely Destroyed as Potential Fight Gets Brutally Put Down by Jake Paul
August 03, 2023 03:13 pm EDT
The former heavyweight champion also said, "We got to keep this guy bright because he's going to save boxing – as long as he continues to fight. He got the light, you know what I mean? He's touched. He got the light." 
His words might not have gone down well with many of Jake's detractors. But it cannot be disputed that his zeal to make fights that fans want to watch in the boxing space is unmatched. Moreover, he enters the ring for the second time in the same year despite his loss in the previous match. Paul is definitely showing no signs of stopping in his boxing career.
However, did you know that Tyson once expressed his desire to enter the ring against the Paul brothers?
Mike Tyson was once interested in fighting the Paul brothers
A few years ago, Tyson spoke candidly about the rising fame of the Paul brothers. In one of the episodes on his podcasts, 'Hotboxin' with Mike Tyson', Tyson revealed that he is keen on fighting the brothers in a boxing match.
He said, "Hell Yeah! That would be a lot of money."
ADVERTISEMENT
Article continues below this ad
Mike Tyson has occasionally taken up exhibition fights against his opponents just for old-time's sake and of course, financial incentives. However, at his age, it remains to be seen if Tyson will be willing to step inside the ring again.
Meanwhile, will Jake Paul's fight against Nate Diaz live up to its hype? It is on August 5th we will get to know if this matchup will touch the records that Jake's previous bout did.