Mike Tyson
"Life Annihilates You"- Mike Tyson Becomes Dustin Poirier's Inspiration After Hitting "Rock Bottom" Following KO Loss to Justin Gaethje at UFC 291
Preparing for a fight is no cakewalk. It takes months of discipline and rigorous training to be ready for a fight and if the opponent is UFC Lightweight Justin Gaethje then that is another thing to worry about. UFC 291 was a memorable night for the UFC fans. However, it was far more memorable for both 'main-event' fighters Dustin Poirier and Gaethje, but for obviously different reasons.
Going in, Poirier was the pick of the night for most fans. 'The Diamond' had already defeated Justin Gaethje in their previous encounter back in 2018. However, Gaethje evolved as a fighter over the years and secured a stumping victory over Poirier in the second round. Poirier is quite disappointed with the results of the fight and it seems he has found some solace in the words of one of boxing's greatest, Mike Tyson.
Mike Tyson's Words Provide Comfort to the Fallen 'Diamond'
ADVERTISEMENT
Article continues below this ad
After he lost the fight, Dustin Poirier has been quite low. He has expressed his disappointment with the whole scenario in multiple interviews post the fight. In fact, when a trilogy was hinted at, Poirier responded with a simple 'we'll see'.
However, it seems that he might have found some solace in the words of one of boxing's greatest legends, 'Iron' Mike Tyson.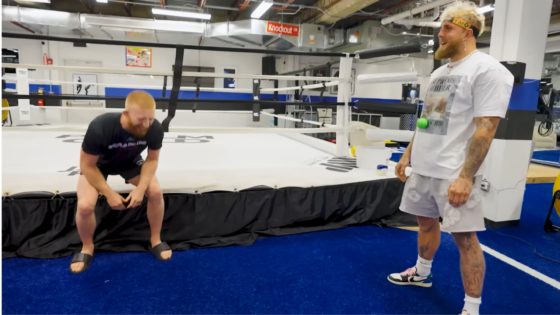 Watch: Jake Paul Loses $1000 to UFC Prospect Bo Nickal in a Boxing Challenge Ahead of His Fight Against Nate Diaz
July 31, 2023 05:44 pm EDT
"He's an Alcoholic, He's a Dr*g Addict": Conor McGregor Absolutely Destroyed as Potential Fight Gets Brutally Put Down by Jake Paul
August 03, 2023 03:13 pm EDT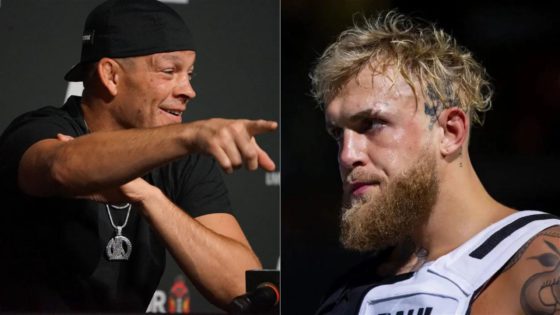 Jake Paul's Entire Career Fraud Checked by Nate Diaz as UFC Vet Exposes Reality of Boxer's Staggering Rise
August 03, 2023 01:49 pm EDT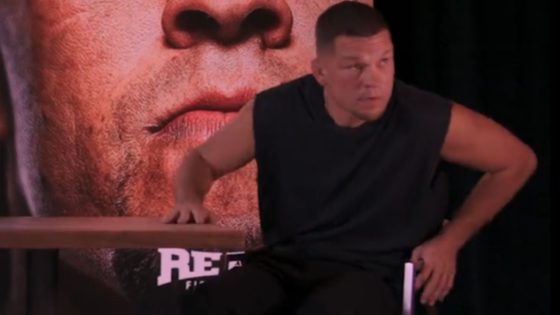 "Nate Can't Handle the Cringe"- Fans in Splits as Nate Diaz Slams Jake Paul by Walking Out of Yet Another Interview Ahead of Boxing Debut
August 02, 2023 12:11 pm EDT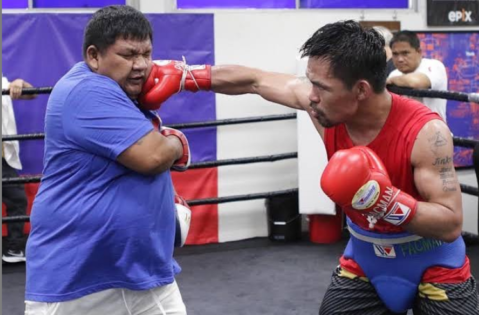 Who Is Manny Pacquiao's Trainer, Buboy Fernadez?
August 21, 2021 10:10 pm EDT
Dustin Poirier shared a video of Mike Tyson in a podcast interview, where the former boxing champ was seen talking about hitting rock bottom and climbing back up. He proceeded to call it a beautiful struggle and the only way to become successful.
"No, no, you have to hit rock bottom. That's the way up. You hit rock bottom – it's beautiful. The struggle of…. The struggle of coming back… it's beautiful, that struggle.", said Tyson.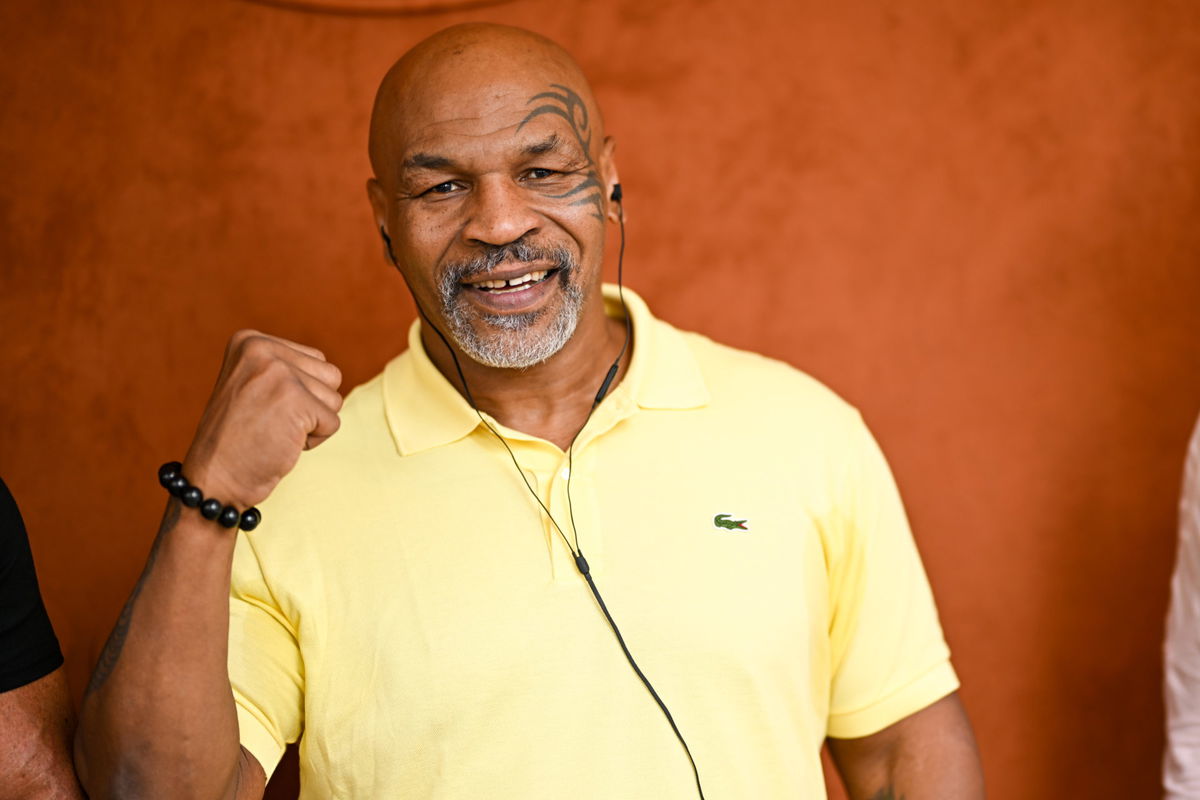 "I know it's hard, it doesn't appear like it's beautiful while you're going through it. But it's just being – it's just being tested… and without a test, there's no testimony. Life tests you. Sometimes life annihilates you. But it's only up to you if you want to take some more. It's going to dish it out. But eventually, if you don't quit, it'll be merciful to you," added the boxing legend.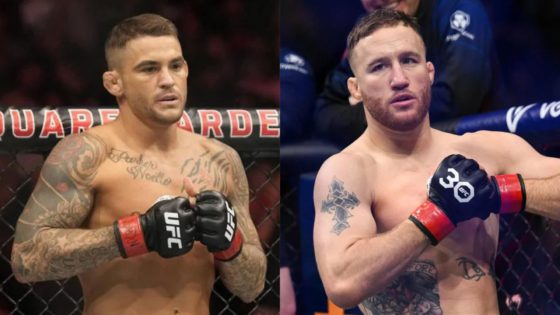 "He Was Always a Little Step…"- Defying His Coach's Instructions, Dustin Poirier Reflects on a Major Mistake During Justin Gaethje Loss at UFC 291
With Poirier's current mindset in perspective, it seems that Tyson's words were made for this moment. However, Dustin Poirier is a fighter, and whether he gets his trilogy shot or a title shot – 'The Diamond' will always ensure he comes back stronger than ever.
Dustin Poirier Thinks He Is the Better Man – Cannot 'Accept' Loss to Justin Gaethje at UFC 291
ADVERTISEMENT
Article continues below this ad
The biggest stars turned up at the Delta Center in Salt Lake City to witness history being made. The iconic BMF title was on the line and two of the finest Lightweight fighters were all set to leave it all in the cage. Justin Gaethje, who is usually considered to be the more 'reckless' and 'unpredictable' fighter between him and Poirier, kept his cool that night. The fans witnessed a calm and composed Gaethje who took the win away from Dustin Poirier with a swift kick to the head.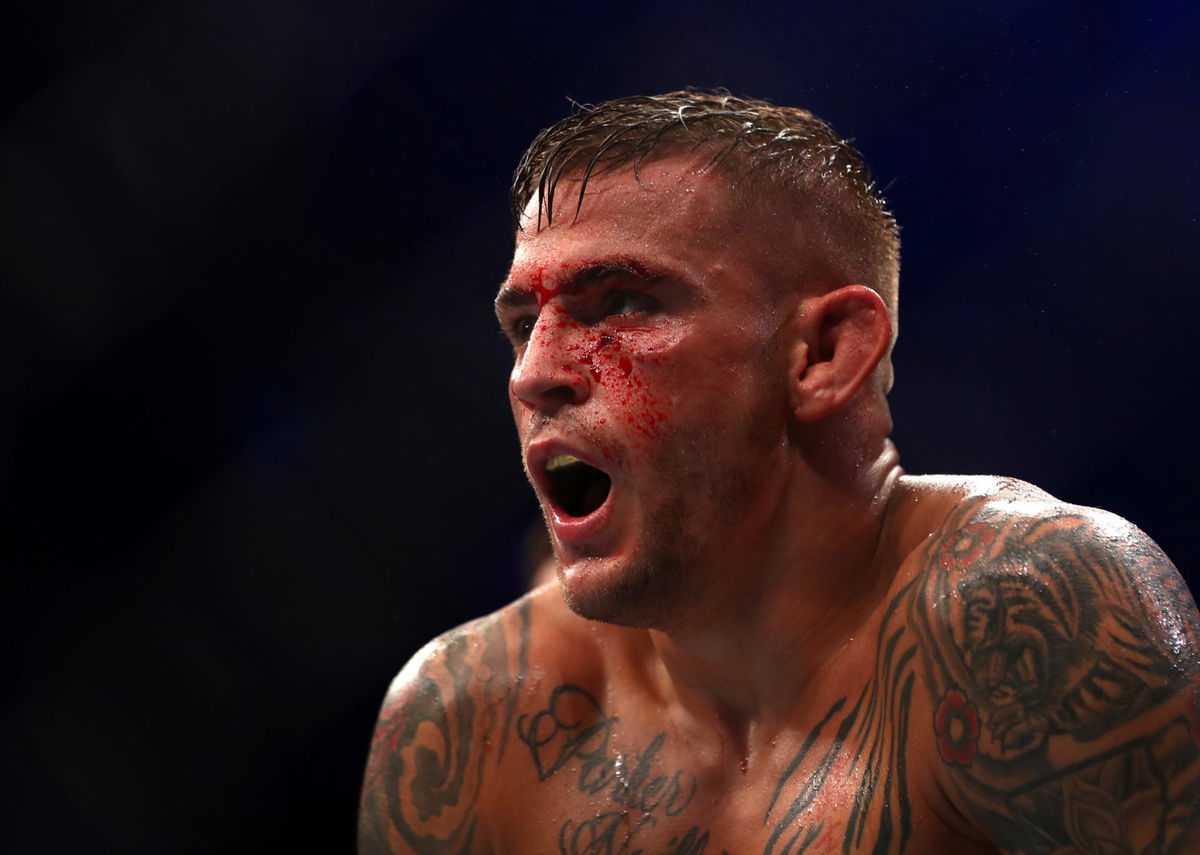 Poirier lost the fight via knockout. However, it seems that he hasn't been able to come to terms with the fact that he lost the BMF title. In fact, Poirier has argued that he is the better fighter of the two and cannot handle his loss to Gaethje, more so than ever.
ADVERTISEMENT
Article continues below this ad
Poirier then proceeded to say that his loss to the undefeated Khabib Nurmagomedov was an easier pill to swallow because he knew, going in, that 'The Eagle' was better than him. However, the loss of UFC 291 is something that Poirier just cannot seem to internalize.