Muhammad Ali
"This Generation's John Cena and Muhammad Ali": Fans Left Divided as Logan & Jake Paul Gear Up for their Upcoming Fights
Jake Paul would lock horns with Nate Diaz the same day Logan Paul would fight Ricochet at WWE SummerSlam. Ahead of their upcoming fights, Logan Paul took to Instagram and shared photos with his beloved brother Jake Paul. In addition, 'The Maverick' declared that he and his brother would make history on August 5th by participating in "the biggest combat sports in the world".
Logan Paul hopes to beat Ricochet and then immediately hop on a jet and fly to Dallas to witness his brother Jake Paul "knock out Nate Diaz". According to 'The Maverick', his upcoming bout with Ricochet would be "the most viral match in WWE history". And after Jake Paul potentially defeats Nate Diaz, he and his brother would jointly consume the glorious moments.
Fans react as Logan and Jake Paul lean against each other ahead of "the biggest" fights
ADVERTISEMENT
Article continues below this ad
Logan Paul cannot wait for August 5th to make history with his brother Jake Paul. While his brother would fight Diaz after the loss against Tommy Fury, Logan Paul promises to deliver a memorable performance at a sold-out Ford Field in Detroit. "Tomorrow, Jake and I make history by going back to back in the biggest combat sports in the world. First, I'll be wrestling at @WWE SummerSlam for a sold-out stadium of 45,000 people in Detroit," declared Paul with his heart and soul. Following The Maverick's post, a number of fans reacted to it.
"He's an Alcoholic, He's a Dr*g Addict": Conor McGregor Absolutely Destroyed as Potential Fight Gets Brutally Put Down by Jake Paul
August 03, 2023 03:13 pm EDT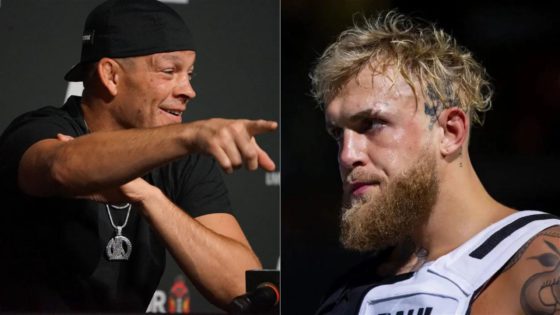 Jake Paul vs. Nate Diaz Stats: Age, Height, Weight, Reach, Net Worth, Record, and More
August 04, 2023 07:15 pm EDT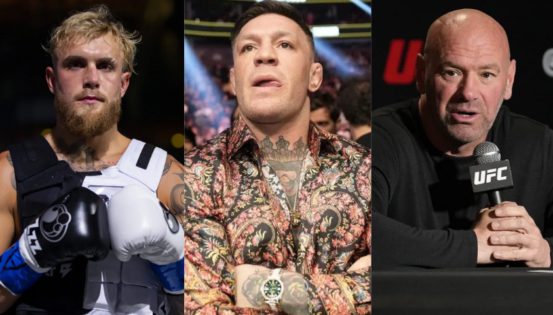 Conor McGregor Gets a Humiliating Dana White Reality Check As Jake Paul Takes Aim at UFC Star Ahead of Nate Diaz Super Fight
August 04, 2023 05:41 pm EDT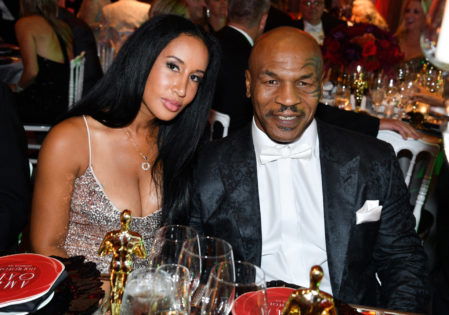 "I Didn't Ever Want You to be in My F**king Life": Mike Tyson Recalls Past Event Occurred While He Was Shopping With His Wife
August 05, 2023 10:22 am EDT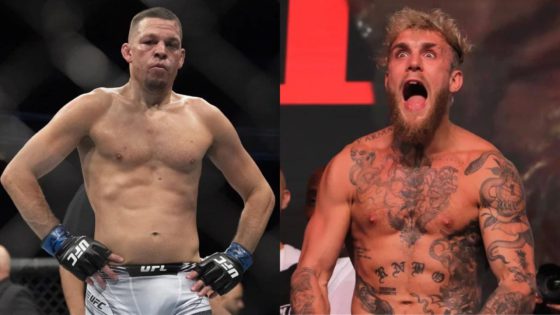 "I'm Dog-Walking That B**ch" – Jake Paul's Unhinged Smack Talk Against Nate Diaz Sees Fans Rally Against Loud Mouth YouTuber
August 05, 2023 11:37 am EDT
No sooner had Logan Paul posted the photos than a fan branded the duo as "this generation's John Cena and Muhammad Ali".
Meanwhile, one said, "Now just imagine if they both lose."
On the other hand, a user wrote, "Can't really compare a WWE fight to a real boxing fight against Nate Diaz".
ADVERTISEMENT
Article continues below this ad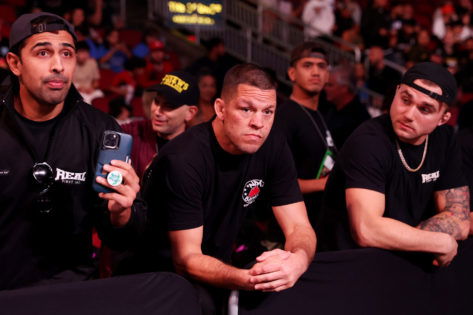 "I'm Surprised He Could Actually Comprehend What Was on the Hat": Nate Diaz Almost Gets Tricked Into Promoting Jake Paul's Company and Fans Are Having a Field Day About It
Likewise, one felt Jake, who recently penned an inspirational message to his fans, "is doing something way more respectable and cooler".
Finally, a fan lauded the two. "From YouTube to professional athletes big win," they said.