Mike Tyson
"Had millions and hung around with rappers," Rapper Tupac lauded Mike Tyson for not giving into the entertainment industry's habit of looking down on black rappers
Rapper Tupac Shakur had close friendship with former heavyweight champion of the world Mike Tyson.
Mike Tyson and rap icon Tupac Shakur were close friends in the 1990s. The heavyweight boxer devoted his 1996 bout against Bruce Seldon to the rapper, who was murdered just weeks before the fight. When asked about Tyson, Tupac called him the perfect out-of-city hero. The legendary rapper only had great things to say about Tyson.
Furthermore, he stated that people wanted him to be a different person, but Tyson always remained on the edge. Tupac believed that Tyson was disliked because of his unique personality. Tupac also stated Tyson was the only hanging-around rapper. He said, "He had millions and hung around with rappers." Tyson reached millionaire status as a black person and continued to treat rappers with respect and dignity. According to Tupac, most black people who became millionaires started treating rappers like white folks.
In a recent episode of his podcast, Hotboxin' with Mike Tyson, the former heavyweight champion discussed the rapper's bravery. Tyson's remarks on Shakur's boldness served as a reminder of the rapper's bravery and tenacity, as well as his friendship with the boxing legend. The rapper's death took a toll on Tyson's mental health.
Mike Tyson had visits from some of the biggest stars in Hollywood during his three-year sentence in an Indiana jail. Though the A-list guests undoubtedly generated a commotion within the prison, one star who received a surprise warm welcome from inmates was Tupac Shakur. Tupac will forever live in the minds of people due to his impactful music.
RELATED: "A blow he wasn't supposed to do," UFC legend points out 'soft blow' that broke mighty Mike Tyson against Evander Holyfield
Prime Mike Tyson was a Beast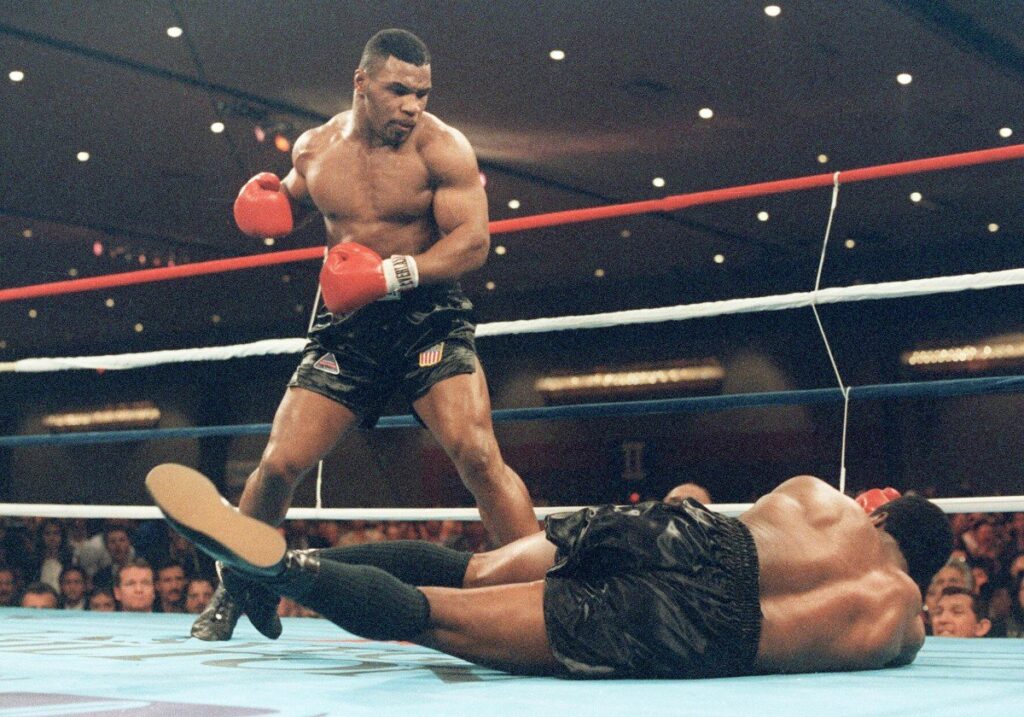 Mike Tyson started his boxing career at the ripe age of 15 years old. This short, powerful youth wasted little time blazing his path to heavyweight glory and became one of the world's most-known athletes. He became the youngest heavyweight champion after he won the WBA, WBC, and IBF titles, which he unified in succession.
At his pinnacle, he was known to be the baddest man on the planet, and he lived up to that reputation with fierce knockouts. After his three-year sentence in an Indiana jail, when Tyson got out of prison, he wasn't quite the same boxer. Nevertheless, he was still boxing's biggest star of that time.
Tyson is arguably the only person in the world who has managed to stay relevant in the combat sports world even after retirement. He continues to attend events and give his take on combat sports through his podcast.