Mike Tyson
Showdown: Chris Jericho Reveals How Special Match With Mike Tyson Almost Came Together
What could have been. Celebrities have gotten involved in wrestling in one way or another for decades now and the idea often makes sense. Finding the right kind of celebrity who is willing to get in the ring can be rather lucrative and it can be even better if the celebrity happens to be an athlete. AEW has certainly had their share of them and now we know what could have been.
Back in 2020, former world boxing champion Mike Tyson appeared at AEW Double Or Nothing, followed by an appearance on Dynamite for a confrontation with Chris Jericho. During an appearance on the AEW-some podcast, Chris Jericho revealed that he and Tyson almost had a cinematic New York Street Fight. Jericho said the two sides were deep in negotiations but the match never took place for unclear reasons.
Tyson seemed to have fun. Check out his time in AEW: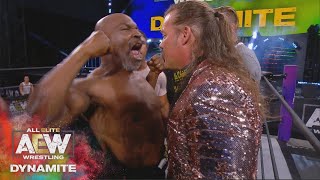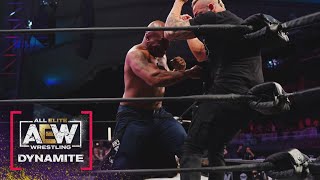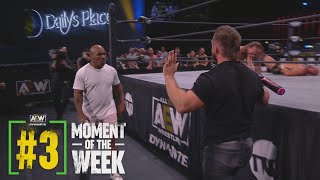 Opinion: This could have been an interesting showdown as Jericho is certainly a star and having Tyson in any kind of a fight could have been an attraction. While it would be hard to imagine this ended with anything more than Tyson punching Jericho out, I can imagine this turning into quite the entertaining ordeal. The cinematic stuff would let them do more than a few different things and that is how it should go.