Muhammad Ali
Sir Michael Parkinson's most memorable interviews
Sir Michael Parkinson's chat show career reaches back more than 50 years and spanned interviews with some of the biggest stars in the world.
Here are some of his most memorable guests:
– Muhammad Ali
"When people ask me who I most enjoyed interviewing, I'm unable to give them an answer", said Sir Michael.
"If they ask me who was the most remarkable man I ever met, I answer without hesitation – Muhammad Ali.
"I interviewed him four times – I lost on every occasion."
Their verbal sparring sessions provided some of the show's most memorable encounters and boosted ratings by millions each time.
"I'm not going to argue with you," Sir Michael told him during one animated discussion.
"You're not as dumb as you look," Ali replied.
– Sir Billy Connolly (1975)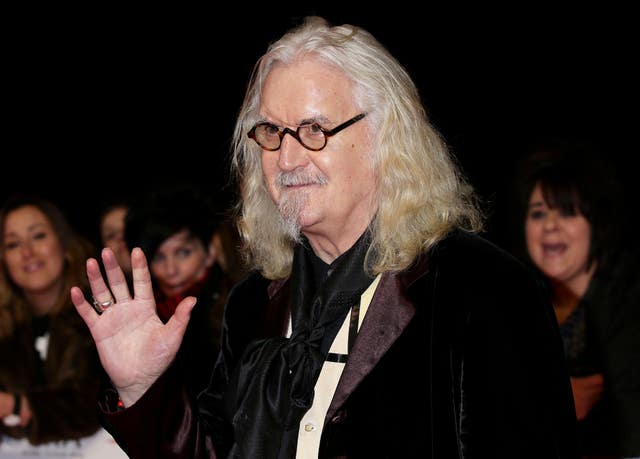 Sir Billy was an unknown making a living on the Scottish club circuit when Sir Michael gave him his big break in 1975.
The comic was reportedly recommended to the chat show host by a cab driver. Sir Billy had the audience in stitches with a string of gags and the TV appearance made him an overnight star.
He went on to make more appearances on the show than any other guest.
– Rod Hull and Emu (1976)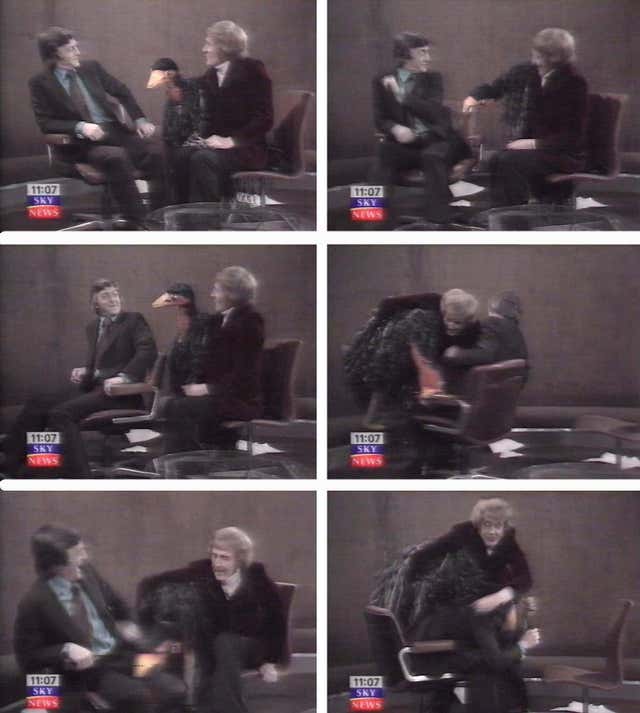 Sir Michael often joked that his career will always be remembered for "that bloody bird".
The puppet famously attacked Sir Michael, affectionately known as "Parky", on the chat show sofa, and wrestled him to the ground, with the clip being regularly repeated over the years.
– Kermit the Frog and Miss Piggy (1978)
Sir Michael had better luck with his next puppet-based interview.
In a comical exchange the presenter confessed he was "madly in love" with Miss Piggy, and the pair cuddled up together much to Kermit's apparent discomfort.
At one point, Sir Michael asked Ms Piggy:  "What's it like being a sex symbol?
"It's a deep responsibility to be a taste-setter in fashion, to be a sex symbol and to be a pig superstar," she replied.
– Sir Paul McCartney (1999)
Macca fulfilled a 25-year-old promise when he appeared on Parkinson.
The TV presenter agreed to be pictured on the cover of the 1974 Wings album Band On The Run if the Beatles star returned the favour by being a guest on his chat show.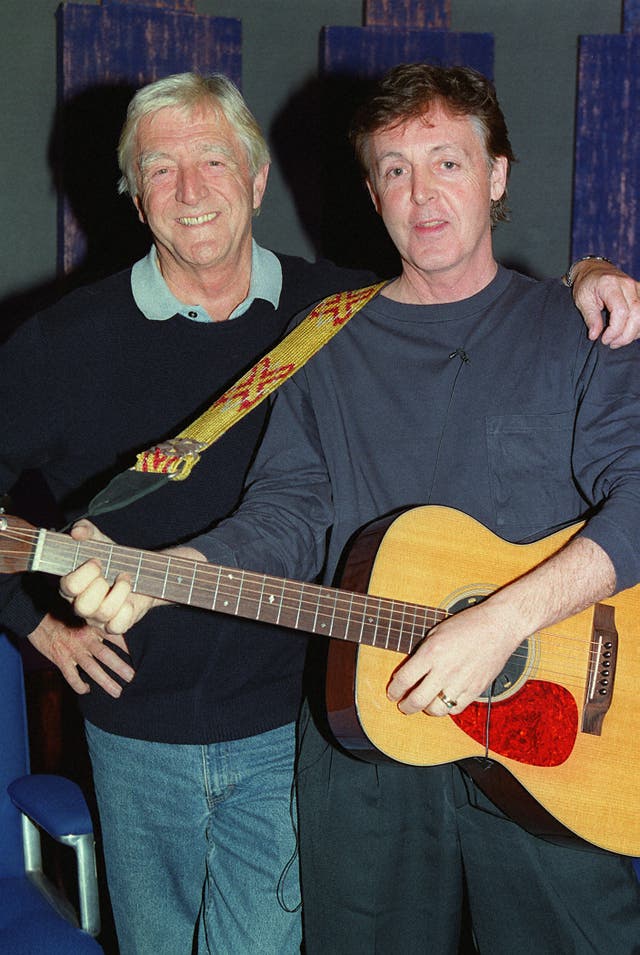 Sir Paul said: "I owed him one. It's been a long time coming but this is it."
Landing the interview was a coup – it was the former Beatle's first major TV appearance since the death of his wife Linda the previous year.
– Meg Ryan (2003)
The actress was Parkinson's most frosty interviewee.
She took offence at his questions about her risque film In The Cut and she sat stony-faced, gave one-word answers and ignored fellow guests Trinny and Susannah.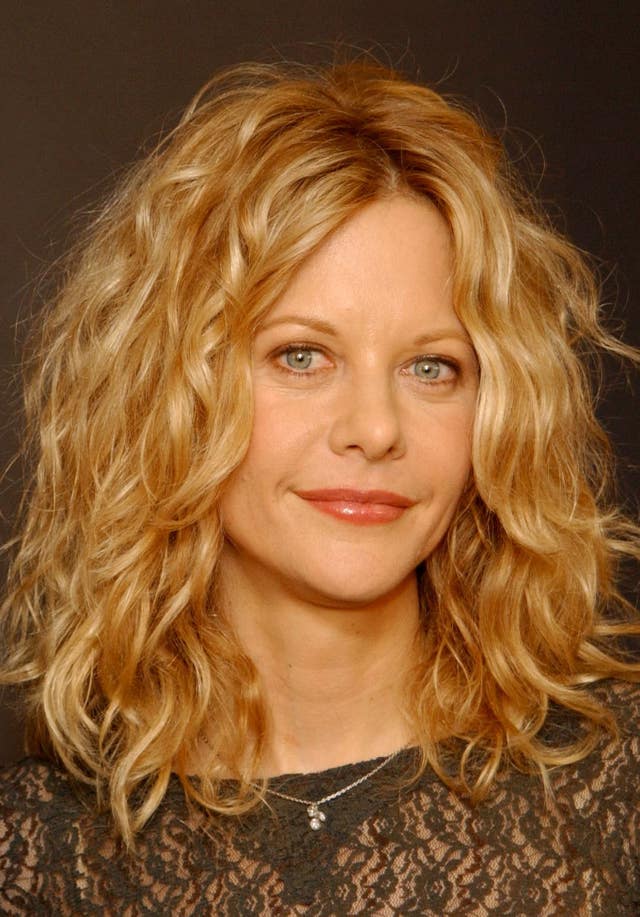 When Sir Michael asked in desperation what she would do if she were conducting the interview, she snapped: "Wrap it up."
He later called her "an unhappy woman", while Ryan called him a "nut" and said he had spoken to her "like a disapproving dad".
However, in 2021 Sir Michael apologised to Ryan over their infamous encounter in 2003.
Speaking to the Radio Times, he said: "I wish I hadn't lost my temper with Meg Ryan. I wish I'd dealt with it in a more courteous manner.
"I was quite obviously angry with her and it's not my business to be angry towards the guests. I came across as kind of pompous and I could have done better."
Asked what he would say to Ryan if he saw her again, he added: "I'm sorry. But you must understand that you played a part in it, too. Neither of us were on top form, and we were both discomforted."
– Sir Tony Blair (2006)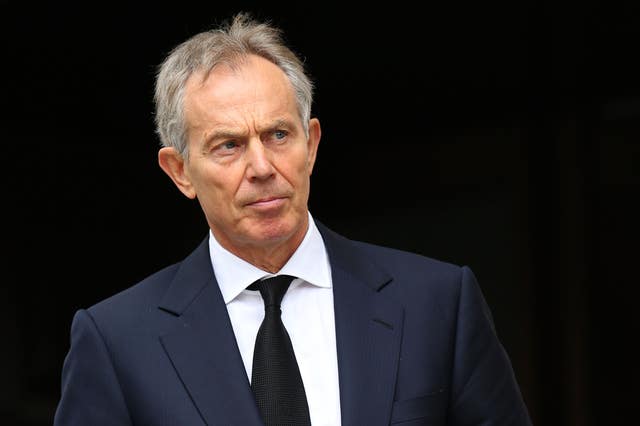 Sir Michael's interview with the then prime minister made headlines when Sir Tony said God would be the ultimate judge of his decision to go to war with Iraq.
The comments sparked fury among the families of soldiers who died in the conflict.
– Dame Helen Mirren (1975)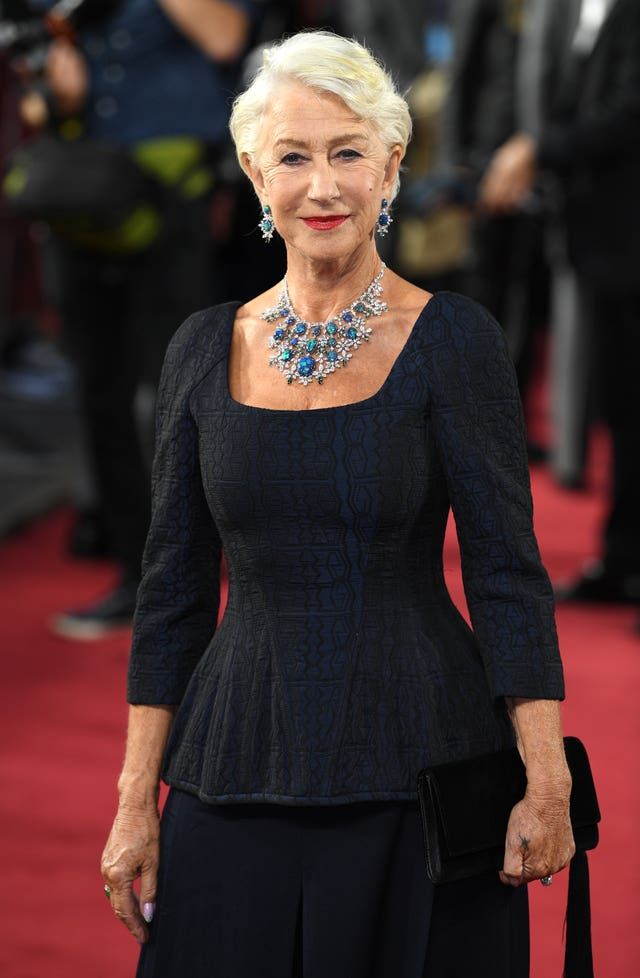 Sir Michael faced criticism after his interview with Dame Helen in 1975 was branded as allegedly sexist.
The broadcaster introduced the actress on the show as the "sex queen" of the Royal Shakespeare Company before quoting a critic's description of her as projecting "sluttish eroticism".
During the interview, Sir Michael asked the then-30-year-old if her "equipment" distracted audiences and if serious actresses can have "big bosoms".
Dame Helen later described him as a "sexist old fart" and the encounter as "enraging".
Despite the dawn of the #MeToo era and a change in social standards, the broadcaster declined to apologise fully for the interview.
Speaking on Piers Morgan's Life Stories in 2019, Sir Michael said: "I feel it's of its time, and of its time it's embarrassing. It was over the top, absolutely so."
When Morgan suggested the comments were sexist, Sir Michael replied: "Well, maybe. But nobody got hurt, nobody died."