Mike Tyson
"None of This Would Have Happened"- Mike Tyson Gets $30M Credit for Jake Paul Success After 3 Years
Mike Tyson, whose name is synonymous with boxing greatness, is a true legend in the sports world and beyond. His quick ascent from a turbulent youth to becoming the youngest heavyweight champion in history enthralled million boxing fans worldwide. Yet, his journey has been marked by triumphs and tribulations, earning him admiration for his resilience.
What did Jake Paul say hailing the boxing great?
Sitting with Tyson in a recent YouTube interview made Jake Paul remember his historic dominant triumph that came against Nate Robinson. While talking with Tyson, Paul laid his thoughts straight as he had to confess something to 'Iron Mike'. Being appreciative of the legend, he said, "Man, you are an amazing person man! I want to say that thank you for the opportunity that you gave me to be on the Nate Robinson card because none of this would have happened without that opportunity."
Apparently, Jake Paul seemed to thank Mike Tyson for the life-changing opportunity by putting Paul on the card. He shed light on the same event where the Mike Tyson vs. Roy Jones Jr. exhibition fight took center stage. In fact, Tyson displayed a show of generosity since he humbly shed light on the fact how capitalizing on the opportunity is the key in the realm of combat sports. But the history of that bout has a lot to tell.
Jake Paul's road to success started back in 2020
On November 28, 2020, former NBA player Nate Robinson and YouTuber-turned-boxer Jake Paul engaged in their highly awaited boxing battle. The contest was on the undercard of the exhibition fight between Roy Jones Jr. and Mike Tyson. The fight was a spectacle, with Robinson making his professional boxing debut, while Paul had one previous bout under his belt.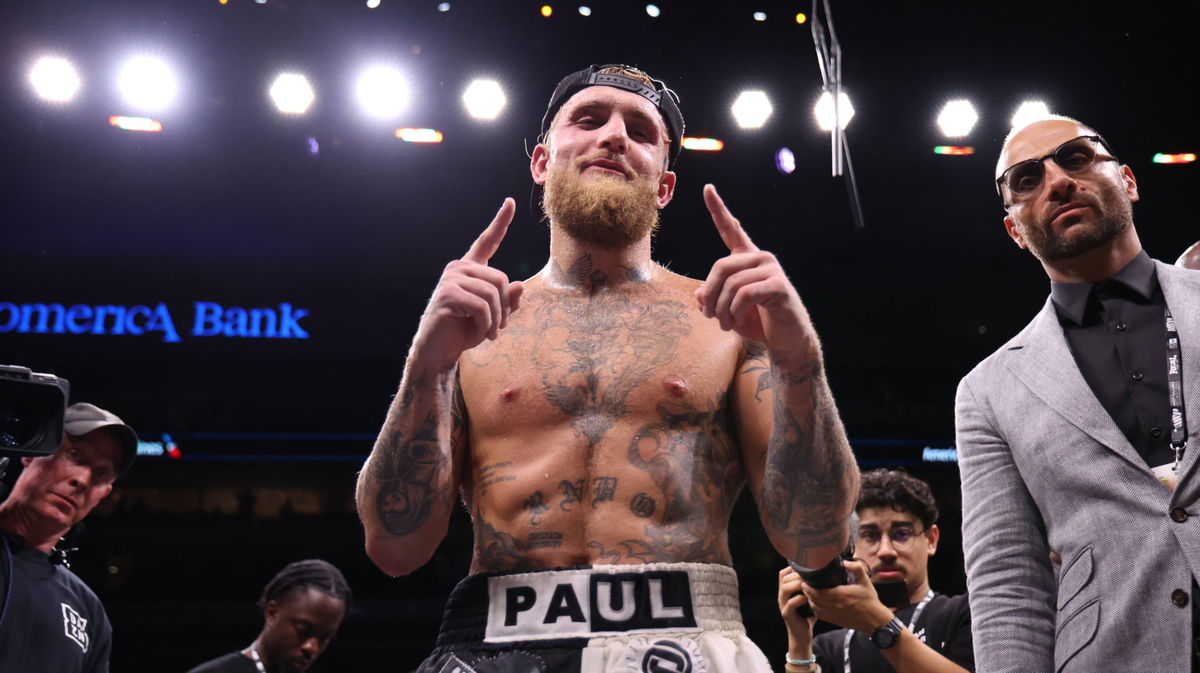 However, Paul had the advantage in terms of training and expertise right away, as was evident. In the second round, Jake Paul connected with a strong right hook that knocked Nate Robinson to the ground. Robinson struggled to get up but was counted out by the referee, resulting in a knockout victory for Paul.