Mike Tyson
"You Laugh at Fu**ing Me?" – Days After Desperate Pleas for Mike Tyson's Help, UFC's First Heavyweight Champion Drops a X-Rated Bomb on Chael Sonnen
The allure of combat never fades! These quotes appropriately justify the story of the first-ever UFC world heavyweight champion, Mark Coleman. He is prepared to return to the realm of combat sports after facing a dreadful phase in his life. His upcoming boxing bout against Montell Griffin has generated an immense amount of hype among fans and pundits alike. Even more intriguing was his transformation, where he displayed enormous dedication and expressed his desire to learn more from boxing legend Mike Tyson himself.
While 'The Hammer' was toiling hard to reach the zenith of fitness, a story recently popped out on social media. Well, Coleman recently called out another UFC legend, Chael Sonnen, through social media. But why did it all happen?
Mark Coleman shot salvos at the 46-year-old
Mark Coleman, who frequently tends to showcase his training regime in front of the fans on social media, had an utterly blunt statement to make. He turned to his Instagram handle, where he targeted Chael Sonnen, and that too was for a fight. Perhaps the message was in response to Sonnen's deeds from the past.
He quoted, "Whats up? Chael P Sonnen. P for fu*kin P*ss. My fans just pointed out you were laughing at me. I don't like being laughed at brother. You are just a fu*kin dumb casual. You laugh at me. Let us fu*kin do this Chael. Muay Thai, I will drag down you. Wrestling, you know what happens their easy fu*kin money. Boxing I will knock you out. The grand dady, MMA I will fu*kin ground and pound the sh*t out of you and you know it."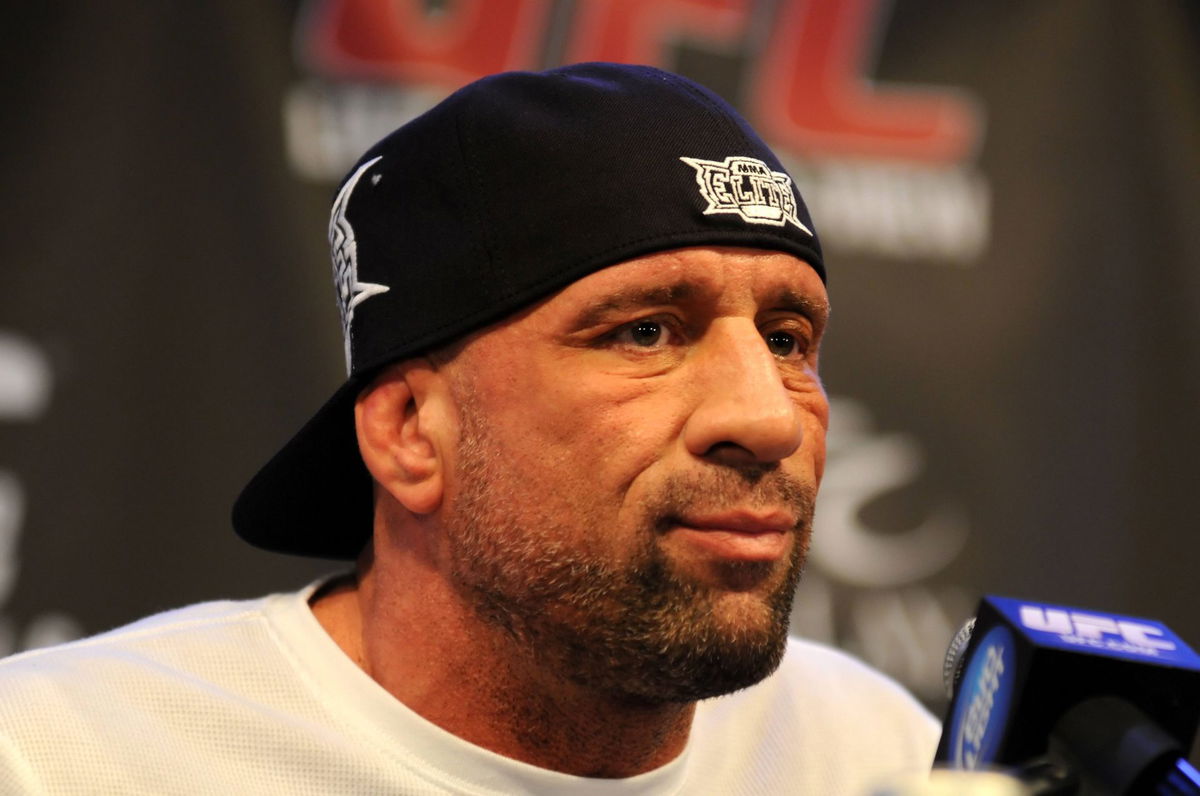 Further expressing his aggression, he quoted, "I take on anybody anytime you know that. Any one, many of them. Wand Silva wasn't scared. You were scared of him that is why you called me. Remember! You called fu*kin me to help you out. Because I am the fu*kin man and still I am the man. I am putting 12 hr a day brother. I will turn it up more if I have to. Lets do it Chael P. You laugh at fu*kin me ? Fu*k yourself. Coward."
In the realm of combat sports, it was definitely not new to see a legend challenge another legend. In fact, Coleman seemed desperate while shooting salvos at the 46-year-old. While the first page of a brand new tale has been written, its next phase would be interesting to anticipate. However, Coleman must be focusing more on his comeback as a boxer. For which he once sought help from his hero, 'Iron Mike'.