Muhammad Ali
Multi-Millionaire comedians Joe Rogan and Louis CK draw parallels to Muhammad Ali's fear of getting into ring and performing standup comedy on stage
Fear and honesty remain essential aspects in comedy, according to Louis C.K. He used the example of Muhammad Ali to explicate his point on an episode of JRE.
Louis C.K. and Joe Rogan had a marvelous episode on the JRE. The duo spoke about road stories and the process of writing. Furthermore, they spoke about stand-up blunders, comedic inspirations, and the anxiety invoked by stage fright that stand-up comedians face. Louis also revealed his knowledge about combat sports in the episode.
Rogan asked the comedian to talk about the current status of stand-up comedy or comedy in general. Louis responded that comedians needed to defend the art regularly. Subsequently, defending art should come in the most honest manner. Furthermore, C.K. used the story of Muhammad Ali to express his point. "Muhammad Ali's fear of getting into a ring and Ali was very honest when it came to certain questions like does he get nervous." Louis pointed out that fear and honesty could bring the best out of a comedian like they did for Ali in the boxing ring.
Ali would admit to feeling nervous before any fight started, particularly before the bell rang. Sheer instinct would overcome the nervousness once the match started for Ali. Louis further attributed this nervousness to having been caused by the nerve-wracking waiting before the match. Similarly, C.K. then drew a direct parallel to this nervousness with the stage fright that stand-up comedians faced.
Rogan and C.K. shared the sentiment that waiting before a stand-up comedy performance remains gruesome. They stated how the anxiety fog disappeared once the comedian began his performance. This is again similar to the way fighters go into their flow state once they enter the ring.
Joe Rogan has huge praise for Sean O'Malley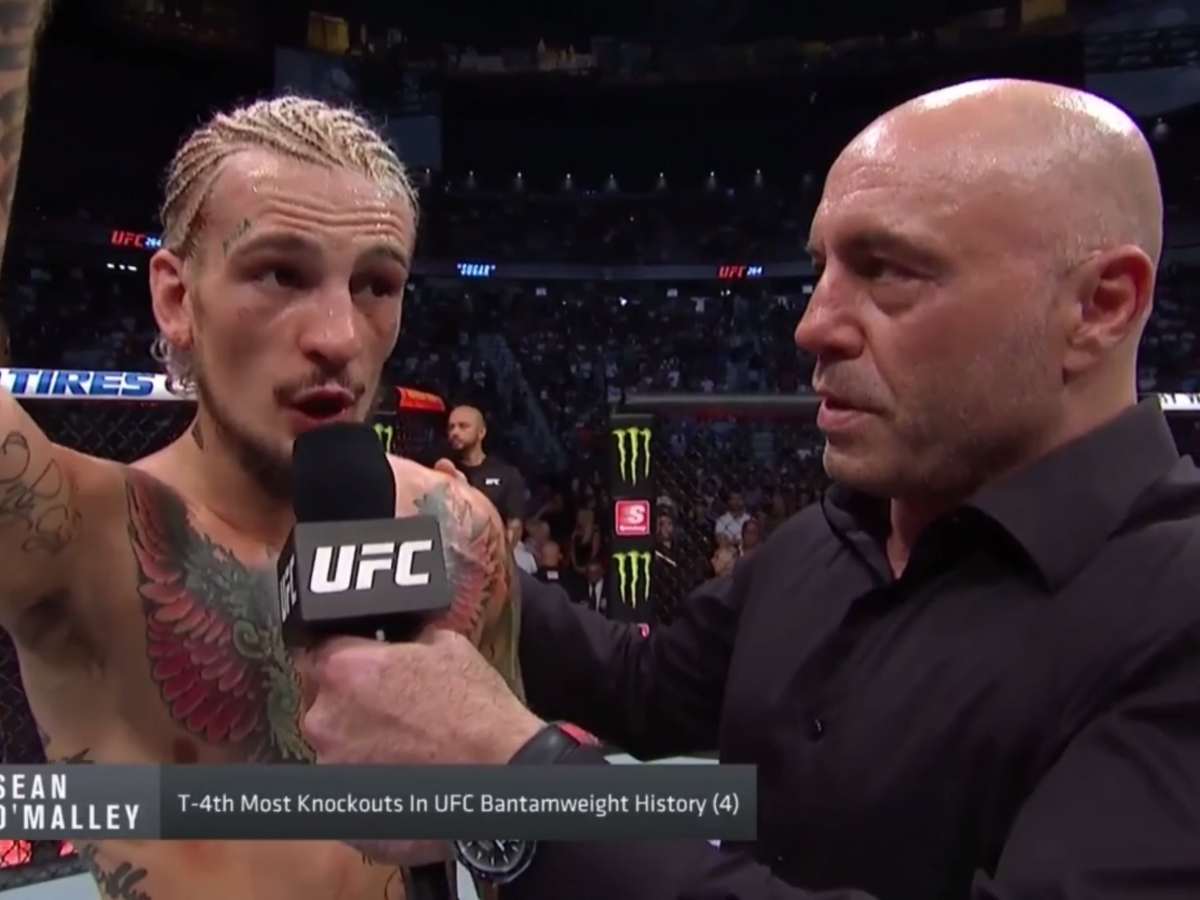 Joe Rogan said Sean O'Malley had a perfect right hand that helped him win the bantamweight championship at UFC 292. Furthermore, Daniel Cormier said it was similar to Conor McGregor's famous KO over Jose Aldo in terms of abrupt swiftness.
Joe Rogan stated that O'Malley is special in terms of his intelligence and his ability to land precise strikes. When Rogan initially met O'Malley, he assumed Suga had some martial arts background because of his kicks. O'Malley impressed Rogan after he realized he learned everything at once instead of gradually improving his skill set.
People recognize Khabib Nurmagomedov as a top UFC fighter with a keen eye for good fighters. Similar to Rogan, Khabib also had huge words of praise for Suga. Khabib said in 2022 that he expected great things from O'Malley in the future. Almost a year later, he became the bantamweight champion.