Muhammad Ali
Not Boxing, but MMA Saved Muhammad Ali's Grandson From Alcohol and Drugs Reveals Biaggio Ali Walsh
The grandson of Muhammad Ali, Biaggio Ali Walsh, is already a part of combat sports. However, Ali Walsh didn't take up boxing like his grandfather; instead, he chose to have a career in MMA. Currently, he is signed to PFL and has earned some impressive victories in amateur fighting. For Ali Walsh, MMA is a sport that changed his life for the better. He began his sports career as a footballer but later decided that he did not want to be a professional footballer.
Things took a different turn when he had nothing to do in life. Back then, Ali Walsh felt that his life had no purpose and engaged himself in drinking and doping. However, after struggling with his directionless life, Walsh landed at the Xtreme Couture gym in Nevada, which eventually took him into the world of MMA. Let's dive deeper to find out more about how MMA changed the life of 'The Greatest's grandson.
Biaggio Ali Walsh details about how MMA changed his life
Ali Walsh had excelled in college football; however, he failed to secure a spot with the leading teams. Later, he faced an uncertain future in Las Vegas. Back then, all he had was a popular surname. The vibrant nightlife of Las Vegas pushed him into a dark world where he became addicted to alcohol and, subsequently, substance abuse. Later, it was MMA that gave him a new life.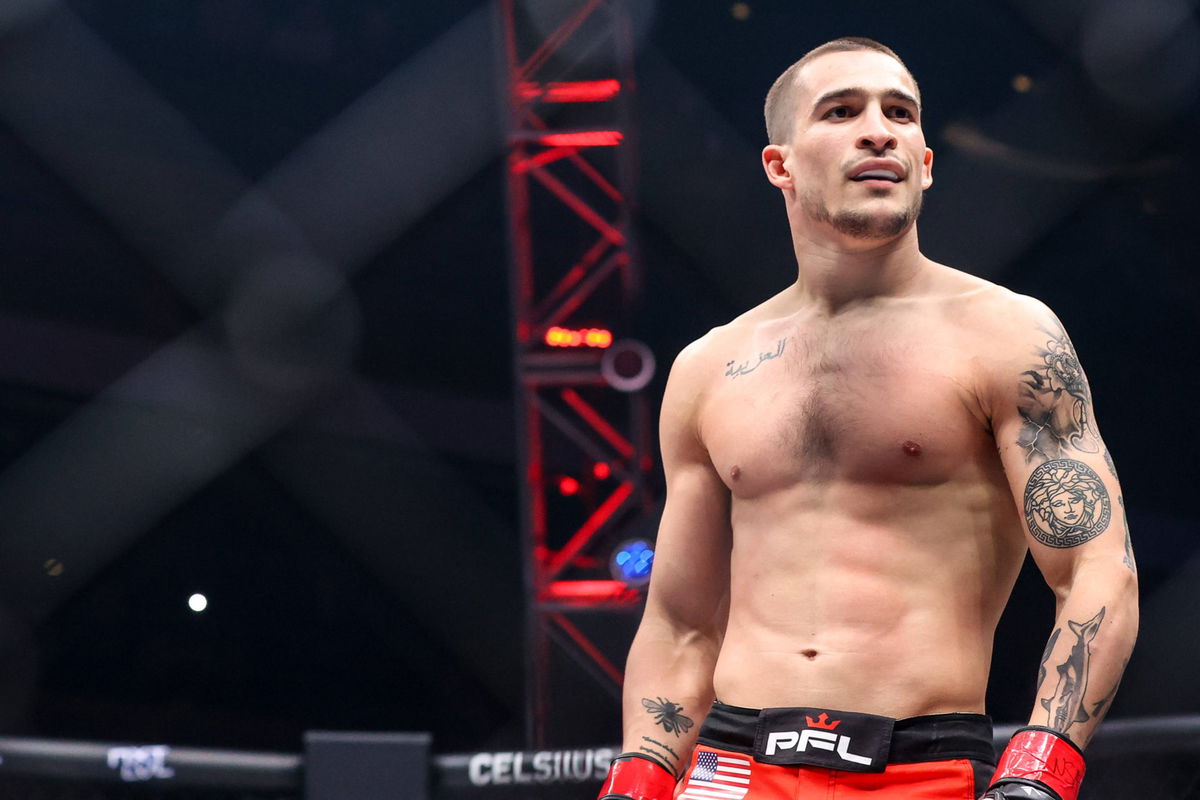 Ali Walsh said to Mirror Fighting, "I was doing a lot of stupid stuff, going out, trying dumb stuff and when I found MMA, it gave me something to look forward to. I would go to the gym and record my sparring. I'd want to improve on the sparring and in a sense I think this sport changed my life in a way." Now he believes that his grandfather would be proud of him for finding his passion in MMA.
The journey is not an easy one
Though the 24-year-old acknowledges the significance of being Muhammed Ali's grandson, he doesn't view it purely as an advantage. To him, it's a double-edged sword. 'The Greatest' stands out as the most prominent heavyweight boxer. Moreover, he was one of the most important sports icons of the 20th century. Consequently, the weight of expectations bears heavily on him due to his legendary lineage.