Mike Tyson
After Impressing Mike Tyson During Training Camp, Francis Ngannou Remains Unfazed by Khabib Nurmagomedov's Prediction for Tyson Fury Fight
In the culmination of long-awaited anticipation, the imminent crossover bout between heavyweight boxing sensation Tyson Fury and former UFC Heavyweight champion Francis Ngannou has seized the spotlight. Set to unfold in October of this year, this showdown has managed to captivate both the realms of UFC and boxing, drawing avid enthusiasts from each camp.
In preparation for this momentous shift, Ngannou has enlisted the guidance of none other than the legendary Mike Tyson himself, seeking to harness his experience and expertise to refine his boxing finesse. Tyson's involvement hasn't gone unnoticed. During a training session, 'Iron Mike's' insights were also candidly shared revealing that he was quite impressed with 'The Predator'. However, a shadow of doubt has been cast by none other than retired MMA legend Khabib Nurmagomedov.
Khabib Nurmagomedov shares his perspective on Tyson Fury vs. Francis Ngannou
In an interview with SkySports, the former lightweight champion did not give Ngannou much of a chance against Fury. According to him while the Cameroonian has a chance in MMA, he would not hold up against Fury in a boxing match.
"Tyson Fury, this guy is the best right now. I think Tyson Fury is on a different level in boxing. If they fight in MMA, of course, Francis Ngannou has a chance… If they fight in UFC, Tyson Fury has not much of a chance." he said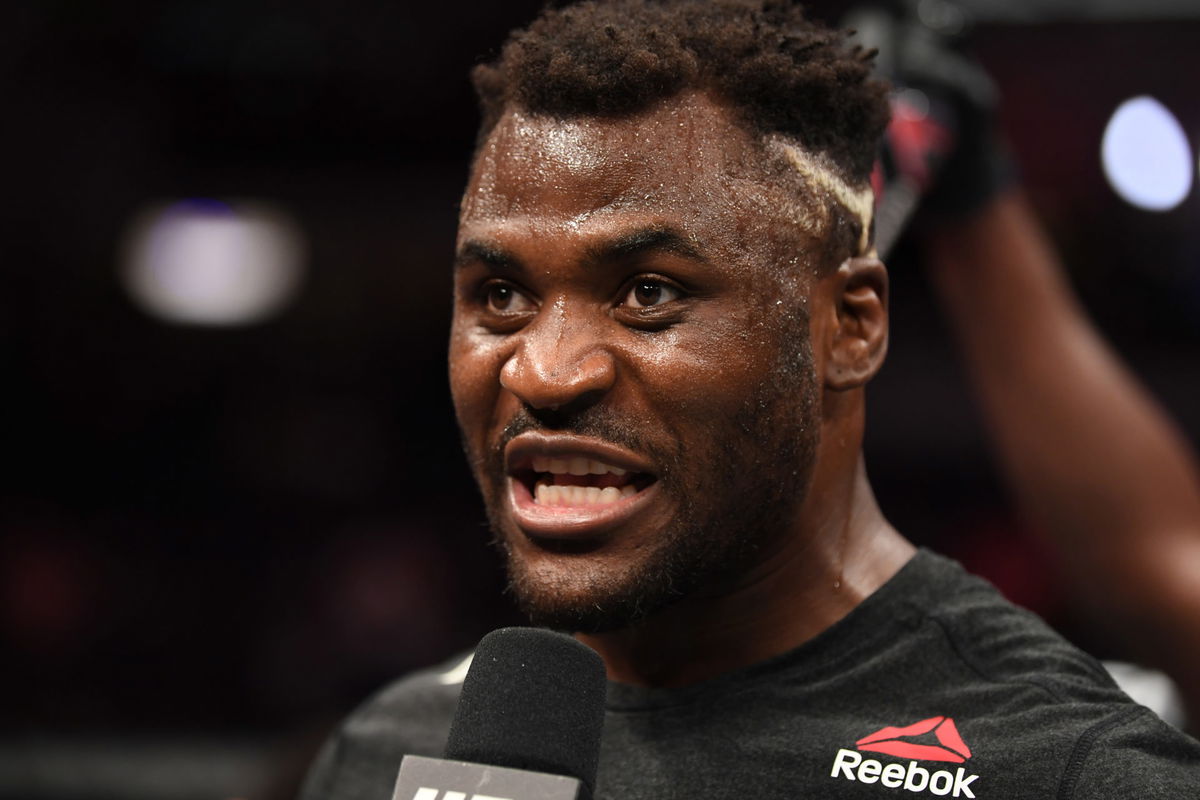 The lightweight legend's take is one that has echoed the sentiment of many fans and boxing enthusiasts. Despite this feedback, Ngannou himself has maintained a level-headed stance. Moreover, he also countered 'The Eagle's' take on this fight and was not shy to call out Nurmagomedov.
Ngannou's confident retort: A calm rebuttal amidst Khabib's assessment
In a recent episode of Hotboxin' along with Tyson, Ngannou was asked about what he thought about Nurmagomedov's assessment. He asserted that each individual possesses the right to express their own viewpoint, acknowledging the diversity of perspectives. Moreover, Ngannou implied that there are multiple possible outcomes, emphasizing that the Russian's prediction is his personal assessment.
"Everybody has a right to say his opinion, you know. It's going to be one way or another. That is his opinion. You have to wait until the fight and see what's going on. That's the only way to find out." said Ngannou.