Mike Tyson
"I did mushrooms dude," High Mike Tyson was hilariously trolled about childhood education by comedian Bill Burr for failing to read '2020'
Comedian Bill Burr hilariously roasted MIke Tyson during a podcast episode. Burr has a history of roasting anyone including the most intimidating ones.
Mike Tyson remained one of the most intimidating fighters in history during his prime. He had a fearless attitude when it came to life and fighting. No one joked around with him or said anything offensive to his face. Furthermore, even after retiring from boxing, most people still fear him. However, unlike other people, famous comedian Bill Burr doesn't seem to get fazed by Mike Tyson.
In an old episode of Hotboxin' with Mike Tyson, Burr repeatedly roasted Tyson to his face. After consuming some psychedelic mushrooms, Tyson became high and mistakenly said 2000 instead of 2020. Burr corrected him while joking about "Brownsville Schools," a jab at Tyson's childhood education. Tyson hilariously responded, "Billy Boy, Oh Billy, I did mushrooms dude," instead of getting triggered. Imagine the chaos if Tyson raged at Burr.
Furthermore, the mushroom tends to make Tyson calmer and a bit disoriented at times, which he has expressed before. Subsequently, Burr talked about comedy gigs for men newly released from prison, eliciting laughter from the audience. However, the only person who yawned was Tyson which prompted Burr to confront him about it.
Tyson said that his yawns happened because of the mushrooms he ate, and he got roasted once again by Burr. Subsequently, Burr roasted Tyson again about his fashion sense, which made everyone on set laugh again. The no-filter attitude of Burr ultimately did not rub Tyson the wrong way.
Mike Tyson speaks about being part of Francis Ngannou's journey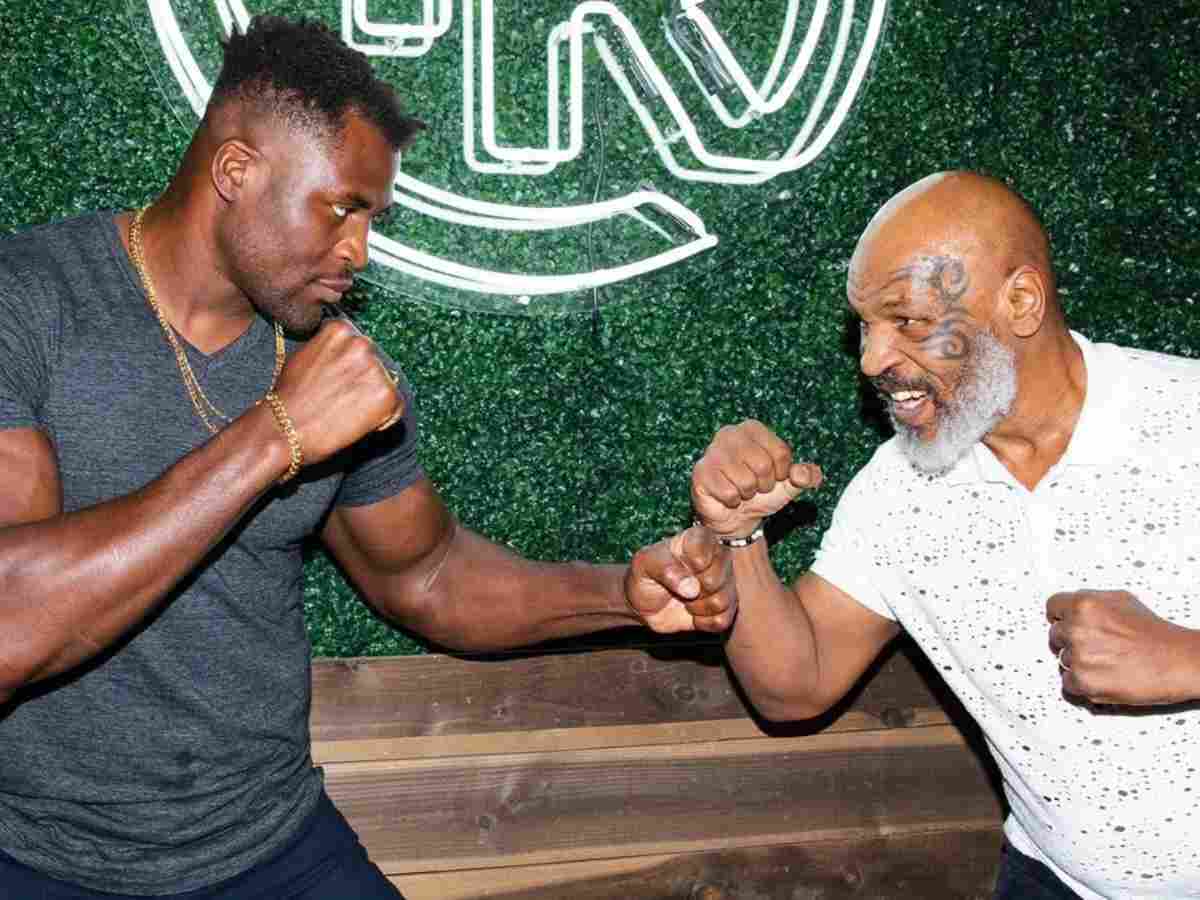 The long-running rivalry between Francis Ngannou and Tyson Fury has reached a new level of intensity. As the two heavyweight titans gear up to fight in Riyadh, Saudi Arabia, both fighters look in tip-top shape.
Mike Tyson's return to the ring as a coach ignited interest in the upcoming crossover boxing bout. The boxing legend took over as Ngannou's coach for his upcoming bout against Fury. Tyson will hope to make a positive impact by helping Ngannou gameplan effectively against "The Gypsy King."
Earlier this week, Mike Tyson posted a video on his official X Twitter account. In the post, Mike Tyson stated that he wanted to share his experience training Ngannou and his ultimate goal related to the story. Only time will reveal if Ngannou and Tyson could shock the world.