Muhammad Ali
"They Are Better Than You": Floyd Mayweather Excluding Muhammad Ali and Mike Tyson in His Controversial Top 5 List Still Triggers Many in Boxing World to Date
Floyd Mayweather is one of the most influential figures in the sport of boxing. The undefeated 50-0 boxer has changed the style of defense for a lot of boxers and has even contributed towards changing the definition of 'greatness'. So, it's apparent that his opinion will also hold a lot of significance. At least when it comes to his top 5 list of the all-time greatest boxers. For the past few months, his list has surfaced online numerous times, which has spurred the internet again and again.
So back in February of this year, Mayweather hopped onto FatJoe's Instagram Live where he asked 'Money' to name four boxers other than him who he considers to be great. He said, "We've got to go Pernell Whitaker. I'mma go Roberto Duran, man you put me in a tight predicament.". Then he stated, "I've got to go Larry Holmes." For the last name, he said, "Aaron Pryor, the only reason why Aaron Pryor lost a fight was because of drugs." The fans could not hold back and made their opinions known.
Fans talk about the top 5 list of Floyd Mayweather
In a Facebook post made by MMA Leader, the fans are not happy that Mayweather chose to leave out other great boxers like Muhammad Ali, Mike Tyson, and many more. So the fans decided to slam down 'Pretty Boy' for his controversial opinion about his choice of best fighters. Before this, recently fans also called Mayweather "arrogant" for his 14-year-old interview.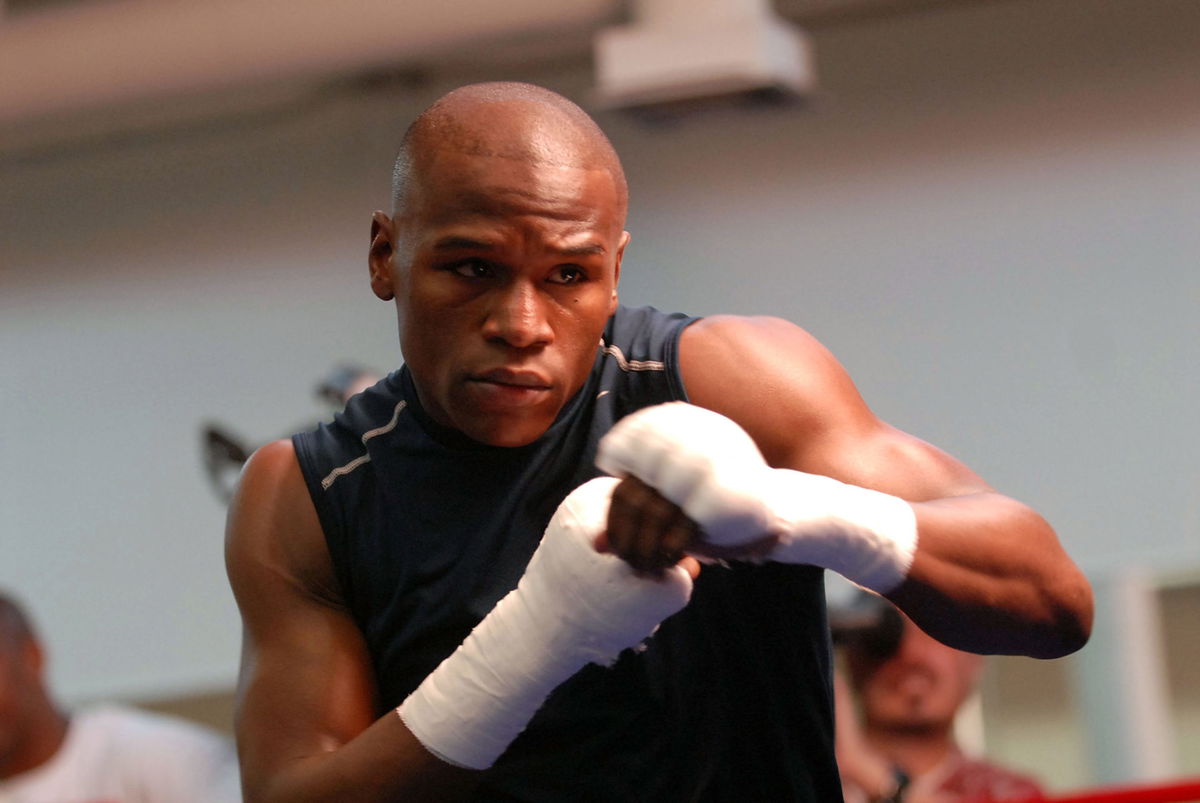 One of the fans stated that he can only agree with Roberto Duran on the list. Besides that, he doesn't agree with any other name in Mayweather's top 5 list. They wrote, "The only fighter I agree with floyd on is Duran other than that floyd changes his mind so much lol".
Another fan remarked that Mayweather didn't try to mention Mike Tyson, Muhammad Ali, and Manny Pacquiao because of his own insecurity. They wrote, "U did not select mohammad Ali, Mike Tyson, and Manny Paquiao because U know better that they are better than you.. Mr running man".
One fan stated that there's no top 5 boxers list that wouldn't contain the names of Ali and Tyson. So they disregard this top 5 list. They wrote, "Muhammad Ali dan Tyson must be in top five….if you forget this person, you are not boxer fans or true boxer".
A fan stated that Mayweather's opinion should be respected. In the next breath, the fan mentioned that Mayweather isn't part of his list. They wrote, "That's his top 5. We gotta respect that. He's certainly not in my top 5 though."
A Facebook user stated that he didn't even mention the great fighters who deserve a place. They wrote, "Jajajaja give me a break… He left out most of the greatest!!!"