Mike Tyson
Mike Tyson's $160 million worth cannabis brand gifts Snoop Dogg a custom ear chain uniting icons of marijuana culture
Mike Tyson gifts legendary rapper Snoop Dogg an ear chain as he promotes his own marijuana brand.
Mike Tyson spent most of his time after boxing building up businesses, which generated a lot of profit for the universal icon. Tyson has used his popularity to promote his different businesses and one of them is marijuana.
Tyson ventured into the cannabis industry in 2016, establishing a 40-acre cannabis ranch in California. Over the years, he has diversified his cannabis offerings and created a healthy customer base. Other than that, Tyson and Evander Holyfield have also collaborated on a range of cannabis-infused edibles that pay homage to one of Tyson's most infamous moments. Under Tyson's cannabis brand, Tyson 2.0, they introduced "Holy Ears". These are THC-infused gummies shaped like ears.
Tyson's company is doing pretty well financially and it seems like they know exactly how to market their products. Recently, Tyson 2.0 gave legendary rapper Snoop Dogg an earring from Tyson as a gift. Given Dogg's online presence and history with marijuana, it's definitely a great idea to attract new customers.
Within this venture, the 56-year-old Tyson is said to be reaping approximately £500,000 monthly. This is because of his diverse cannabis enterprise encompassing premium strains, edibles, and extracts. The ambitious 'Iron Mike' is currently in the process of developing a sprawling 418-acre cannabis-themed resort. He has grand plans for a music festival poised to rival Coachella, along with the world's longest lazy river for entertainment.
Mike Tyson praises Snopp Dogg's ability to smoke weed 
Snoop Dogg is renowned for his connection to cannabis and his openness about smoking in public areas. Moreover, at the age of 50, the rapper still outpaces many younger individuals when it comes to his expertise in consuming marijuana.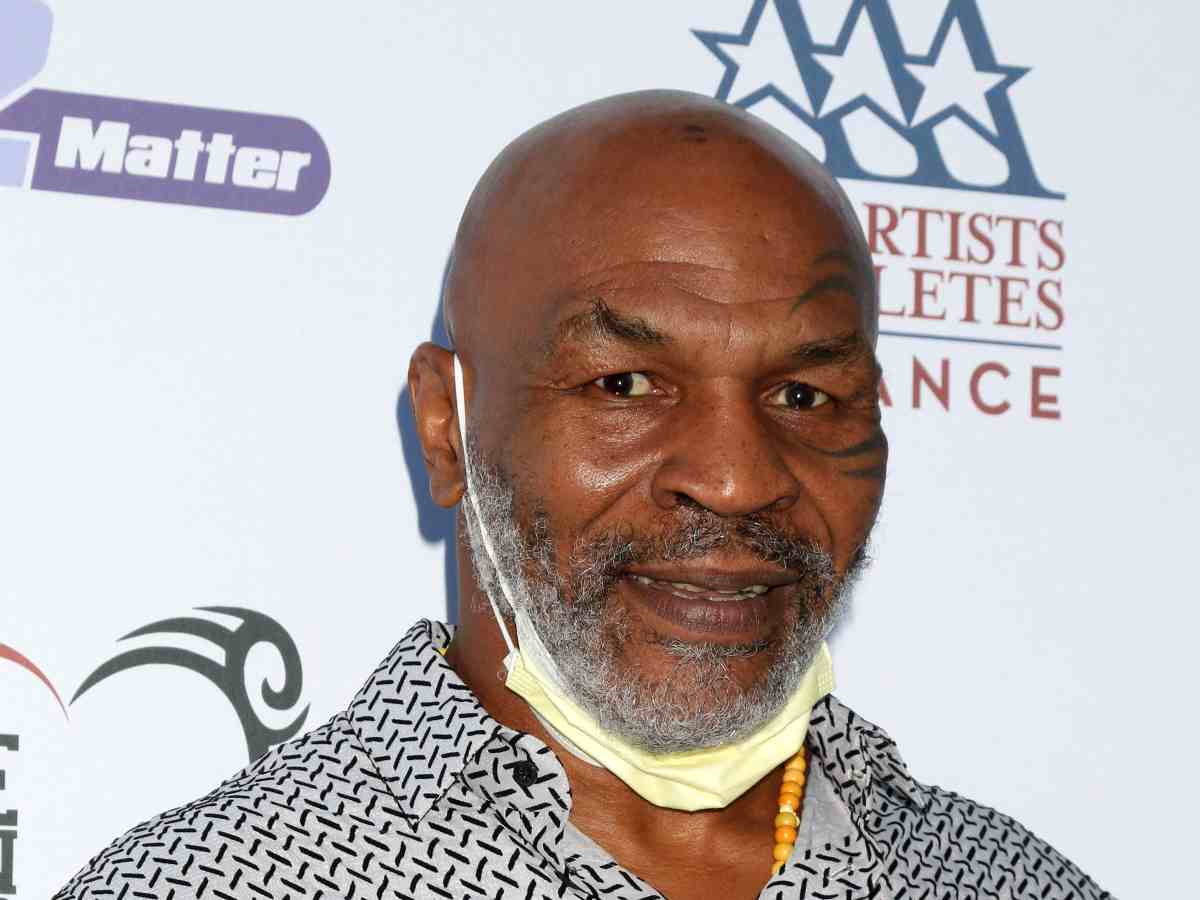 During the Million Dollaz Worth of Game podcast on March 20, while promoting his ear-shaped edibles called "Mike Bites," boxing legend Mike Tyson engaged in a discussion about a potential smoking competition involving Tyson, Gillie Da Kidd, and Snoop Dogg.
While describing his experience with smoking with Snoop Dogg, Tyson revealed that if someone were with Snoop and they were in a competition, Snoop wouldn't engage in conversation. He would simply recline, smoke, and outperform his competitor. There would be no talking; he would just dominate the competition.