Muhammad Ali
"He Would Die for This SH*T": Mike Tyson Gets Teary-Eyed While Talking About Muhammad Ali's Never Give Up Attitude In Forgotten Clip
Muhammad Ali is the inspiration of the youngest heavyweight champion, Mike Tyson. Born in 1966, Mike Tyson idolized 'The People's Champion,' Muhammad Ali, from a young age. Moreover, his love fosters to date as 'Iron Mike' cannot hear anything against the legendary Ali. He even branded Floyd Mayweather as "delusional" for claiming to be better than Ali.
However, in a recently resurfaced video that's making waves on social media, boxing legend Mike Tyson gets emotional while discussing the indomitable spirit of Muhammad Ali. The video, a hidden gem from the archives of the YouTube channel "Iconic Fighting Moments," offers a raw, unfiltered look into Tyson's admiration for Ali. Not only does he portray his deep reverence for Ali, but he also tells how he is different from him.
Mike Tyson made a promise to Muhammad Ali
In the clip, Tyson doesn't hold back as he describes Ali as a "giant," a "savage," and "a different breed of person." Iron Mike goes on to say, "He's not like us; he would die for this sh*t. I'm not gonna die for this sh*t.  Tyson further elaborates on Ali's fortitude stating that Ali was "tough as nails."
He says, "Especially anything with intentional fortitude, he was as tough as nails. If knocked down, he would get back up and fight you to the death." He would get knocked down, but unlike others, Ali would "get back up and fight you to death." It's a testament to Ali's never-give-up attitude that Tyson so deeply admires.
Moreover, the tale of 'Kid Dynamite' and 'Ali' goes back to his childhood. At 14, he witnessed Ali's first loss due to an early stoppage while watching the Ali vs. Holmes fight on closed-circuit TV with his mentor, Cus D'Amato. Devastated at seeing his hero suffer, Tyson reportedly spoke to Ali the next day, vowing to make amends for the loss.
How 'Iron Mike' avenged Ali's loss
In 1988, Mike Tyson knocked out Larry Holmes, marking it as his most "underrated KO." This fight was Tyson's fifth title defense. The pre-fight atmosphere was charged. Holmes boasted a stellar career, with 20 title defenses and a 48-0 record before his loss to Michael Spinks. Tyson fought Holmes for a personal reason: to avenge Muhammad Ali's loss to Holmes. Tyson, mentored by Cus D'Amato, had watched Holmes defeat Ali and vowed to Ali he would beat Holmes. He fulfilled this vow eight years later.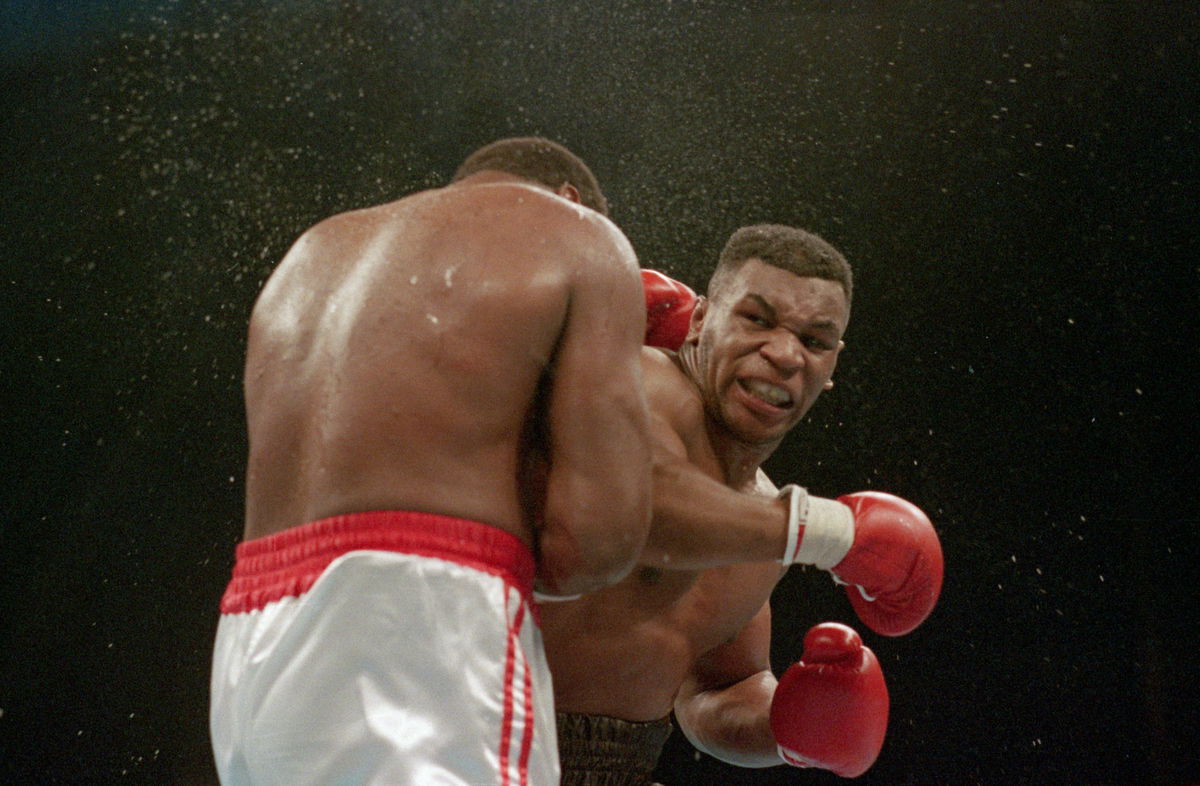 At 38, many considered Holmes past his peak. Yet, he won 21 out of 24 fights after his loss to Tyson. However, Tyson is the only heavyweight to knock out Holmes. After the fight, Tyson interacted with Holmes. He had now defeated both men who had beaten Ali in his later career. Tyson revealed in his autobiography that the fight had personal significance for him. Moreover, 'The Baddest Man on the Planet' used a D'Amato-designed strategy to win.