Muhammad Ali
"How have I not read the Quran since?" Biaggio Ali Walsh reveals how following footsteps of grandfather Muhammad Ali gives confidence inside ring
In an exclusive interview with FirstSportz, Biaggio Ali Walsh speaks about his religion and his confidence.
Biaggio Ali Walsh is known as the grandson of legendary boxer Muhammad Ali. Moreover, Walsh has gained attention for his skills on the field as a football player. Walsh played college football as a running back for the University of Nevada, Las Vegas (UNLV) Rebels. However, he is now on a journey to become the next fighting icon from the Ali bloodline.
Furthermore, Walsh began his MMA training in 2020 at the Xtreme Couture gym and signed with the PFL in 2022. Before signing with the PFL, Biaggio Ali Walsh had already secured an amateur lightweight MMA record with 1 win and 1 loss. Currently, he has a record of 5-1 and is awaiting his next bout on November 24 against Joel Galarza Lopez.
In an exclusive interview with FirstSportz, Walsh spoke about his religion and how it affects his confidence before a fight. Furthermore, Walsh stated:
How have I not read the Quran since, and I started reading the Quran, and man, it just hit me like a ton of bricks
Hence, Walsh revealed that a lot of his confidence comes from his faith, but growing up, Walsh was not religious. Subsequently, Walsh did not know much about Islam, even though his grandfather was a devout Muslim and both his parents were Muslims. However, Walsh always believed in the concept of one God and always identified as a Muslim.
In March 2023, Walsh became more interested in learning about his religion and began reading the Quran. Consequently, Walsh better understood what his grandfather stood for after reading the Quran and learned several other things, which strengthened his confidence.
Was Muhammad Ali a slave? Why did 'The Greatest' change his name from Cassius Clay?
Biaggio Ali Walsh speaks about the pressure of being Muhammad Ali's grandson
Ali is widely regarded as the most accomplished boxer to ever step into the ring, boasting a professional boxing record of 56-5. In addition to his athletic accomplishments, Ali was also a prominent civil rights activist in the United States.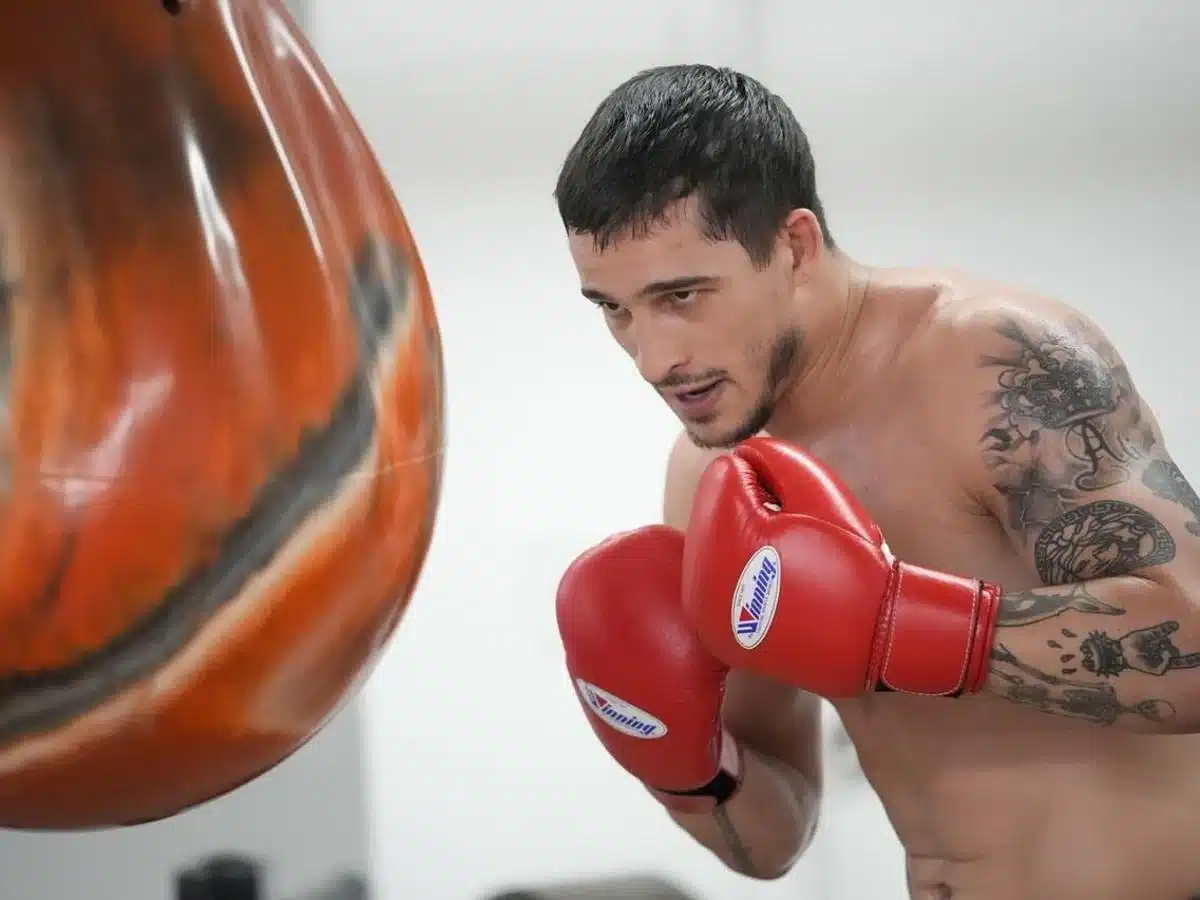 Walsh is Ali's grandson, so it's no surprise that there's a lot of attention attached to him because of his grandfather's legacy. The expectations and inherited legacy can be quite burdensome, and Walsh spoke about how he deals with them. Walsh stated that he accepts the pressure instead of letting it overwhelm him.
As such, Walsh talks to himself and meditates to center his focus away from the pressure. He also stated that he wants to carve out his niche in MMA, and he's no stranger to pressure.